I'd like to welcome back Laura to the Blog in Entry 5 of her Boho Bride Diary. Last time we caught up with Laura she had just changed the date of her wedding from September to April, which was a pretty major thing for her. Amongst other things that she and Chris have had to change, Laura has had to re address her choice of flowers to go along with the new spring theme, but it looks like this has worked put perfectly as Laura talks us though her new flower choices.
Here's Laura…………..
Hello hello! Last time I promised you a flower update and I am very excited that I can give you one!
I've always been a massive lover of beautiful smelling spring flowers, so delicate and fresh. Having moved the wedding to April I then got very excited that I could have some in my bouquet and on the tables and hot –footed it off to my florist to discuss my options. Tracey, of Campbell's flowers, is full of ideas and seriously knows her flowers. I say the word 'tulip' and immediately she knows of the exact type, colour and style which will match my ideas. She is an absolute godsend as I know next to nothing about flowers, I know what I think is pretty and that is about it!
I was adamant I wanted seasonal blooms only. Nothing shipped in unnecessarily, no extortionate prices and certainly nothing fancy. I am very aware flowers have a fixed life, unlike my dress I won't be keeping them forever so I didn't want to spend a fortune.
I gave Tracey the brief of 'pale and interesting'. Lots of texture and different muted colours – we've ended up with whites and creams, silvers, greys, greens and some very pale pink.
I wanted pretty but not bright or too striking or modern so it didn't detract from my dress. I've chosen some EPIC double tulips (they are phenomenal) and hyacinth to add lots of texture and scent.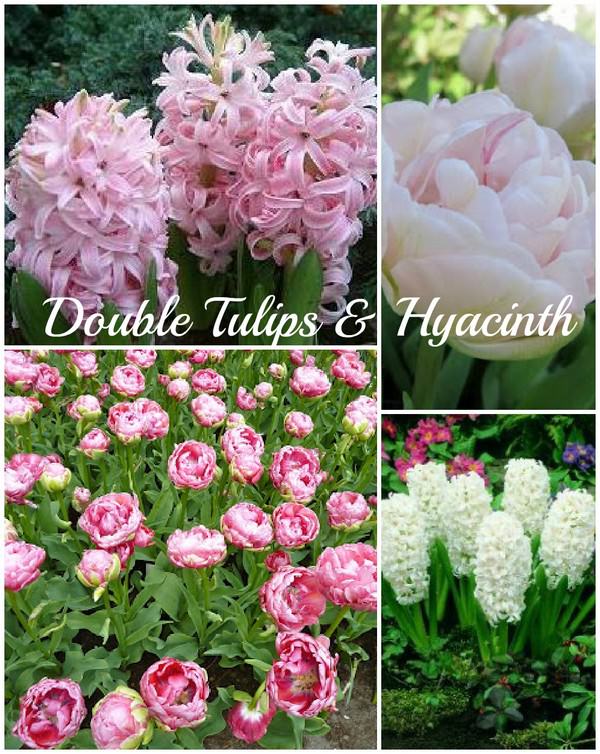 Image Source: pink hyacinth ,  pale pink double tulip,  pink double tulip,  white hyacinth
So without rambling on forever I've put together some mood boards for you of the look we are aiming for, pale and subtle, relaxed and completely gorgeous I hope you will agree.
The Brides Bouquet: Scented, not too structures, pale blooms with dark green, silver and grey foliage.
1: image source 2: image source 3: image source 4: image source 5: image source 6: image source 7: image source
Bridesmaids Bouquets: Simple, pretty, white, no foliage.
1: image source 2: image source 3: image source 4: image source
Decor and Tables: Fresh spring flowers in small vases
 1: image source 2: image source 3: image source 4: image source 5: image source
So there you have it! I'm so excited to bury my nose in my gorgeous scented bouquet. Who needs perfume!?
Laura x
Thanks Laura, I have to say I think she has got some beautiful flowers there to choose from and some great colour combinations, I can't wait for the wedding in April, it is ging to be amazing.
So what flowers have you chosen, or are you still choosing them? are you having a spring wedding? I'd love to hear about your flower choices.
(photo crdit of Laura Jess Petrie)