Today I'd like to introduce you to a company I have recently found who I am currently obsessed with! Hello Canvas. Since I have been married I have had a few photos put into frames but always wanted to go for the  canvas options but never got round to it! Even with all of the photo shoots I have done I have never got round to getting any of these photos put onto a canvas. So when I had an email from Jessica one of the lovely ladies behind Hello canvas I realised that it was about time that I changed all that.
I was offered a very good deal on my first order so I followed the online instructions and ordered my first print………….and my oh my was I impressed when it arrived! It came by same day delivery courier in huge brown packaging, and it was perfect! the finish was fantastic as was the quality!
Now for the sake of balance (and also to fuel my new-found addiction of getting everything blown up BIG) I ordered another canvas but didn't tell the company I was doing so to see if I got the same level of service, I wasn't disapoited ! The canvas turned up within a few days and was of equal standard!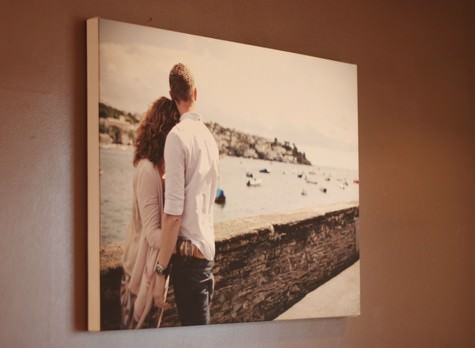 I have since ordered another canvas (I am running out of wall space) and can't wait for this one to turn up ready for my wedding fair on sunday!
Now this may seem like a random post for a wedding blog, surely the point of the blog is to tell you all about the build up to the wedding plans, well yes it is  but I think this company would be great for any fo these wedding photos that you want made larger to put around your house once you are married! yes you will get our album from your photographer and maybe some prints but what better than a HUGE canvas hung on your favourite wall?
The website is easy to use
It's free delivery
The canvas arrive in less than a week
The quality is fantastic
They are very (very) reasonably priced
So here are a few words from them…..
'We at HelloCanvas are the specialists of printing your photo on canvas. Your photo is printed onto top quality canvas and then stretched and wrapped onto a wooden frame of 1.2 inches in depth. By doing this we can create a spectacular top quality photo on canvas out of your greatest memories.'
◊  Lowest price guarantee, 100% satisfaction guarantee, 1.2" frame depth, free scanning, UV protected, delivery within 1 week, FREE shipping
◊  We offer all sizes from as small as 8×8 inches up to 36×56 inches. We offer standard and custom frame sizes.
◊  Our goal is to be able to create an amazing memory out of your greatest photo that you can cherish for years to come.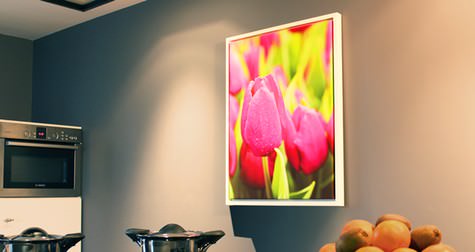 For more information go to
HelloCanvas
'Each happiness of yesterday is a memory for tomorrow'
81 Oxford St, London, W1D 2EU
020 7903 5418
www.hellocanvas.co.uk
TWITTER
FACEBOOK 
(Photo of me by Lisa Devlin  Phoyto of me and Nik by Marianne Taylor)

*This is NOT a sponsored post*

[jprel]