I have a fun and cute Vintage inspired engagement shoot for you today courtesy of Mikiphotography . I do like it when an engagement shoot or pre wedding shoot has some sort of theme to it or, at least when you can see some thought has gone into the whole shoot, and this 1920s inspired shoot is a great example of this!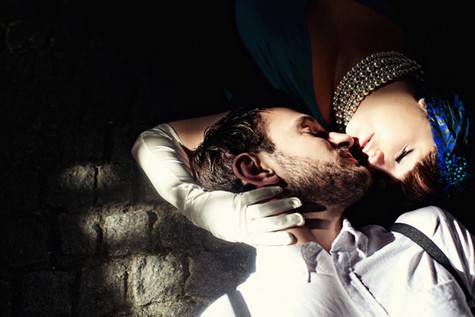 The couple in question are Lucy and Michael who held their engagement shoot on 22nd March 2012 at  Ledenhall Market. The Wedding is booked for 22nd Sept 2012 at The Anchor Porlock Weir Sommerset, it's a 1920's themed Wedding hence the engagement shoot being in a 1920s theme!
How they met
Mike was a chalet boy when I went snowboarding to France and I was a guest in his chalet. He texted me about a year after we met and it turned out we both lived about 5 mins walk from each other in London. We've now been together for 5 Yrs. We are really looking forward to married life together and new life in Brighton and hope that our relationship stays as good as it is now. I work as a food buyer and mike is an accountant (he is math's brain, I am arts brain! that's why it works so well…!)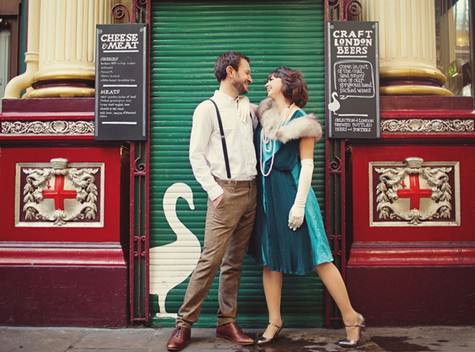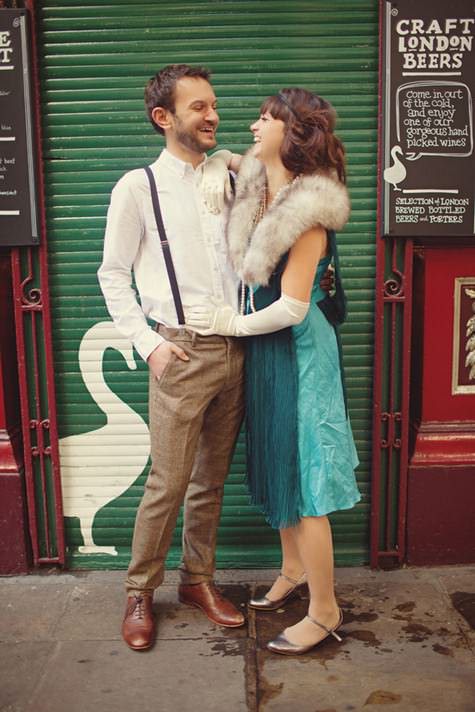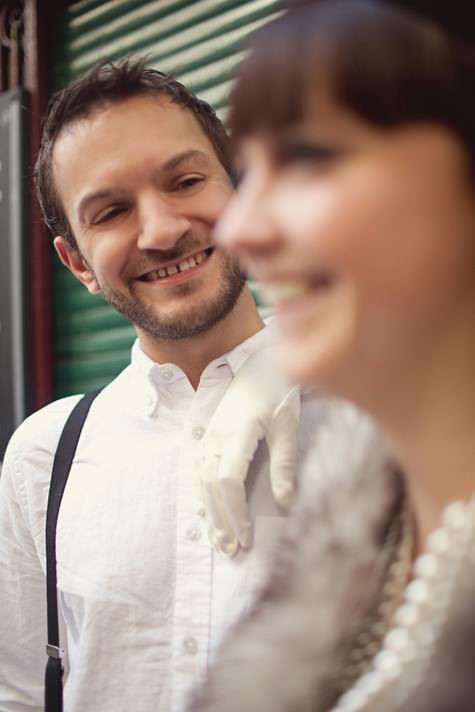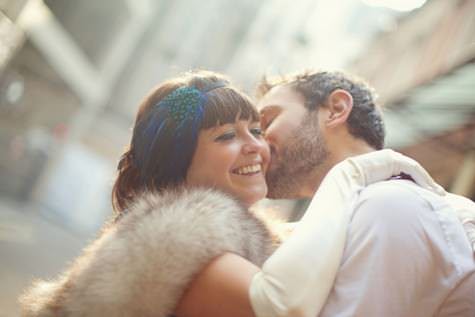 The proposal
We'd been kind of discussing It for a while but nothing concrete and one night Mike surprised me, at first I thought he was joking but then I could tell he was serious and of course I said 'Yes' I was so happy!
Tell me one the thing you love most about each other
best thing about our relationship is the fact that we are best friends, travelling together for a year in 2011 is testament to this.
Which part of the wedding are you looking forward to the most?
All of it – it's a weekend all on site with our best mates and family all dressed up in 1920's attire: it's going to be a blast!!!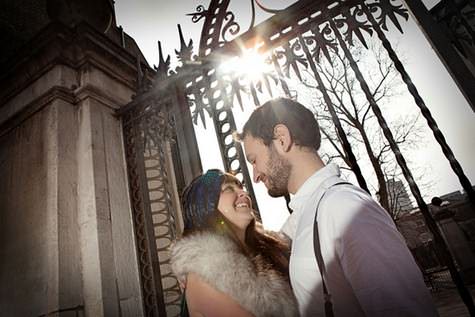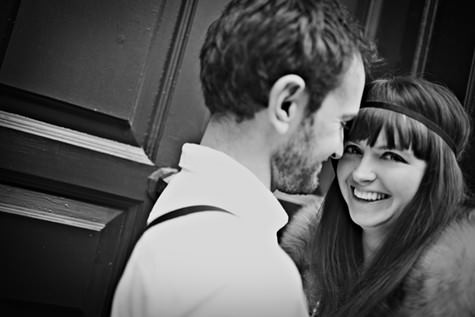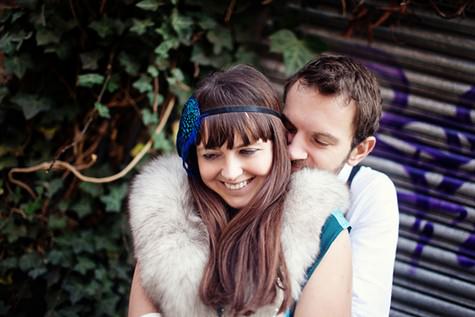 For more information on Mick's Photography go to:
www.mikiphotography.co.uk
[email protected]
FACEBOOK
TWITTER
07812 056 222

'Mikiphotography images filled with Love, Fun & Style, I am a London based but shooting weddings all over the UK'

[jprel]