Today I have THE most gorgeous wedding to share with you! I seem to be saying 'This is my favorite wedding' a lot at the moment, but this wedding really does tick all the boxes for me. It was sent into me by Aimee from Captured by Aimee and it's the most stunning wedding of Carly White & Tim Brown who were married on 3rd March at Yosemite National Park in California.
So so many things I love about this wedding……the outdoor ceremony, the wood theme running all the way through it, Carly's dress, the Groomsmen, the guest book. I think my favorite moment is the First Look, which is just such so beautiful.
I also LOVE Aimee's photography, the portrait shots in the woods are magical…….and I just LOVE what she does with the sunlight and the selective focusing, a great use of lens bluring………..completely stunning! it makes me want to move to California and go and find a wood to get married in again!
Carly said about the day  'From day one of the planning stages I knew I wanted to go for a Rustic Chic theme, staying true to the natural surroundings of our wedding location. We also knew that we wanted a smaller more intimate wedding with close friends and family by our side. '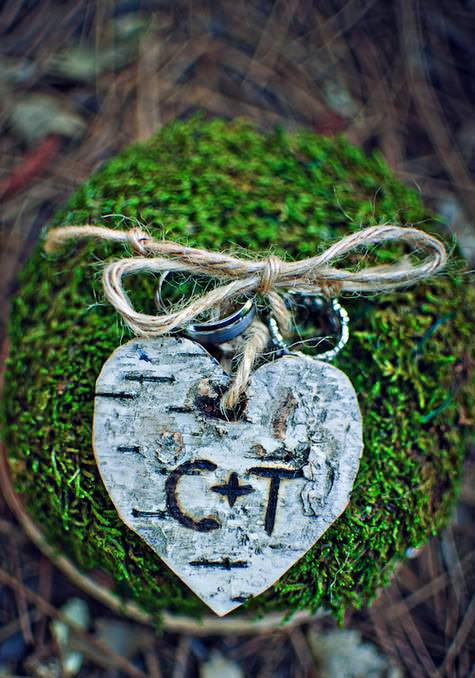 Theme
With Brown and White being our last names it seemed only fitting to have those colors incorporated into our wedding. From the Save the Dates to the reception décor, our wedding featured brown, white, and tan with eggplant accents. With our wedding outfits, I wanted a soft natural look as opposed to a more traditional look. I loved the idea of having different kinds of wood and natural materials featured in our wedding.
Decoration and Flowers
From the moss and wooden stumps on the tables, to the wooden cake topper, wooden guest book, and wooden flowers. I also loved the idea of combining a birch bark vase with real flowers for the centrepieces, while incorporating wooden flowers and twigs in the mix.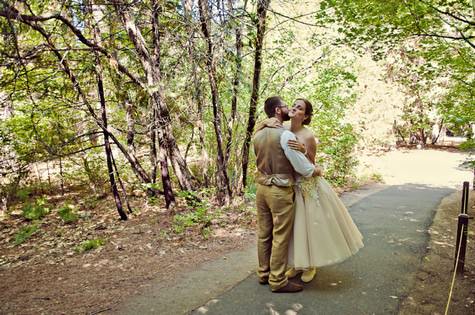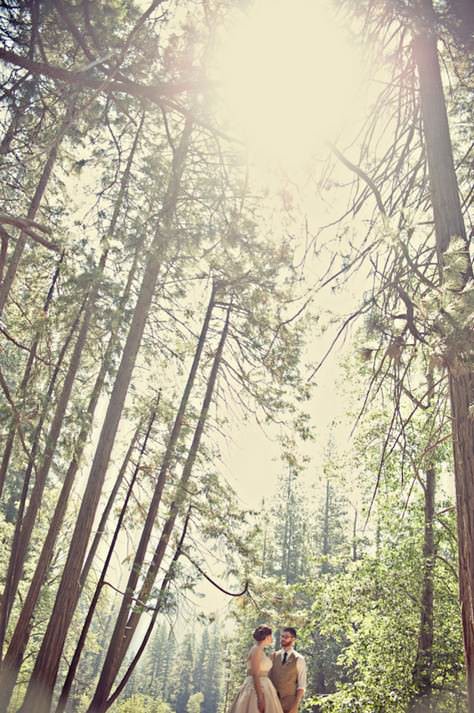 Personal Touches
I loved planning all of the details of our big day and wanted to do many hands on projects, while turning to etsy for many of our decor pieces. Each table had a theme of different stages in our relationship; from a few months in, to the night of our engagement. I painted inexpensive frames which I think made the tables have a little more of an at home feel.  I loved the idea of having things featured in our wedding that would last a lifetime to remind us of our special day.
The fondant wood grain mat I ordered for the cake will be used for our anniversary cakes for years to come
Special Moments
I think one of my favourite things about the day was having my uncle, brother and one of my best friends play acoustic guitar and sing Ray LaMontagne's 'Let it Be Me' as I walked down the aisle.
For more information on Aimee's work go to
www.capturedbyaimee.com
http://capturedbyaimee.com/blog
FACEBOOK
[email protected]

[jprel]