Today we are talking make up (one of my favorite subjects after cats and cake!) with by Catherine Hughes from  Ivy Clara Makeup and Styling .  Catherine is a regular on the blog and an expert when it comes to all things makeup. She has written a series of How to posts for me in the past and we are about to start another series in a few weeks with me as the model….gulp! so watch out for those!
Today Catherine is talking all things Fresh as we approach spring, as she brings us all the tips to creat one of this seasons hot looks 'Fresh Skin!'
photo source: 1) daily make over  2) beautiful pictures – leighton meester 3) Anna Gunselman 4) Le Fashion
Put the Spring back into your step – Get Fresh
The weather may be Baltic and the days grey but technically it is nearly Spring so now is the time to shake off those winter blues.  To me, Spring is the time to get healthy, kick any bad habits and make myself look and feel better and get fresh with your makeup.
Fresh skin is an absolute must for Spring makeup. This could be seen on models for Louis Vuitton at New York Fashion Week where the skin did the talking.
(photo taken at  the Louis Vuitton show at New York Fashion Week)
To achieve this, it is important to use a foundation that isn't too heavy and isn't too matte. I myself tend to err on the side of medium coverage as I have imperfections which I like to cover and due to an oily T-zone, quite easily, a healthy glow can turn into a healthy oil slick! For some time I have been on the prowl for a liquid foundation which provides coverage where you need it but is light and natural, giving radiance without shine. No such product right…? WRONG! On a recent trip to London to make up a blushing bride to be, I was fortunate enough to meet renowned celebrity makeup artist, Daniel Sandler. Daniel has produced a range of cosmetics which I use regularly so was very excited to get to see and test his whole range on sale in Harrods and online at www.danielsandler.com .
One of the many amazing products was his Invisible Radiance Foundation which is light, radiant and fresh with a difference!
In the lid, there is a pot of concealer in a complimenting colour to the foundation. The concealer has an amazing brightening effect on the eye area but is also buildable, so perfect  for covering imperfections. What I love about this is that the concealer can be mixed with the foundation to create a heavier coverage where needed.
This product is so versatile and has definitely become a staple element of my bridal makeup kit. The finish is light, natural and radiant and makes me look like I have had 12 hours sleep…which believe me…never happens!
This wasn't the only Spring time gem I discovered. Daniel also does a range of watercolour blushes which are tear proof, sweat proof and long wearing, but again sheer. My favourite is 'Flush' which does exactly what it says on the tin.
It provides a healthy and believable flush of colour without covering up the skin underneath. It is a liquid product which should be shaken first then applied onto the apples of the cheeks. This can be done using your fingers but Daniel has also developed a unique watercolour brush which makes application of this product so easy. I have so far used this on four brides (one blusher phobic!) who have all been astonished with the results.
For those who use powder over their foundation to control shine, if you don't like the next product I will eat my hat (and I have recently bought a very expensive hat which I love). In my experience, loose powder and pressed powder have to be bought and applied with caution. Spring makeup (in fact any wearable makeup look) should not include a 'floured' face and unfortunately even some of the best powders are easy to over apply. Daniel has developed an Invisible Blotting Powder which is colourless and feels like silk on the skin (I know this as I obsessively applied it to my hand on the way home from London to repeatedly feel the 'silk'!). I was also impressed with the finish as the lines on my hand were visibly reduced. This is one huge bonus if you ask me making it great for mature skins also. This powder is excellent at controlling shine and doesn't create a grubby, over powdered appearance with repeated use so perfect for use during your wedding day.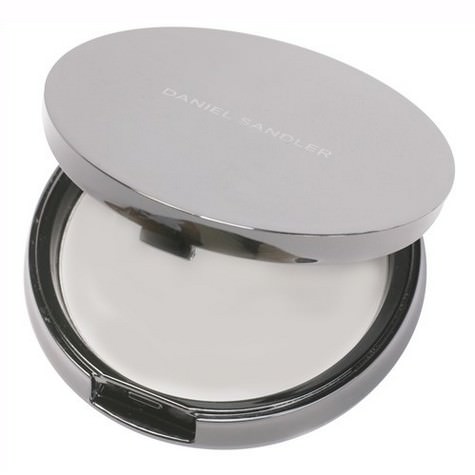 As you know, most of my makeup work is on real life brides and I was blown away by how many of Daniel's products were perfect in that they were wearable shades, long lasting, practical and easy to use.
Brides, take note and check this line out. They do not disappoint. I hope that you have been inspired to shake off the winter and step into Spring more confidently!
And just to confirm, no I am not on commission, these products are genuinely the bridal 'bombs' and that is all!
For more information on Catherine and her bridal make up services go to:
www.ivyclara.co.uk
FACEBOOK
TWITTER