Today I would like to welcome to the Blog a new couple to the Diary of a Boho Bride feature, Laura and Chris. Laura and Chris booked me last year for their wedding in 2013. Since then Laura has joined twitter and I have been having regular contact with her about her wedding. I have to say I am SO excited about it that I asked Laura if she would like to get involved in the blog and share with you her story!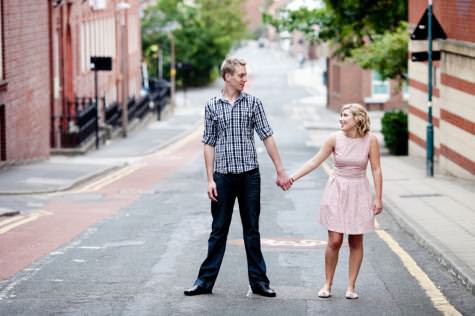 Laura has been doing A LOT of DIY projects and this is one of the main reasons why I invited her along, she is going to be sharing with you all her crafty handy work in the next few weeks, and I have to tell you you are in for a treat! I can not tell yo how impressed with what I have seen so far!
Laura and I actually met through a competition I ran to win a free couples shoot with Greyeye Photography back in June. Laura and Chris were the lucky winners and a few days before the shoot Chris actually engaged to Laura so it became their engagement shoot. Laura then booked Greyeye and Myself for their wedding and the rest is history.
You can see the full shoot HERE, but here a few shots for you to get an idea.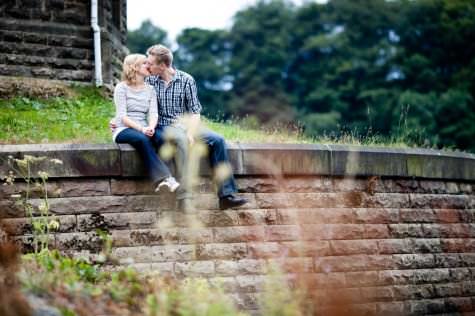 Laura has written a bit about herself for you as an introduction and over the next few months she will be telling su all about her wedding panning journey. She ahs done quite a bit already so we will be visiting all the areas she has covered as well as quite a few of her quite frankly awesome DIY crafting projects!
Wedding: 7th September 2013
Venue:  Woodlane Countryside Centre South Yorkshire
Photographer: Greyeye Photography
Planning Service Booked: On the Day Co-ordination
It all started on the first day of university, when Chris moved into the flat next door in our halls of residence at Sheffield University. Originally from Milton Keynes (me) and Blackpool (him), we decided to stay slap-bang-in-the-middle in Sheffield and make our life here together. As I study for my doctorate degree and Chris starts his first job, we really are jumping in at the deep-end. Attempting to plan, learn, teach and work, each far away from our families, with little to none in the bank. We got engaged in June 2011, and decided to set the date for September 2013 mainly as Chris will be moving away for the 12 months in the middle for work. Our first long-distance relationship whilst planning a wedding…it's definitely going to interesting!
Since the moment we met we have been living off a student budget, from halls to sharing with some questionable house-mates, to finding our first student house for just the two of us.  Now we are engaged, we have downsized even further, and have moved into a small one-bed flat so that we can save for our wedding and to buy our first home. We are used to making money stretch and don't like to flash the cash, so our wedding day will be no different. We want our wedding to be a labour of love; our love for each other, our family and our friends. I hope it will be small, cosy and fun, with personal touches in every aspect. Ok, we are not adverse to financial help (thank-you, parents!) where needed, but that doesn't mean we can't try to plan our day in the way we want and which reflects us as a couple.
So far, we have our hearts and deposit set on our venue, an old Georgian Farmhouse in rural Sheffield, to reflect our rustic, DIY nature, and the relaxed feel we want our wedding to have. I have just over eighteen months to organise, save, papermaché, and struggle with the printer and double sided tape!
Bring it on!
So that is Laura and Chris! I ave put a board together using Laura's pinterest boards to give you an idea of what her wedding will all be about!  She has done so much already, ut i will wait for the oncoming months to let you know all about her choices.
 Photos Source left to right, top to bottom: 1) Jenny Ebert via Once Wed  2) Jonathan Ong Via Ruffled  3) vi.sualize  4) stella event design  5) Jose Villa via style me Pretty  6) Papakata  7) the sweetest occasion  8] Etsy  9) Abby Jiu via Style me Pretty  10) Chantel Marie via style me pretty  11) The Parsons via the Knot  12) Emmaline Bride  13) All things Nice
So There's a little peek into Laura's wedding plans, please make her welcome to the blog. next time Laura will be discussing her wedding dress shopping experience as well as treating us to one of her DIY projects.