Sicily is a fantastic destination for a post-wedding adventure, bound to seduce couples with its rich cultural heritage and rugged charm. The Mediterranean Island boasts pleasant weather all year round, which makes planning your honeymoon getaway easier and more fun.
While your honeymoon will most likely be about relaxing at the beaches and whispering sweet nothings, there are many beautiful places to explore around the island to make your honeymoon incredibly special. 
Below, check out our list of the best honeymoon destinations in Sicily.
Palermo 
Most visitors to Sicily will only spend a day in Palermo before making their way to the rest of the island. However, the picturesque city requires more time to discover, from its beautiful architecture to its exquisite food and scenic views. Honeymooners should consider spending at least a few days here. Staying in Cefalu gives you access to some of the most beautiful rental homes in Sicily, many of which have amazing sea views.
Palermo is renowned for its beautiful architecture. The best way to admire the city's charm is to walk hand in hand along its pretty streets, where you can marvel at fascinating buildings like the Gothic cathedral with Mauritanian ornaments and the Opera Theatre, considered the most beautiful building in the city.
Palermo's views are simply breathtaking, making your honeymoon extra special. Head to the roof of the Cattedrale di Palermo, where you can enjoy an impressive panorama of the city's gorgeous buildings bathed in the sun with the majestic mountains in the background.
If you get hungry after walking around the city, it's time to hit one of Palermo's many atmospheric restaurants to indulge in traditional Sicilian cuisine. If you want to immerse yourself in the local culture, visit the city's bustling markets along the Vucciria district, which transforms into a culinary paradise at night.
Realmonte
Established in 1681, the historic town of Realmonte is an ideal base for honeymooners in Sicily. The quiet coastal town lies along the island's southwest coast and is renowned for its spectacular beaches with impressive cliffs. While in Realmonte, you'll spend your days relaxing at the beach, swimming, and trying water sports.
The beaches of Scala dei Turchi and Siculiana Marina are the best beaches to visit in Realmonte. Scala dei Turchi is a small beach with sparkling turquoise waters, sheltered by a spectacular wall of white limestone cliffs. The sea has eroded the limestone, forming a natural staircase you can hike up to enjoy marvellous ocean views. You can also visit the nearby Gelonardo beach. It is just as stunning but not crowded, offering a perfect place for couples looking for privacy away from the crowds of beachgoers.
There's more to Realmonte than its beautiful beaches. You'll find many historic sites around town, with some dating back to as early as the 1st century AD, such as the Roman villa uncovered near the town. It features a marvellous Roman mosaic floor in black and white tiles that is a sight to behold.
Image by Anna
Siracusa
On the south-eastern part of Sicily lies Siracusa, a tiny city along the Ionian Coast best known for its fascinating ancient ruins. Established by the Corinthians around the 8th century BC, Siracusa is one of the best places to visit for couples who love history. But aside from its historical offerings, Siracusa is also home to beach clubs with sun loungers and some excellent restaurants.
Siracusa encompasses the island of Ortigia and the main town, home to a beautiful historical centre where most visitors spend the most time. You can stay in Minareto, from where you can take a boat taxi to visit the nearby island of Ortigia. 
The main town of Siracusa will have enough things to keep you entertained. Check out Piazza Duomo and its cathedral, and marvel at the beautiful Fountains of Diana, featuring a unique example of Art Nouveau design. You'll find the fountains in Piazza Archimede, where you'll find good cafes to rest your legs and drink coffee before continuing your journey.
If you're going to the nearby island of Ortigia, drop by the bustling local market and pick up some fresh produce, cheeses, and bread.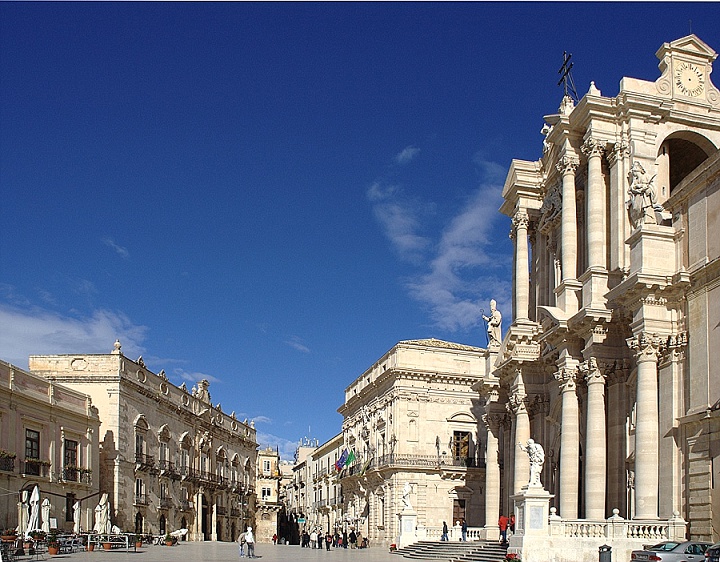 Taormina 
Dubbed the pearl of the Mediterranean, Taormina is a must-visit on your honeymoon to Sicily. Nestled on a rocky promontory looking out to the sea, it has long been a popular destination in Sicily, luring visitors with its picturesque network of winding streets lined with shops, bars, and restaurants. In fact, Taormina is an ideal location for a private tour of Sicily and its diverse culture.
Taormina thrives on tourism. Visitors would come here to explore its well-preserved ancient sites, including a Greek-Roman theatre. Its picturesque medieval streets are a lovely place to stroll with your loved ones. The city's main attraction is the Teatro Greco, which now hosts several events, including fashion shows, plays, and concerts.
As one of Sicily's most visited places, Taormina has all the tourism infrastructure to make your stay more comfortable. It has a cable car ferrying tourists to the various seaside towns, home to many luxury resorts and hotels.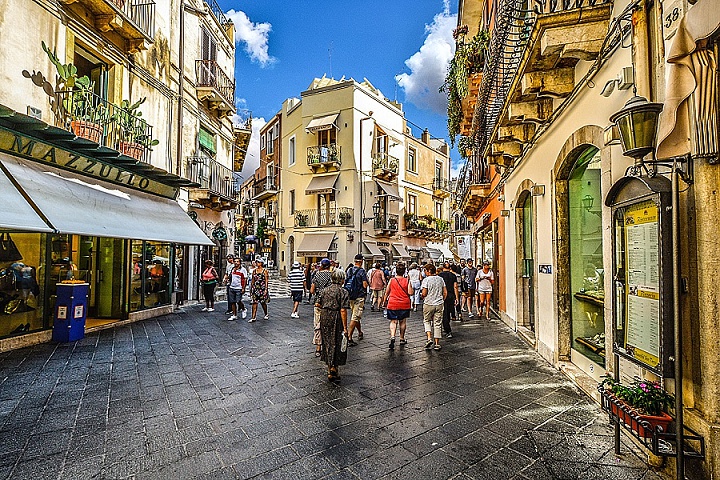 Mount Etna
Couples who love trekking and exploring the great outdoors will find it tempting to scale Mount Etna on their visit to Sicilytgg. Lying along the southern coast of Sicily, it's Europe's highest and most active volcano. It last erupted in 2021, producing a lava stream about three kilometres long.
Mount Etna is definitely worth visiting. The fascinating volcano rises from the depths of the Mediterranean Sea at over 3,000 metres. It has a network of hiking and cycling trails, taking you through fascinating caves, lush forests, pretty villages, and a wine district.
The best way to get to Mount Etna is by driving from Catania, which takes roughly 50 minutes. Drive along the SP 10 road to Nicolosi, then follow the road to Rifugio Sapienza, where you'll find the cable car to take you to Mount Etna. To make the most of the experience, consider hiring a private guide to tour you to Mount Etna.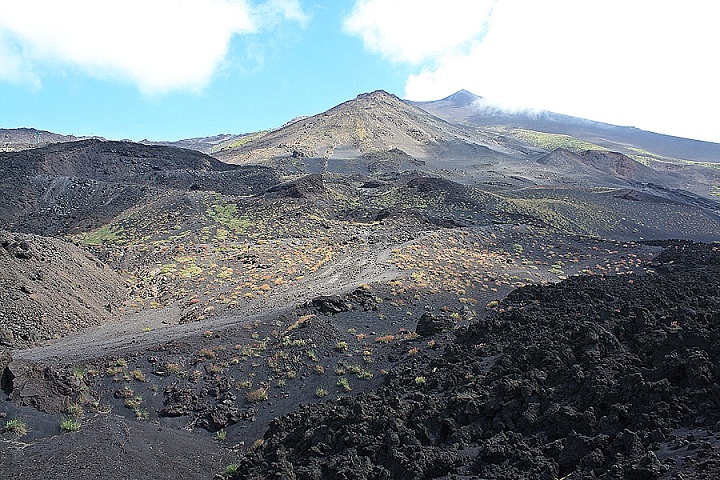 this is a collaborative post