I have a beautiful wedding today, featuring a beautiful bride in a beautiful Jenny Packham dress. The wedding was sent into me by Jordan at Source Images . Jordan and his beautiful wife Ines are regulars to the blog, and I always love posting their elegant weddings and todays couple are no exception.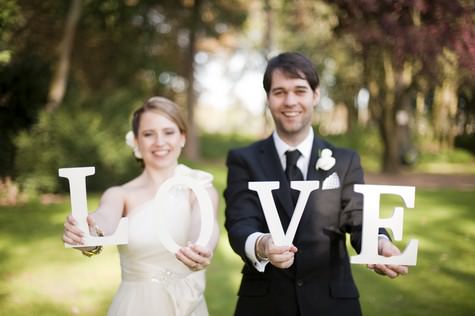 Todays' couple are Amy and James Farrelly who were married on 23rd September 2011 in Buckinghamshire – St Peters RC church Marlow with the reception at The Olde Bell Hurley. The had 60 guest to the church 100 to the evening.
Can I just say one thing…….Amy's skin…OMG it is amazing! It's the first thing I noticed about her, flawless! can I have your secret please Amy. The Jenny Packham dress is to die for and I am loving the black and white theme that runs through to the bridesmaids dresses!
Amy and James describe their day as 'It was very relaxed and most importantly it was very us it was just perfect
How they met
We met on the first day of university I went over to talk to James in the student union he got nervous and ran away! We were engaged a year after that and had been together 5 years before getting married.
The Venue
Our university was in Buckinghamshire and we spent a lot of time in the area and just love it, it is so pretty.
The Dress
Jenny Packham, Shoes by Miu miu
The suit
Marks and Spencers Limited collection
Theme
Black and white – we love the cleanliness and impact of the colour theme
Personal touches
We had lots of personal touches we are very lucky to have so many creative friends and family.
-My friend from university designed and silkscreen printed our invitations.
-My bridesmaid is a jeweller and made our rings
-A family member made our cake
-I made the bunting for the garden and the just married sign for the back of the car
-I made the Pimms straws and the hearts for the end of the pews in the church
-The wedding wands for the church as we couldn't have confetti outside the church.
-My Dad made the wooden sign for the garden with our names ands wedding date on
-My Aunty painted the hearts for the place names which doubled up as the favours
Special moments
My mom did the 'Father of the bride speech" it was so lovely she did such an amazing job!!
I really loved our first dance to God Only Knows by The Beach Boys it was one of the parts of the day I was most nervous about but it ended up being one of the best parts of the day!
Planning advice
Take it all in your stride stay calm, make sure you enjoy it and take it all in!!
Biggest surprise
The weather for the end of September it was a gorgeous day!!
For more information on Source Images photography services go to:
www.source-images.co.uk
www.sourceimagesblog.co.uk
[email protected]
TWITTER
T. 01628 770669 M. 07810 714400