As a mother, seeing your daughter walk down the aisle on her wedding day is a momentous occasion. As the mother of the bride, all eyes will be on you as well. Choosing the perfect outfit for this special day can be an exciting yet daunting task. To ensure you look and feel your best, here are ten important considerations to keep in mind when selecting your wedding attire.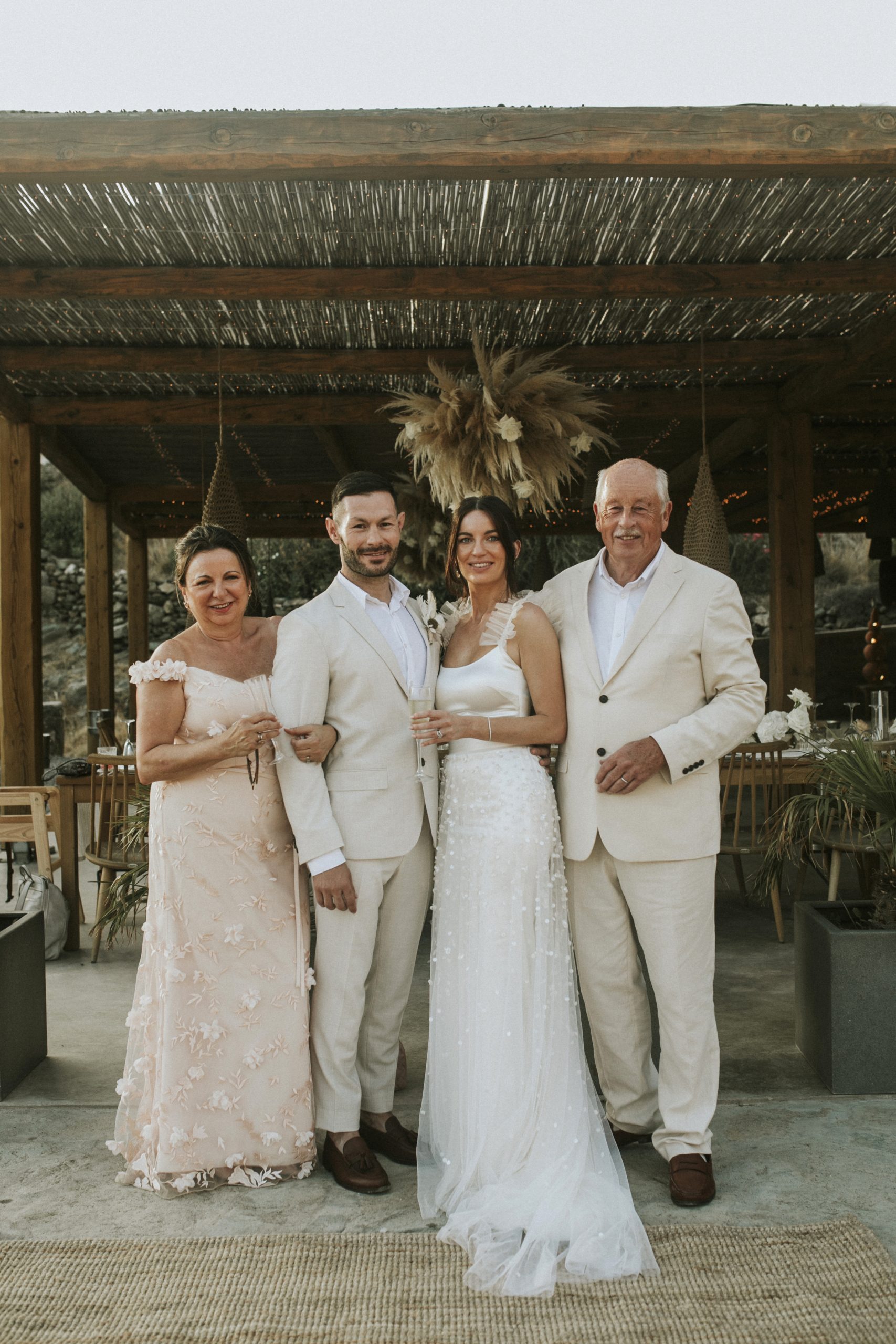 Coordinate With The Wedding Theme And Colour Palette:
To create a cohesive and visually appealing aesthetic, coordinating your outfit with the wedding theme and colour palette is essential. Start by consulting with the bride and gaining insights into the overall vision she has for the wedding. This will help you understand the desired atmosphere, whether it's a romantic garden affair, a modern city wedding, or a bohemian beach celebration. Take note of the colour palette chosen by the couple, including the main colours and any accent hues. This information will guide you in selecting an outfit that complements and harmonises with the overall wedding décor. Consider the primary colours in the wedding scheme and incorporate them into your attire in subtle or prominent ways.
Understand The Dress Code:
Understanding and adhering to the dress code requirements is of utmost importance for wedding events. Each couple may specify whether it requires formal, semi-formal, or casual attire. Before beginning your dress-shopping expedition, familiarise yourself with their requirements and guidelines to select an ensemble that matches both their expectations as well as the overall feel of the event. Consider visiting The Wedding Shop, a boutique renowned for offering an extensive selection of exquisite mother-of-the-bride attire.
Consult With The Bride:
Your daughter's opinion matters the most when it comes to your outfit choice. Have open and honest conversations with her about her preferences and expectations. While expressing your personal style is important, ensure that your outfit selection aligns with the bride's vision for the wedding. Take cues from her own attire and discuss any specific details or colours she would like to see in your outfit.
Consider The Season And Venue:
The time of year and the wedding venue play significant roles in determining your outfit choice. If the wedding takes place in the summer, opt for lighter fabrics such as chiffon, organza, or linen to stay cool and comfortable. For winter weddings, consider richer fabrics like velvet, brocade, or wool blends to keep warm. Additionally, take into account the practicality of your outfit based on the venue. If it's an outdoor ceremony, choose appropriate footwear and consider the potential need for extra layers in case of changing weather conditions.
Take Comfort Into Account:
Comfort should be a top priority when selecting your wedding outfit. Bear in mind that your ensemble will be worn throughout multiple activities – the ceremony, reception and dancing. When choosing an ensemble for extended wear like this one, consider your neckline and sleeve length to find a balance between style and comfort. For instance, if you prefer more coverage opt for higher necklines with longer sleeves; if you tend to get warm quickly, opt for lower necklines with shorter sleeves. Also take into consideration fabric breathability and flexibility, as this will allow your confidence to show through so that you can fully experience all the joyous celebration.
Select A Flattering Silhouette:
Finding a silhouette that complements your body type and enhances its best features is key to feeling both elegant and confident. Explore different styles until you find one that accentuates all your best assets – such as an A-line dress for slimming effects or a fitted bodice with a flared skirt highlighting a defined waistline. When trying on different silhouettes, pay attention to the overall balance and proportion they create on your body. Remember that tailoring can make a significant difference in how a dress fits and flatters your body. A professional tailor can customise the dress to your measurements, ensuring a perfect fit that accentuates your best features. Do not hesitate to take advantage of their expertise when selecting or altering your outfit.
Choose Accessories Carefully:
Accessories can elevate your overall appearance and add a touch of sophistication to any ensemble. When selecting jewellery such as necklaces, earrings and bracelets, make sure that they compliment the style and colour of your outfit. Also, choose fascinators/hat combinations that coordinate well with your overall look as well as clutch/handbag choices which blend in seamlessly. When choosing shoes, opt for a comfortable yet stylish pair that matches the formality of the event.
Dress Appropriately For Your Role:
It is important to look stylish and put-together but remember the focus should remain on the bride. Avoid wearing white or off-white as these hues are typically reserved for her; opt instead for sophisticated colours such as pastels, jewel tones or neutral hues that compliment your skin tone instead. Choose an ensemble that speaks volumes about who you are while allowing the bride's beauty and character to shine through as the star of the show!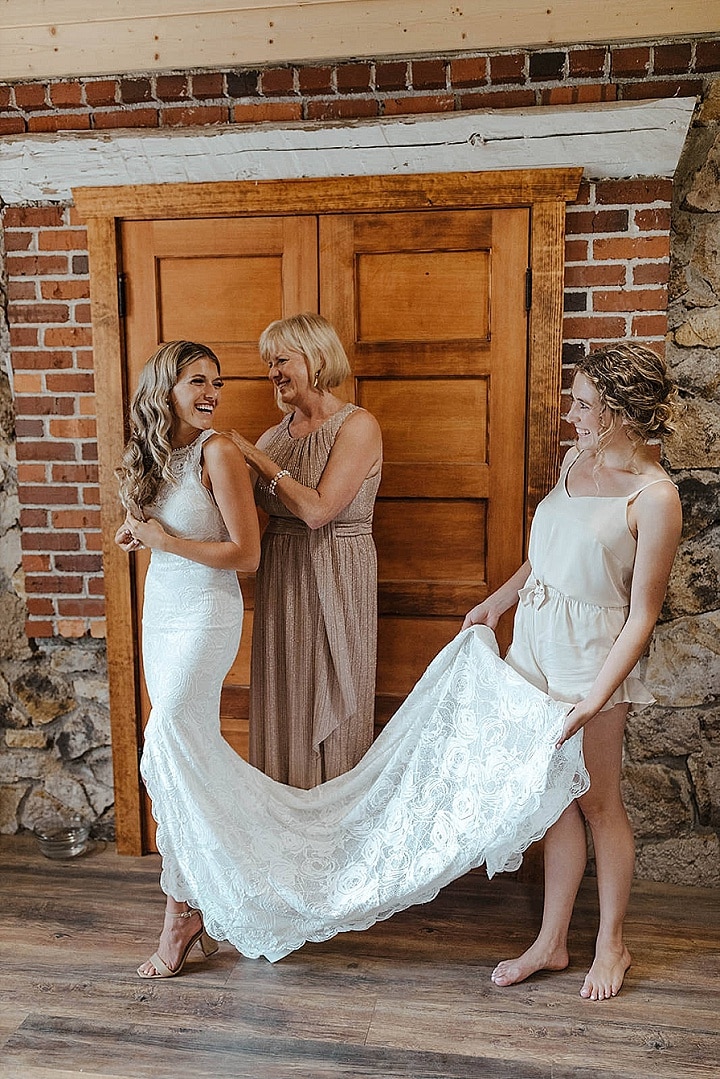 Plan Ahead For Alterations:
Once you've found the perfect outfit, it's important to allow enough time for any necessary alterations. Visit a professional tailor to ensure your outfit fits you perfectly. Consider adjustments such as hemming, taking in or letting out the waist, or adjusting the length of sleeves. Proper fitting will enhance the overall appearance of your outfit, ensuring that you look polished and well put together.
Consider Hair And Makeup:
Your hair and makeup should complement your outfit and overall look. Schedule a trial session with a professional hairstylist and makeup artist to discuss your preferences and create a cohesive bridal party aesthetic. Consider your personal style and the formality of the event when deciding on your hairstyle and makeup. Aim for a timeless and elegant look that enhances your natural features while maintaining harmony with the wedding theme and the bride's preferences.
Selecting the perfect outfit as the mother of the bride requires careful consideration of various factors. Remember, this is a day to celebrate the love and joy shared by your daughter and her partner, so choose an ensemble that reflects your happiness and pride.
This is a collaborative post