Today I bring you entry 2 from  Claire and Tom's wedding diary, one of my lovely Boho couples.
I introduced you to Claire and Tom a few weeks ago, they are getting married on 8th September at Utopia in Skipton.  We have been talking though big parts of the wedding so far and with the venue and the photographer now booked we have been looking at the marquee and the food, two very important aspects of the wedding and two BIG things to get sorted!
The marquee is now sorted thanks to Chris at Amplitude so on with the food!………..over to Claire
Diary Entry 2: Food and Drink
Once our venue was booked one of the next important things for us was to think about and plan the food and drink that we wanted on our big day. The beauty of our venue (Utopia ,Broughton Hall) is that there is total flexibility for us in deciding our food and drink.
Utopia Claire and Toms wedding venue……..we are putting a marquee at the back to keep the wedding breakfast and dancing area seperate.

Having been to lots of weddings we felt that we had a good idea of what we would like for our wedding and we didn't want to be restricted by a hotel menu that didn't give us the options that we wanted. When we met with GFS catering we were so happy that they could be so accommodating to our ideas and we really feel that they have provided us with a great package.

We know that one of the best times at a wedding is that time after the ceremony when everyone has their first glass of bubbly and mingles freely. We also know that this is the time when guests are probably a bit peckish and so lots of canapés are a definite for us!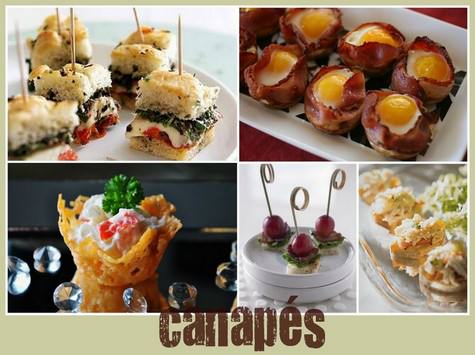 Conscious that it is these little extras that increase food costs we decided that it might be a good idea to remove the starter from the menu. We think that if people have enough canapés they won't be as bothered about the starter! This also fits well with the gourmet barbeque that we have chosen for our main course. When we talked through the main course ideas with GFS we thought that the barbeque sounded amazing and we think that it is something a little bit different that will be interactive and fun for the guests.
Gourmet Yorkshire Barbeque
 Locally-Reared Peppered Sirloin Steaks, Halloumi & Roast Vegetable Kebabs (v)
 Nidderdale Lamb Koftas, 7oz Locally-Reared Steak Burgers
Variety of 'Lishmans' Award Winning Sausages, 'Sykes House Farm' Venison Burgers
Cajun Spiced Organic Salmon Fillets, Chilli Jam King Prawn Skewers
Lemon & Herb 'Kilnsey' Rainbow Trout Fillets, Spicy Homemade Bean Burgers (v)
Chicken and Mediterranean Vegetable Skewers
Salads
 New Potato and Chive Salad, Moroccan Spiced Couscous,
 Italian Pasta and Fresh Mozzarella Salad, Homemade Rustic Coleslaw
Tomato and Basil Salad, Oven Cooked Jacket Potatoes
Buttered Corn on the Cob, Dressed French Leaf & Herb Salad
Rocket and Parmesan Salad
Being a big dessert fan myself it was too difficult to pick one dessert but fortunately GFS are going to provide a selection of desserts and so everyone will get 3 mini desserts each!
 Assiette of Desserts
A delightful selection of our favourite desserts
 Crème Brulee, Tarte au Citron and Rich Chocolate Torte
In the evening we are going to have lots of cakes which we are going to ask friends and relatives to bring with them
We are also going to have cheese and biscuits on offer for those with a more savoury tooth.
Later on GFS will be providing sausage and bacon butties which they will lay informally on rustic platters throughout the room.
As for the drinks, we are paying for a standard drinks package that comprises of 2 glasses of prosecco before the meal, half a bottle of wine at the table and a glass of prosseco for the toast. There will also be a cash bar open all day which will provide a selection of wines, beers and spirits.
We're really happy with the food and drink we have chosen and hope that our guests will enjoy it too!
* FOOD TIP 1, as Claire says to cut down on cost instead of servicing canapes and a starter, just serve a good quantity of canapes, these can act as a starter as well.
*FOOD TIP 2 bring in your own cake/dessert table by asking your guests to contribute! Your guests will love getting involved and helping out, you could even put on a cake making competition for them
*FOOD TIP 3 when catering for an evening reception with things like bacon butties, never cater for every guest, only about 70% of your guests will eat the evening food, if that!
Photo credits:
Canepes: Focaccia Canapes,  Breakfast canapes,  Parmesan cups ,  Bacon Lettuce and Grape ,  Crab Salad
Cake Table: Yellow cake table,  Dessert Bar, vintage tables and cake plates,   White draws,  Pastle cake table
Cheese: Top left,  Top right,  Bottom left,  Bottom middle,  Bottom right