As It's Boho's 2nd Birthday today, what more perfect way to celebrate than to post the pictures from my Christmas party. If I'd realised when I was planning the Christmas party that it was my birthday 4 days after I would have made it a Birthday party as well………….oh well maybe next year????
First of all I'd like to say a MASSIVE thank you to Nicola Thompson for getting me the pictures edited so quickly, I know this time of year is busy for everyone so I really appreciate all her hard work! Nicola was an angel on the night and a real trooper, she just kep on clicking away with her camera, even when I told her to have a drink and enjoy herself!
So……the party! why did I decided to throw a party? (a question my husband kept asking me while I was planning it) This is my 3rd christmas being self-employed and quite frankly I miss the whole Christmas works get together, I mentioned it to a few people and it seemed that they did to, so I decided to ge a few people to gether at Christmas and just have some fun.
My first thoughts were to invite about 20 people to a pub and maybe have a few drinks…….however I'm never one to do things low-key and this soon expanded into a full-blown party!
As a wedding and event planner, as well as a blogger this was a pretty easy event to plan, no bride, no sit down meal, logistically quite simple!……..BUT I have to say THE most nerve-racking! I can not tell you how stressed I got planning this, how many times I cried and how many arguments I had with Nik my husband! even writing this brings back the butterfly's I felt the morning of the party, when I literally thought I was going to throw up! I didn't even feel like this at my own wedding day! I think my main fear was that people wouldn't turn up! That fear you get when you are 8 and no one turns up to your birthday party all came flooding back!………..so many people were ill, had prior comitments…….BUT thank God you lot did turn up, so thank you to everyone who made the effort and ventured out on what was a hideous night weather wise!
I'd like to think the party was a success, people came, they chatted, they met new people, they met people they were friends with by email, Facebook and twitter but had never met in the flesh before. People drank the Boho cocktails, they drank wine, they drank beer…..they used the photobooth, they danced………and I really hope they had a good time! As a hostess I tried my best to talk to everyone there, Having only had 35 people to my own wedding it was a new thing to me to try to get round to talk to every guest, so if I didn't get to chat with you I can only apologise!
BUT with every wedding the event is only as good as the suppliers you get in to make it possible so BIG shout outs to the following! nicolathompsonphotography.co.uk for being a complete trooper with her camera and her assistant Amy, I'm sure you will agree that the photos look brilliant, I am really chuffed with them! Rachel at www.simplyvintageevents.co.uk for her tireless work at decorating the room, she brought giant baubles, she made christmas bunting, she hung a zillion baubles, and made the venue look gorgeous! The flowers looked amazing on the night thanks to www.verdure.co.uk (velvet jacket man) for the crystal trees as well as  www.orchisfloraldesign.com  and www.boutiquepaeony.co.uk for the beautiful christmas arrangements! HUGE thank you to emilysdiscos.co.uk for the amazing lighting, the uplighters looked fantastic as did the sparkling lighting everywhere, and my very own Boho log in lights across the dance floor!
As for entertainment www.boothrevolution.com did a fantastic job at keeping the guests busy in their amazing photobooth………full photos can be seen HERE as the night went on and people had more to drink, it certainly got busier! Again thanks to emilysdiscos.co.uk for keeping the dance floor busy! And  HUGE thank you to victoriamade.com and hansleybeard.co.uk for the most beautiful dessert bar and candy station, it looked like a piece of art and tasted divine! I had so many comments from people after the party who managed to take a bag of treats home with them!
I'd also like  to say thank you to my assistant Rachel who I'm hoping will be working with me more in 2012. I have brought Rachel in a few times to work with me at different weddings and she is managing one for me herself next year, we did a quick photo shoot with Nicola, so you will be seeing her face on my website very soon, she also brought her friend Pamela with her and they did a great job meeting and greeting all of the guests! and last but not least the www.tuliplounge.com for their hospitality, James the manger is a star, nothing was too much trouble and he just gets on with it………..those Boho cocktails were gorgeous (bluberry schnapps, vodka, lemonade and pineapple juice)
Personally I had a ball, as I think you can tell by the photos! (especially the ones at the end of this post!) They start off quite sedately with the room being set up, the first few were taken before anyone actually arrived, they then get progressively more lively as the night goes on!
So once again thank you to everyone involved…………will I do another one….who knows? I have an idea for a bigger and better event for next year, but we'll have to see what happens in the year. I am already planning my 40th and Niks 30th joint Birthday party for June………we will have to see how the year pans out! If anyone wants to join forces to make it happen then let me know, I'm always up for a collaboration!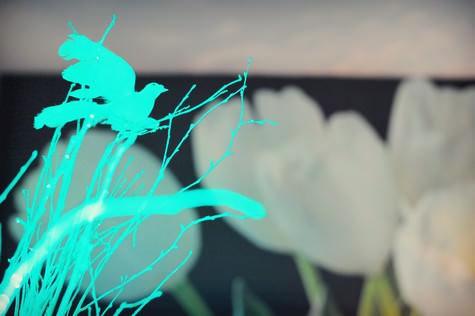 Big Thanks once again to Team Boho, without these people the party wouldn't have happened.
TEAM BOHO:
All Pictures thanks to Nicola  Thompson
http://nicolathompsonphotography.co.uk
FACEBOOK
TWITTER
[email protected]