Today I have the most gorgeous, warm and tender backyard wedding that took place at the couples home in California. Mili and Kenny were married on 14th November 2021 in Berkeley. Their whole day was super personal and celebrated not only their love for each other but their community's love for them. With a ring ceremony where the rings get passed around each guest, along with jumping the broom, this wedding is full of tradition and good wishes form everyone involved. They opened up their backyard for the ceremony, their home for the sit down reception and adorned the tables with the most stunning flowers. The whole day is exquisite and full of charm, grace and warmth. Big thanks to planner Elle Inspired Productions for the lovely submission and to Eichar Photography for the gorgeous photos.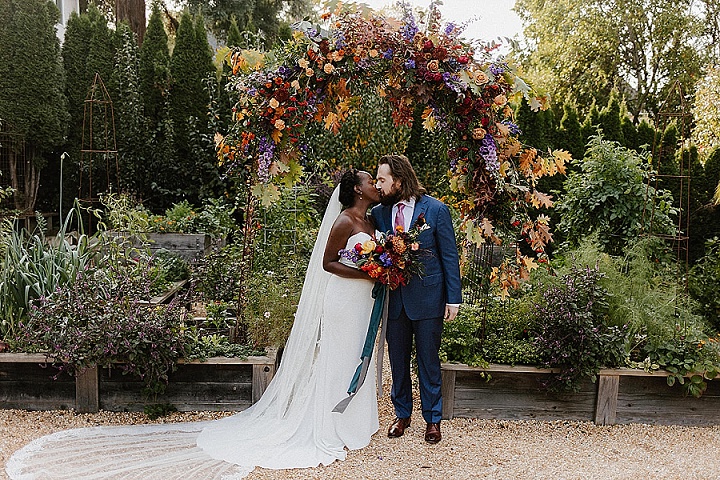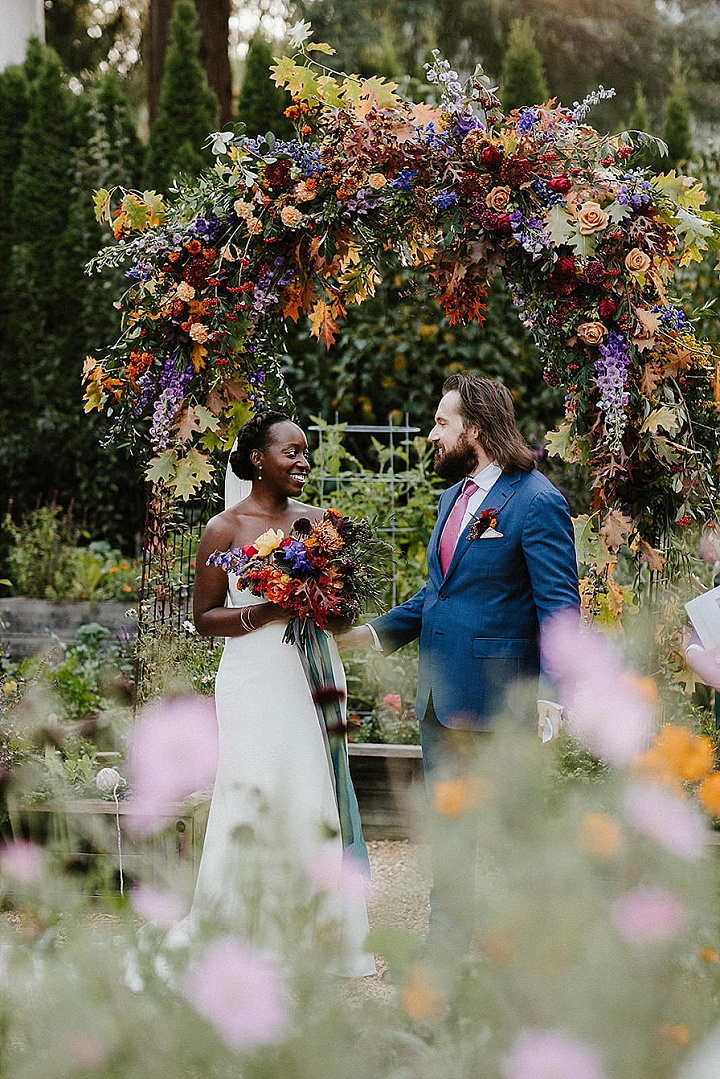 Chanda their planner tells us more about their day
During my intake with this couple, they voiced their values of community, intentionality, and peace. They voiced the importance of not just celebrating amongst their community but TOGETHER with their community, within the warmth of their home, and with purpose in every element of the day.
Their community ceremony allowed guests to pass around their rings on a string, infusing their rings with loving energy, well wishes, and positivity. The jumping of the broom is a traditional ritual in Black weddings and gave their community the opportunity to witness the couple as they crossed a threshold into the next chapter of their lives.
Their Chef's Table Experience nestled their community together inside their warm home. They enjoyed the freshest ingredients straight from their garden paired with the culinary excellence of @potliquorsf and uniquely paired wines by @ilovevarietals .Their tables were adorned with immaculate florals by @papillonfloral that was anchored in beautiful hand-made vases by their dear friend @cindytphan
Throughout the evening, their dear friends layered surprise activities that echoed this community's love, support, and care for each other.

Supplier Shout Outs