Happy Friday everyone! Wow what a week it's been at Boho HQ! Half of our village is still without gas, we were lucky to be switched back on yesterday afternoon, but still so may without heat and hot water! And It's now snowing here! Not ideal! We are still having to limit our electric use so we don't have another black out, and my emails are still no where to be found! BUT I am off to Lapland UK tomorrow with Dexter, his cousin and my sister in law and I cannot wait! This will be mine and Dexter's third visit! It really is the best Christmas experience there is! So before I head off to see Santa I have this gorgeous wedding to share with you. Chandler and Meekoh were married on 5th September 2021 at Klamath Falls, Oregon. They held this beautiful Boho Chic DIY wedding, where Chandler created the floral decorations herself, which I'm sure you will agree is pretty impressive. The whole day is stunning from beginning to end, big thanks to Holly Woods Photography for the gorgeous photos.
Holly the photographer tells us more about the day
Chandler & Meekoh (C&M) waited almost two years to tie the knot but every detail of their wedding showed their patience, style and attention. This southern California couple came home to Oregon to wed. Klammath Falls Running Y Ranch was the perfect desert setting for their out of town guests to enjoy the wedding. Chandler and her mother put all the details together including the beautifully decorated chandeliers, ceremony arch and centerpieces. Another personal touch, Chandler, a make-up artist, did her own make-up as well as her mother and soon-to-be mother-in-law's. Pampas grass, beautiful complimenting wedding colours, a stunning couple and a dance filled reception are what guests will remember about this wedding.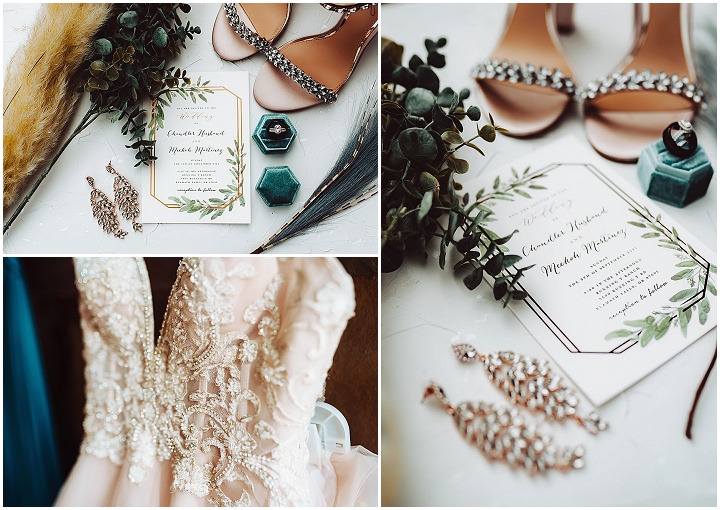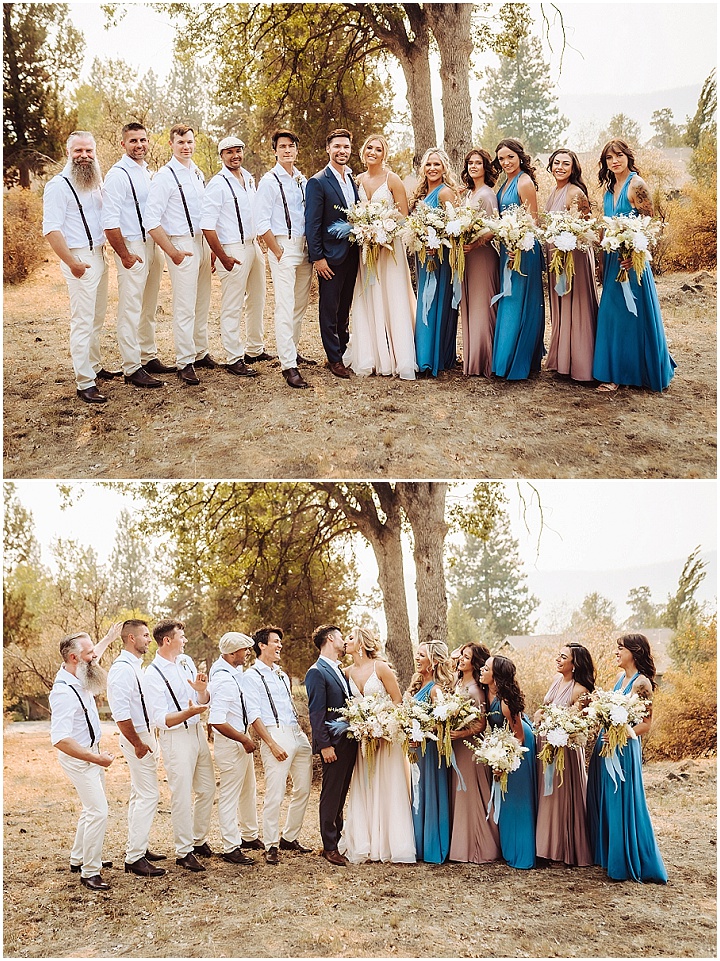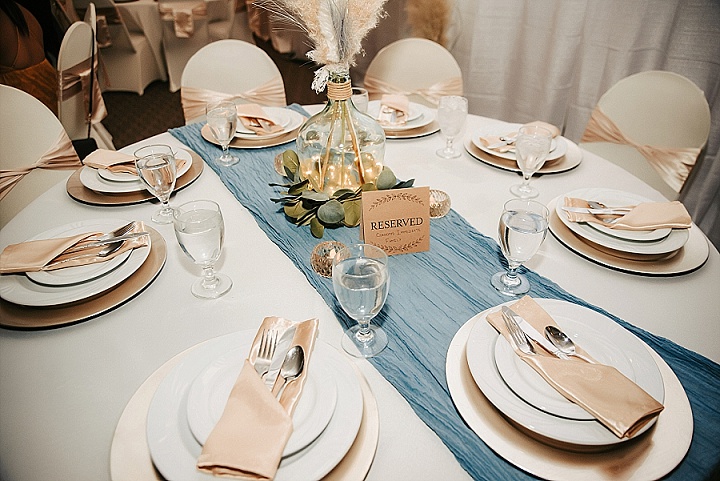 Supplier Shout Outs
Holly Woods Photography