For the majority of couples, a gift registry is commonplace (or alternatively, a gift of money to go towards their honeymoon). Whether they already have a registry set up or not, you can still add a thoughtful touch to your gift by personalising it. Decorative items are lovely to receive, but some of the most popular personalised gifts tend to be both useful and beautiful: think kitchenware, or personalised luggage. If you're stuck for ideas, here are 10 of the best.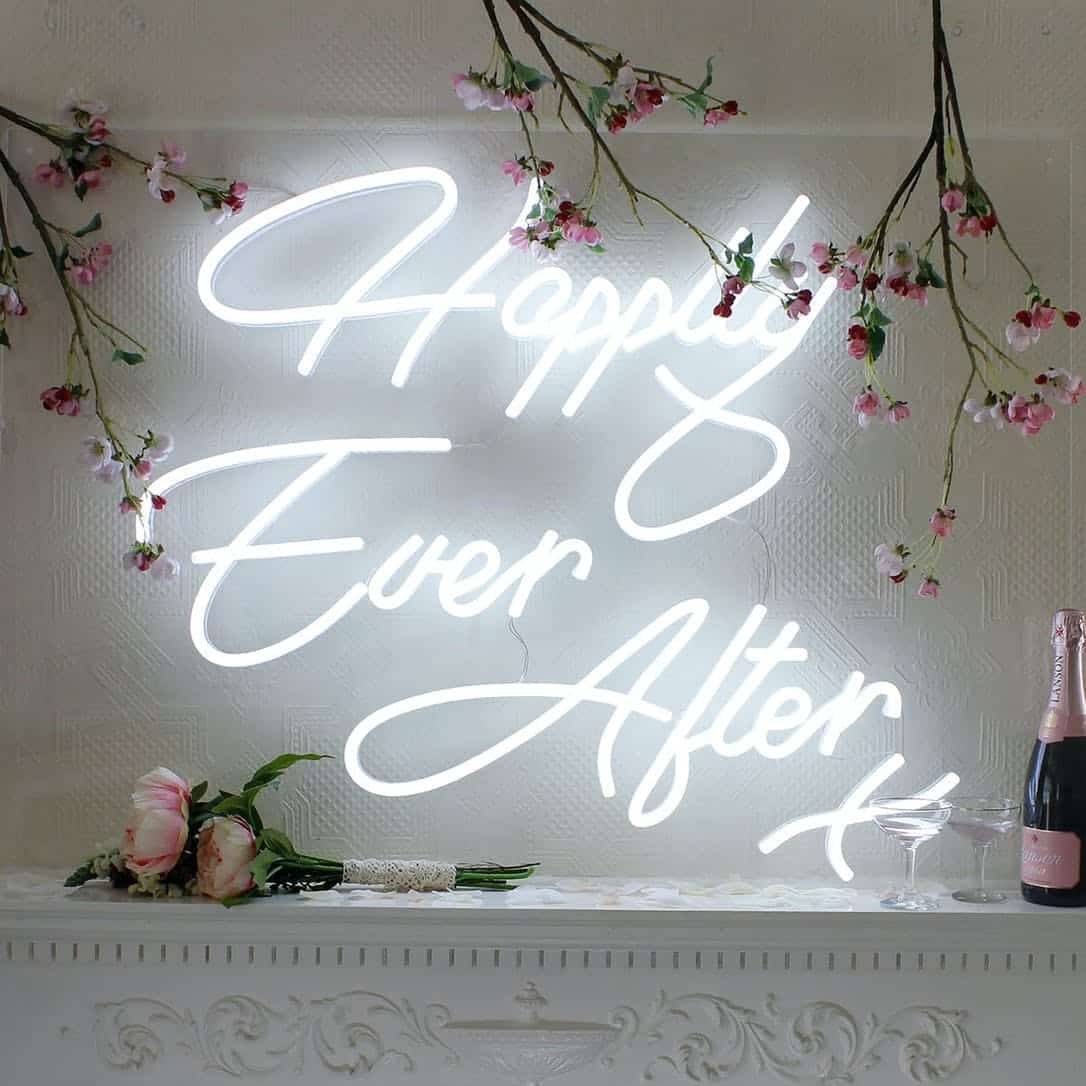 A Personalised Cookbook
Splattered with pasta sauce, covered in fingerprints and passed down through the generations, the best family cookbooks may not look too pretty, but for many families they are treasured heirlooms. For culinary couples, a sturdy, embossed recipe book is one of the best personalised gifts to treasure.
Their Own Holiday Decoration
Even if it only makes an appearance once a year, smiles will be guaranteed each time they see it. From charming hand-carved wooden ornaments to delicate baubles, a personalised holiday decoration is perfect, especially if they're getting hitched during the festive season.
Personalised Artwork
Art lovers are sure to love a personalised print, whether it's an image of a shared passion, or a bespoke portrait of the couple themselves. It's also a great opportunity to support emerging artists. If you're a dab hand with a paintbrush, you could also make one yourself, complete with a personalised frame.
Their Own Story
A personalised book documenting their life together is another beautiful, lifelong gift to be enjoyed by future generations. Opt for blank pages, or you can find "fill in the blank" formats with pages for special events, photographs and other memorabilia.
A Year of Dates
A personalized box of envelopes filled with magical date ideas is a lovely idea for any couple, and for newlyweds embarking on their new life together, it's a way to make memories they can look back on fondly in later years.
Kitchenware
For an everyday option, hand painted, personalised coffee cups can be enjoyed with every morning coffee, or if you're looking for something a little more fancy, personalised champagne flutes or engraved wine carafes are ideal for celebrating all those upcoming anniversaries.
Personalised Record Player
This is ideal for the music-loving couple, especially if they're also big vinyl fans. Opt for a small record player in a leather-bound case embossed with their initials, or even a lyric from "their song".
Wedding Memory Box
If you want a gift they will treasure, think outside the box. Choose a smaller  "wedding memories" box they can use to store little reminders of their big day, or a larger, "time capsule" style box for their keepsakes as a married couple.
Personalied Luggage
For couples setting out on their next adventure, personalised passport holders or larger items like suitcases or weekend bags are perfect, and if they're headed for their honeymoon destination, they can use them straight away.
A Personalised Map
Whether they're avid travellersor geography-lovers, a personalized map makes a great gift. A world map offers plenty of destination inspiration, or a map of the city where they met is a  romantic reminder of where they started out, and the wonderful journey ahead.
THIS IS A COLLABORATIVE POST