Today's shoot is just stunning, a real treat for you on this lovely Thursday morning! The shoot took place at Domaine de la Mouissone Grasse in the French Riviera, a beautiful location which created the most perfect backdrop for this gorgeous shoot. With muted tones of browns and oranges against the whites of the wedding outfits, this shoot is modern, filled with boho chic accents and so many gorgeous decoration ideas. The cake, the stationery, the table setting are all outstanding! I just love it all. Big thanks to Studio Balzac for bringing these beautiful photos to my inbox and letting me share them with you today.
We really feel wanderlust when we're thinking back to the intimate wedding of these two. Working as French Riviera Photographer was so much fun because the scenery is so unique.
Celine and Patrick from Studio Balzac tell us more about the shoot
Our Inspiration behind tis shoot was the location and the scenery around us. Domaine de la Mouissone Grasse in the French Riviera is an exquisite location. There are so many different landscape variations. For example you can have a black rocky beach on the one hand, and a beach full of red dunes on the other. All you need is a beautiful couple who are madly in love! And here you have it, Alex and Sam! We got to know these two during our first trip to Portugal, last year and were so thrilled to meet them again! They are such a warm-hearted couple and they enjoy life and their love to the fullest. Also they directly enchanted us with their smile. The shoot was everything we could dream of.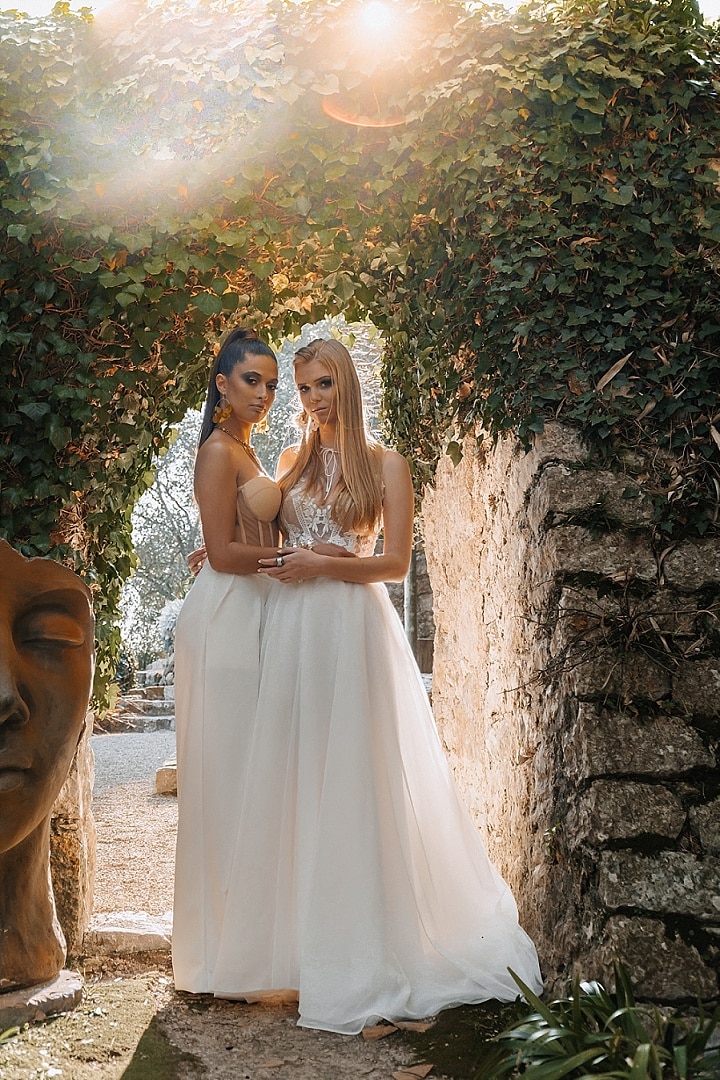 Supplier Shout Outs