Boho is such an on trend style for weddings at the moment. When I started this blog nearly 13 years ago, it was a very niche market, now its super popular and has grown into a huge trend. It's not just boho these days, there are so many sub sections of Boho you can look at, there really is a Boho for every kind of Bride. Today we are looking at 'How to Create a Boho-Chic Wedding Style', what Boho can mean and how to make sure your wedding is the right style of Boho for your wedding personality!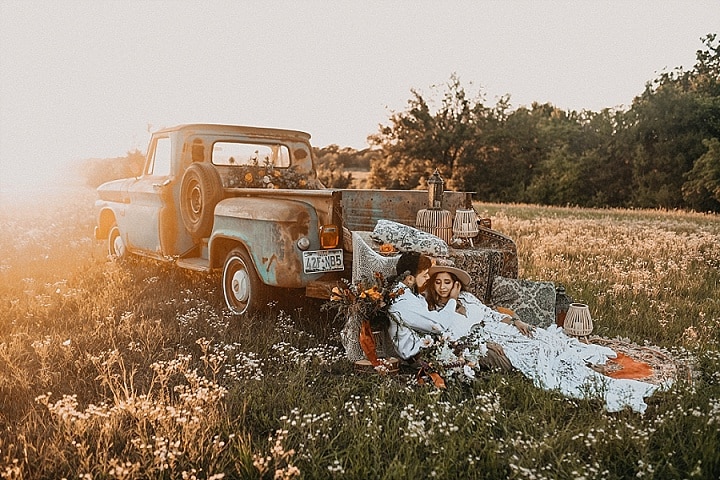 Don't be fooled. Even though boho is meant to feel effortless and "thrown together," it is so very much more than that. Be very specific when meeting with a planner and imagining how the wedding will look. Will you for Desert boho, beach boho, modern boho, farmhouse boho, 70s Topanga Canyon boho, the choice is endless! Sometimes it's helpful to pick the dress first. Remember – boho chic isn't just a matter of selecting a colour palette. It's also a matter of committing to a texture. Brides should do their fabric homework and think through their wedding jewelry options.
Simple is best. Otherwise, your thematic decor devolves into the kind of hodgepodge that leaves guests feeling claustrophobic. Too often brides think they are broadcasting "free spirit' when really they are painstakingly staging an unappealing rummage sale. Consider how often going for a tousled hairstyle just looks like "woke up outside in an electrical storm"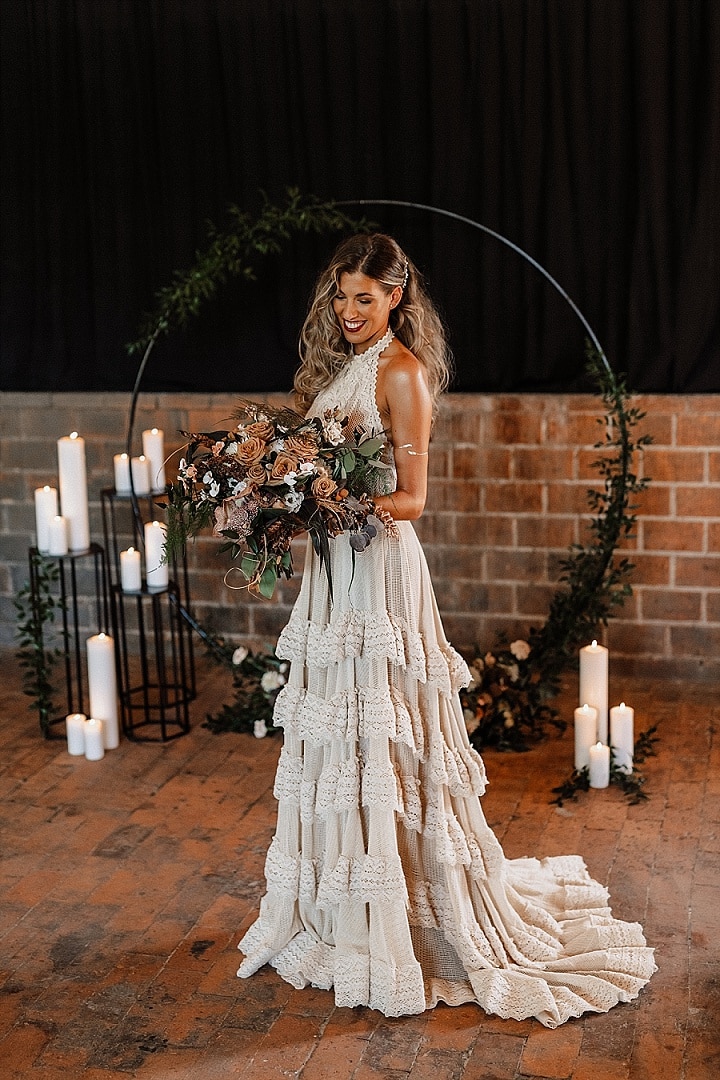 What's the easiest way to keep things simple from the start? After locking down the wedding dress and jewellery, focus on a few intentional statements and boho touches and enhance them with the kind of warm candles that provide excellent lighting for photos. Think about carefully placed oversized rugs, or renting potted plants rather than macramé and pillows and string lights at every turn. It's a wedding reception. Don't situate that special moment in an urban outfitters-inspired dorm room.
For a more personalized and crafted table, gather various glass jars for a centrepiece, but tone it down with one of the flowers, different kinds. They can double as wedding favours. And don't limit yourself to glass jars. You'd be surprised what can be pressed into flower holding duty – put some bouquets in boots if it suits your fancy.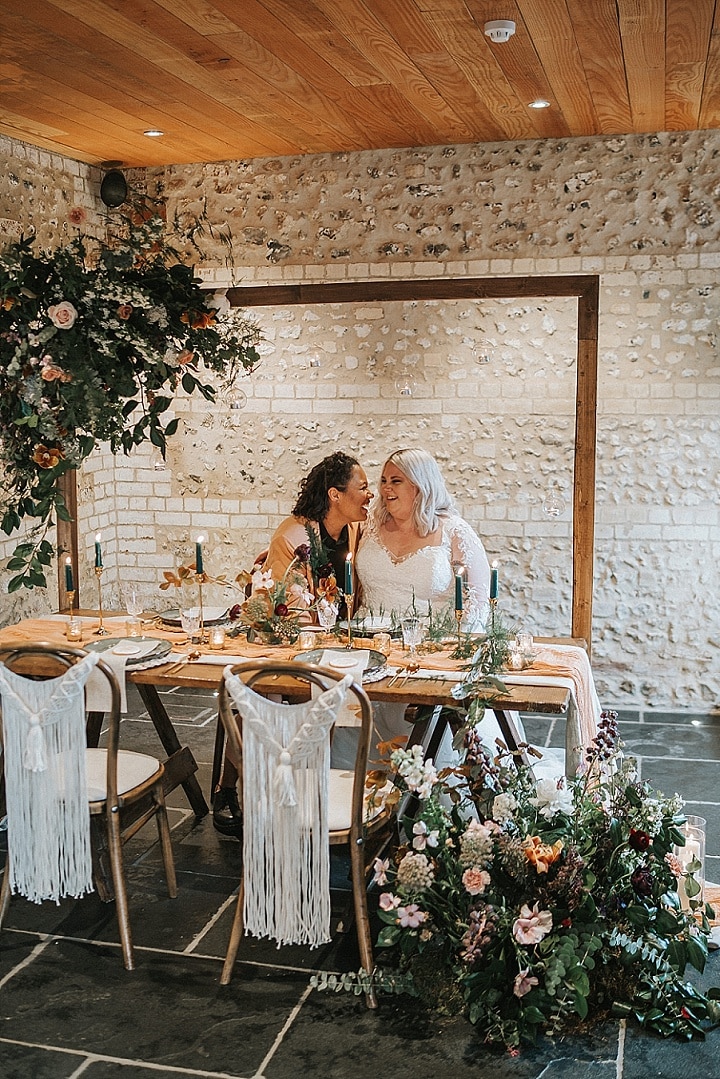 Most venues could be tailored to a specific type of boho decor. A venue that needs to be tailored will often cost more money, but will often provide exactly what is called for. A true boho place might require a true boho bride – remember there are some things that can't be controlled (weather, seasonal factors, ease of access). Charming quirks can sometimes be the same thing as plain old inconveniences.
At the same time, be on the lookout for elements that you like. The secret to a boho-chic style is often letting something sit with you for a while as you think about ways to incorporate it, not just ordering a bunch of gauzy scarves at the last minute and strewing them about in an effort to appear artsy. You know what you like, so if something at an antique store or favourite aunt's house speaks to you in the same way that unique solitaire engagement rings do, lock that down.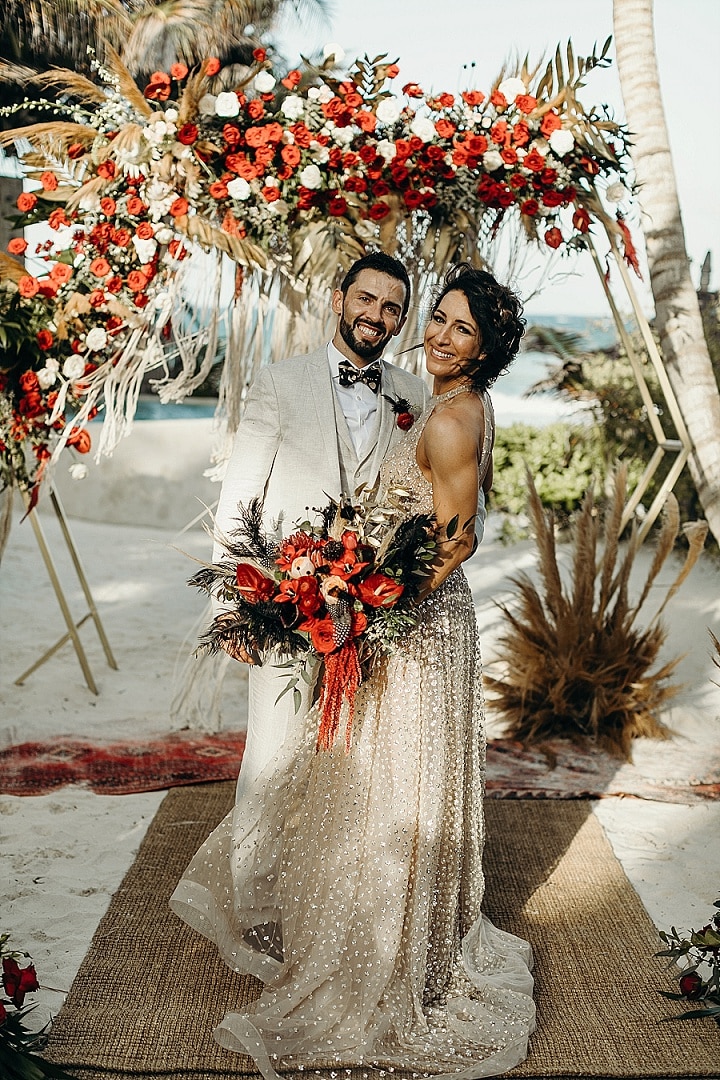 Michelangelo famously claimed that he saw an angel in the marble and simply carved it until he set him free. So if you look at a broken wheelbarrow and see the missing piece for your one-of-a-kind drink station, let your inner Renaissance artist loose.
Here's some good news – the stars feel like they are aligning for weddings with a boho-chic vibe. It's not selling out a free spirit to enjoy the fact that designers and guests have been primed for a particular palette. The current year holds a candle for shades of terra cotta, rust and sage. Those are the kind of earthy, romantic hues that feel like they were stolen straight from a bohemian art studio.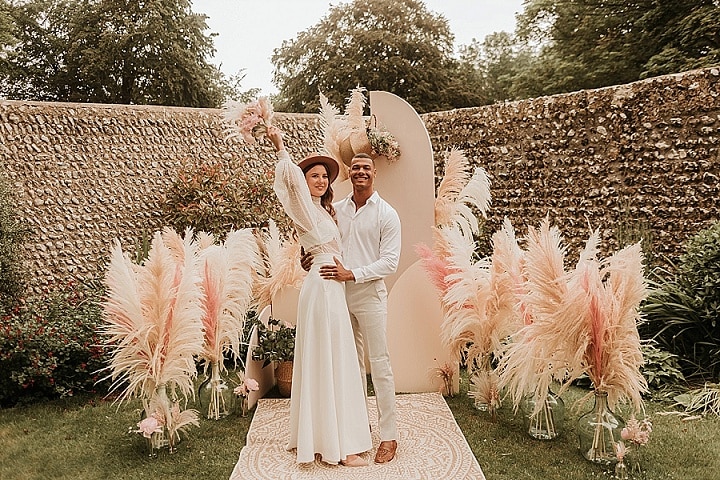 Remember that the difference between boho-chic and boho lies in the balance. Too often brides assume that imprinting their personal style on an event space is just a matter of filling the venue with things that she likes. The question is whether those things like each other. Of course, no bride should have to include anything she doesn't like just to tie the room together. Sometimes getting the most tasteful result from a bit of bohemian rhapsody is just a matter of patient experimentation.
This is a collaborative post
Due to an email issue if you have emailed me between the 2nd & 9th of December, please resend it.
X