Happy Friday everyone and yay for the weekend! and yay the sun is actually shining! After a full on week of storms, wind, rain, hail and snow, it is a real delight to see some actual sunshine! Can we PLEASE have spring now!! Sustainability is a BIG thing right now, we are all as people trying to do our best for the planet, and that reaches as far as the wedding industry. Trying to host an eco wedding is super important. Doing your bit for the planet while celebrating with your loved ones now goes hand in hand. So today I am bringing you this gorgeous sustainable styled shoot, full of the softest colour pallet. The shoot took place at Trunkwell House Hotel in Reading and was put together by Ale Armijos Photography and a team of like minded wedding suppliers.
Elegant and sustainable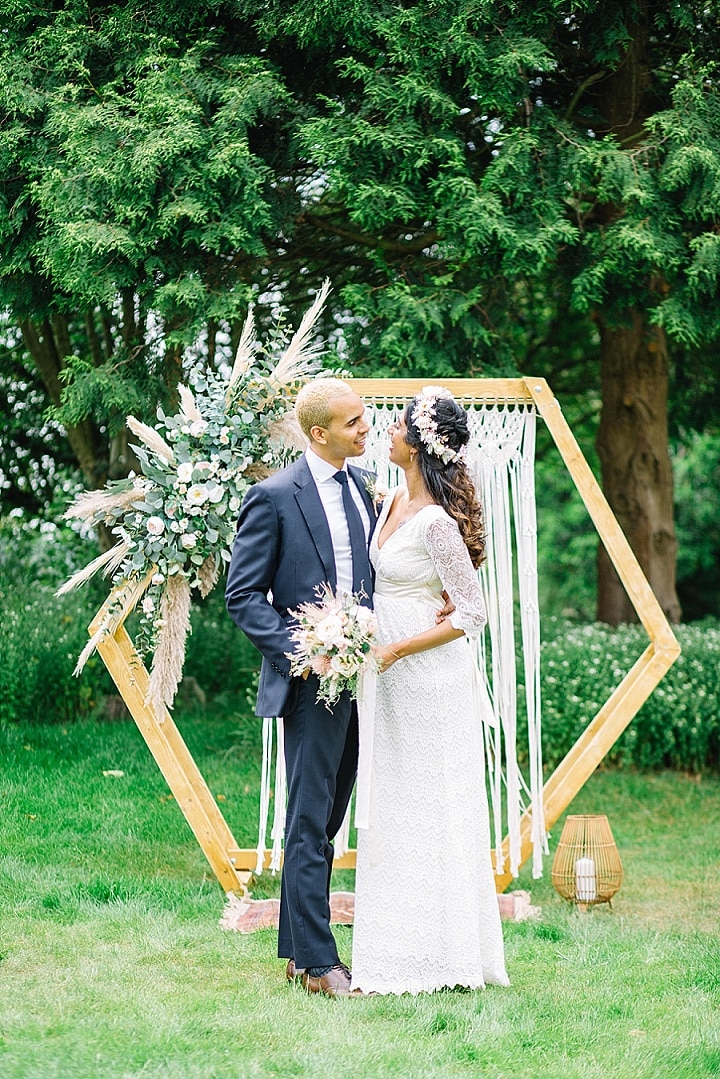 Ale Armijos the photographer tells us more about the shoot
I always have a strong passion to create bohemian style weddings and the photoshoot gave me a great opportunity with a creative team who share my vision. Our inspiration was Sustainable lifestyle, natural materials and soft colours. I wanted to collaborate with professionals, strengthen my connections in the field and being able to share ideas together.
Supplier Shout Outs