Following on from last weeks DIY Tutorial I have another one for you today, courtesy of Jenni Bush of Bespoken For. Jenni has been kind enough to talk us though how to create your own rose petal Confetti, complete with cones. Jenni creates bespoke bridal jewellery and accessories and makes them to oder, so she is more than handy with a bit of crafting.
I'll hand the blog over to Jenni
'Making your own confetti is really easy and simple.   If you have a fiancé who buys you roses, then this is a great little project to do with the petals when the roses are past their best or if you have a rose bush in the garden (or your mum does) then you can make confetti free! Just save the petals when pruning!'
YOU WILL NEED:
For the petals
Scissors,
Kitchen Roll /Paper
A Tray
Rose Petals (or roses)
For the Cones:
Card or paper if you wish to make cones to put confetti in.
Double sided tape
Any embellishments to co-ordinate with your wedding. i.e Ribbon etc.
INSTRUCTIONS:
1) Lay kitchen paper onto your tray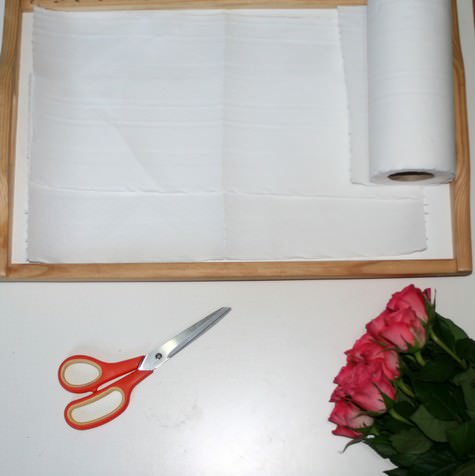 2) Take the rose heads and remove all the petal, lay them out on the tray.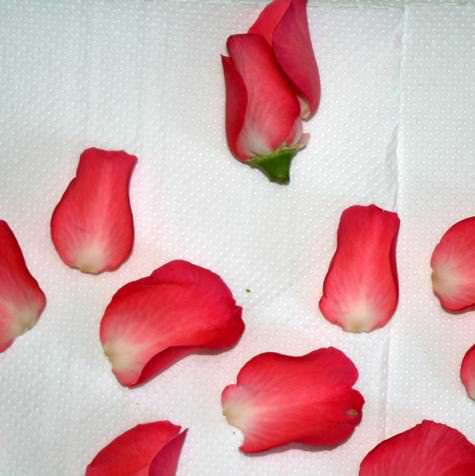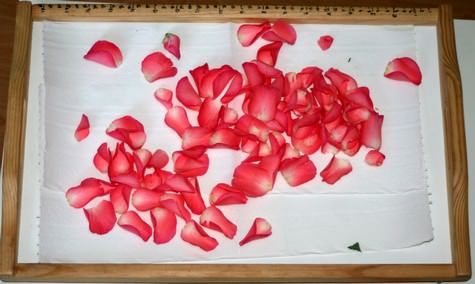 3) Once you have removed all the petals, take the tray to a warm space like an airing cupboard and leave it there to dry the petals for a few days ( Ours were ready in two days).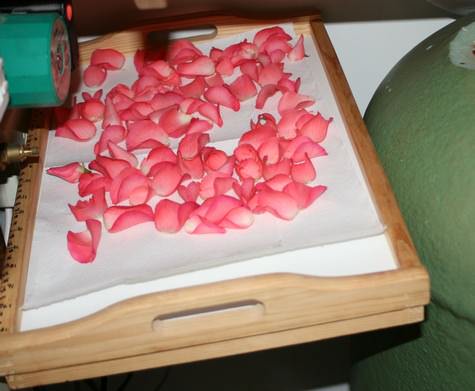 4) Remove from the airing cupboard when they are ready. You can store them in a plastic bag until you have enough for your needs if you wish.  If you crush and scrunch them they break up and will go further, but this is optional.
TO MAKE THE CONES:
1) Take  a piece of A4 Card or paper, and cut off a third of it (you can make 3 cones out of one piece)
2) Roll it up to create a cone shape and snip off the end at a 45 degree angle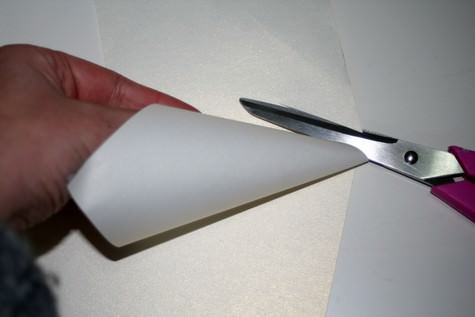 3) Add double sided tape to the angle you just cut.
4) Remove the protective paper from the tape, roll up your cone and fix into place.
5) Add any embellishment or leave plain if you desire
6) Fill with your confetti and place into baskets to hand to guests, or fill a basket with confetti and let guests scoop into cones or grab handfuls.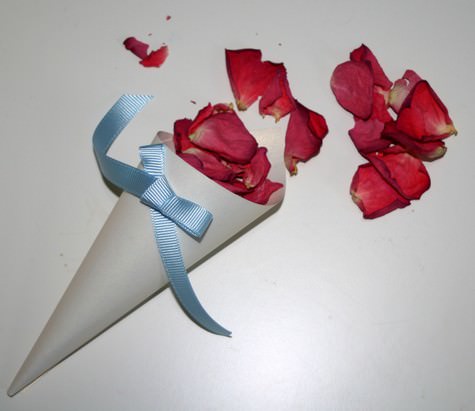 Thanks you to Jenni for this tutorial, if you decide to try this your self do let me know how you get on.
For more information on Jenni's work go to:
http://bespokenfor.co.uk/
[email protected]
FACEBOOK