With the snow now thankfully melting away and a couple of days of slightly warmer weather ahead of us, we can look back to the summer when the weather was sunny and we could dream of outdoor weddings. Today's super romantic styled shoot took place at Southend Barns, Chichester, West Sussex. It was put together by a team keen to celebrate the intimate wedding and show that even with a reduced guest count your wedding can look spectacular! By using soft tones of creams and pinks, pampas grass, macrame and soft draped fabrics, this shoot is just pure wedding perfection. The dog is of course the star of the show set-aside the most beautiful of decoration.
Using the Collecting Yard at Southend Barns – a stylish undercover outdoor area of the venue complete with an open fire pit – we set up an intimate outdoor wedding breakfast with a boho vibe using details such as pampas grass, peachy and pink florals and macrame. The ceremony barn was also styled in a similar theme.
With lockdown restrictions forcing many to opt for more intimate weddings we wanted to showcase how couples could embrace a smaller wedding and the flexibility that comes with having less guests by creating a really beautiful alfresco dining set up. We love boho styling, which works so well in the rustic setting of the barns so we went down this route to create a relaxed but romantic setting.
Pampas grass, macramé, pastel shades, gorgeous glassware were the inspiration. We wanted something romantic, natural and whimsical to suit the laid back and relaxed environment of an alfresco dinner under the stars.
We wanted to inspire couples and show how alfresco dining for an intimate group could work at the barns.  We've already received lovely feedback and enquiries about this style of wedding breakfast. If we've discovered one thing over this last year, it is that intimate weddings can be just as special and wonderful, and can actually offer more options – such as having an outside dining experience with friends and family.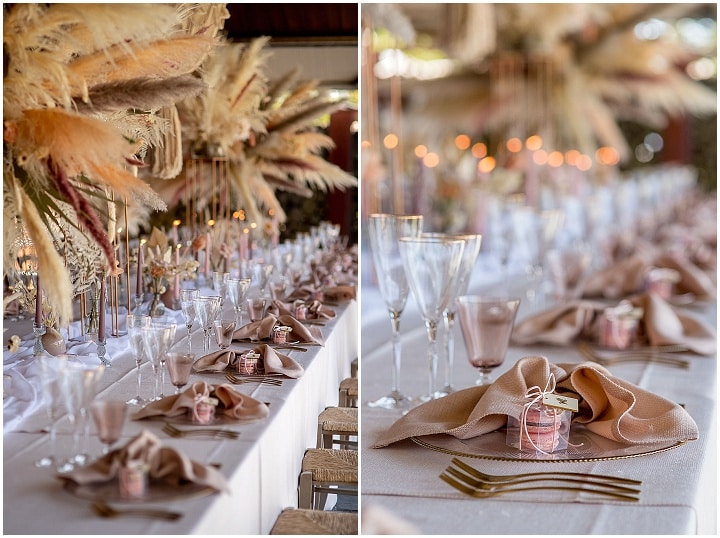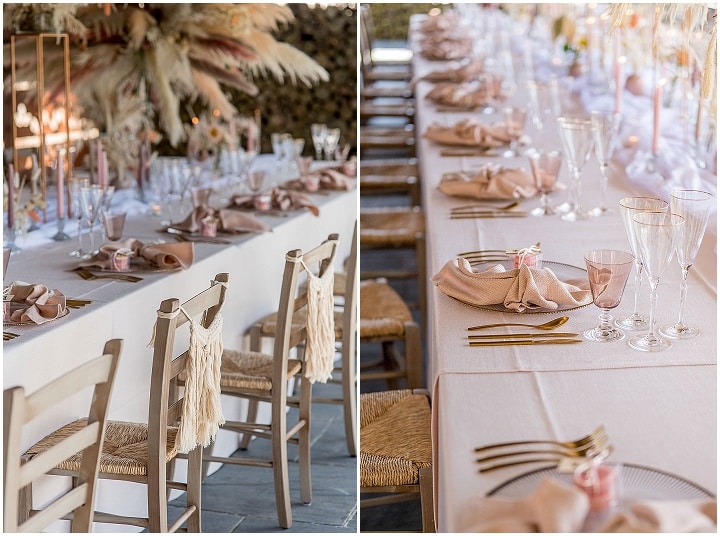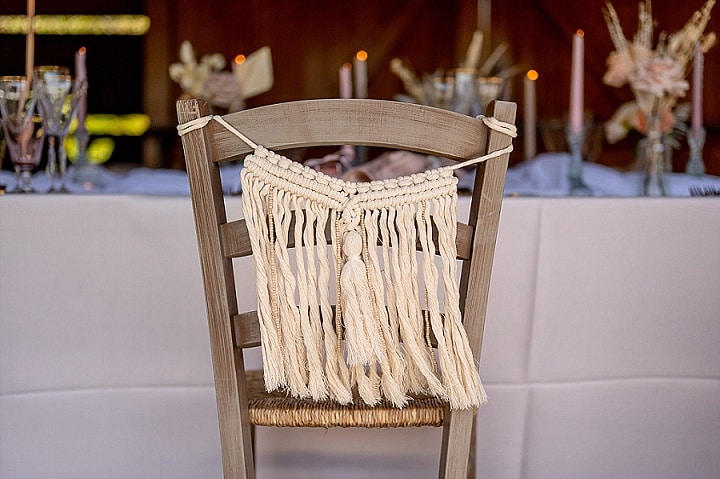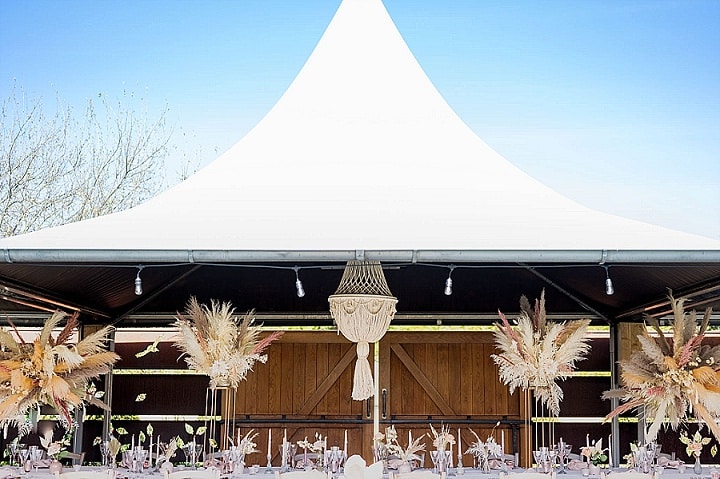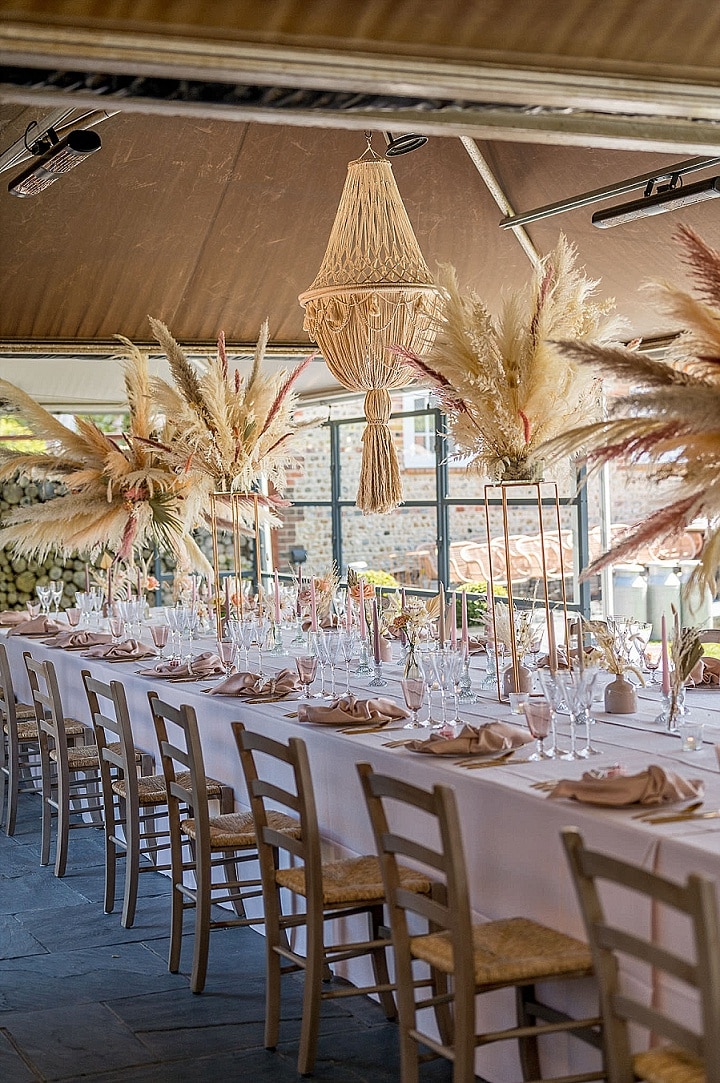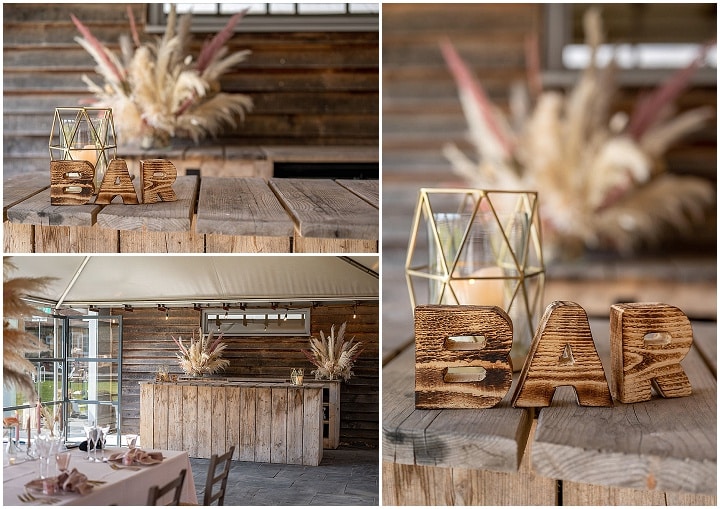 Supplier Shout Outs