Happy Friday everyone, I hope you are all well and happy and have had a good week? I don't know about you but the weeks are getting busier and busier, there just doesn't seem to be enough time in the day for everything. I am super excited as I am off for a girly weekend this weekend. I'm off to Oxford for my friends 50th. I have known Becky since we were 8 years old, so it will be lovely to spend the weekend together. There are 6 of us altogether, we will be eating, drinking, eating some more, drinking cocktails and dancing! I can't wait!! So on with the last wedding of the week and it's the turn of Erin and Micah who were married on 18th December 2020 at Gold Creek Statio in Australia. They held a gorgeous outdoor rustic ceremony, which is a pure wedding delight! Big thanks to Henry Paul Photography  for the photos.
How they met
We met at church through a mutual friend. After the service I was making a cup of tea and Micah (who wasn't a tea drinker) came up and pretended to also be interested in making tea too so he could meet me. Afterwards we carpooled to a church picnic and Micah was singing The Killers on the top of his lungs in the car. I was instantly attracted to his authenticity and we had so much fun together. I went home and spent the whole night listening to The Killers so we would have something to talk about the next time we saw each other. I had told Micah I studied chemistry and he soon started sending me random chemistry questions (videos of things blowing up usually – lol) and it was obvious we both really wanted to learn more about each other.
The proposal
Micah set up a scavenger hunt and left clues in different places that were special for us – places where we had special dates in parks etc. The last clue led me to the top of a hill overlooking Canberra, where we had our first date and go every Valentine's Day for a picnic. He was waiting at the top for me and asked me to marry him. With the COVID19 situation the ring hadn't arrived, and what our wedding would look like was uncertain, but Micah wanted to ask me anyway. It was the most beautiful proposal, and I cried for 30 minutes out of pure joy and excitement. I have no idea how people get those nice surprised photos of the proposal, I was an absolute mess.
Tell me one thing you love most about each other:
Micah – I love the way that Erin is able to bravely stand up for injustice and speak the truth in every situation. She is determined to make the world a better place.
Erin – I love how he is kind and generous with his time, always the first person to put his hand up to help his friends and family.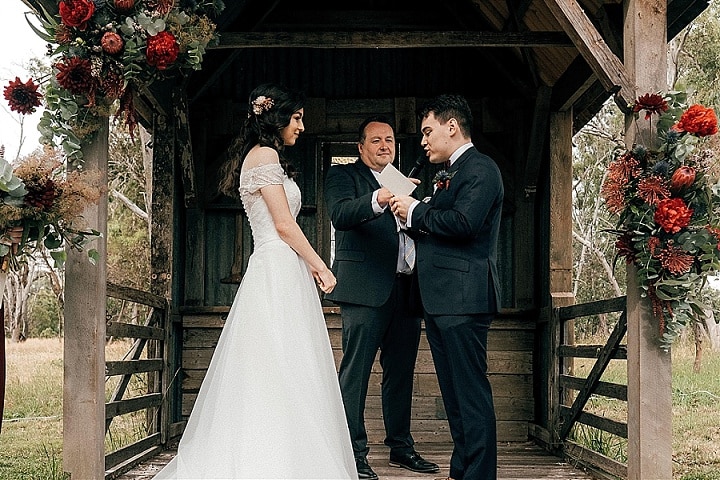 Supplier Shout Outs
For more information on Henry Paul Photography go to
[jprel]