Happy Thursday everyone, we are one step closer to the weekend, so hold on you're nearly there! My weekend started super early last night, as I had a rather lovely night out with my friend Linda. We went out for dinner, cocktails and a good old girly catch up! My head is feeling a little hazey today, but I'm sure I will make it through the day! Today on the blog it's the turn of Jacqueline and Tyler who were married on 10th October 2020 in Tolono in Illinois. They were lucky enough to hold the wedding on Tyler's parents family farm, giving a super rustic and casual feel to the whole day. The wedding is filled to the brim with rustic touches, beautiful blooms by Fancy Florals By Nancy and the best decoration, it really is a beauty of a day! Big thank to Nicki Lynn Photography for the photos.
Nancy from Fancy Florals tells us more about the day
Tyler and Jacqueline were blessed with a beautiful fall day for their wedding which was held on Tyler's family farm. The trees were in their peak of fall autumn color and Tyler's parents had their family farm practically gleaming! The old corn crib had a fresh coat of paint which served as the backdrop for their ceremony and the tool shed was spic and span where the reception was held.
Adding to the setting was the collection of restored vintage items including a tractor, pick up truck, grain truck filled with pumpkins and much more. The whole farm is idyllic and quaint but in great shape and oh so charming for this special couple's ceremony!
Because of Covid, the guest list was limited but because it was on private property and outdoors, it proceeded smoothly offering masks and hand-sanitizer to guests ( which has become a staple of the 2020 Wedding. ) These couples are making history.
Jacqueline chose her color palette of burgundy and blue which blended beautifully with the dark red of the burning bushes and the golden leaves on the trees. She also chose an assortment of old crates, barrels and wood boxes for her floral designs to be displayed in and added vintage bottles and lanterns from our collection to blend with Tyler's parents collection of antiques displayed in the toolshed.
This was a country wedding in the truest sense and we are excited to show you these photos captured so beautifully by the photographer. The weather couldn't have been more perfect and to add to the delight butterflies were drawn to the floral decorations. Their is even a photo of a butterfly on a bouquet!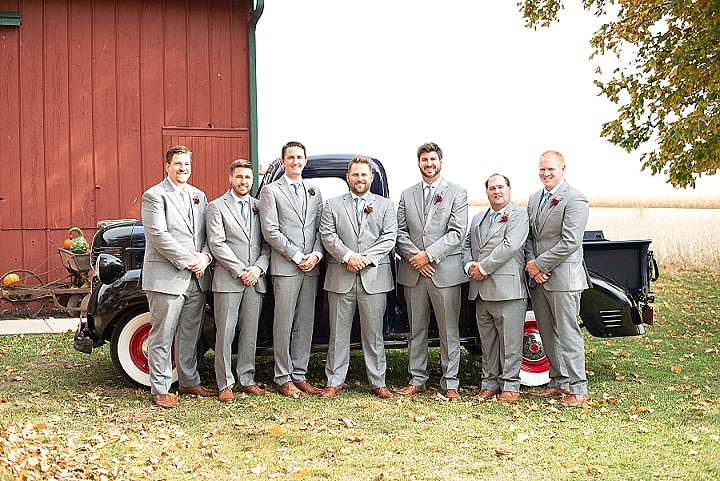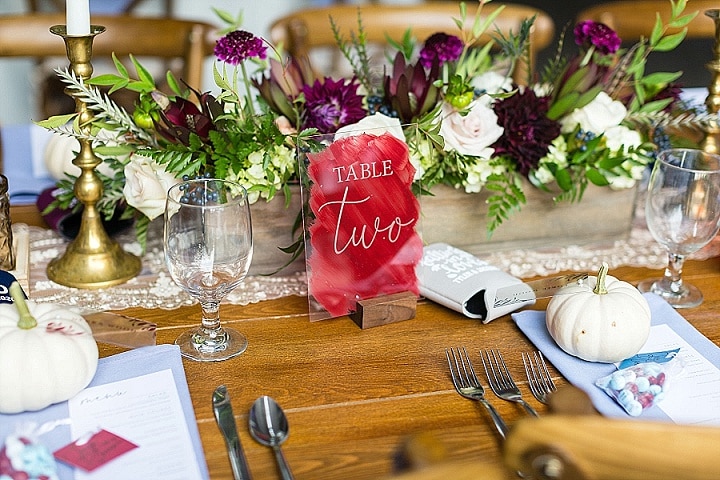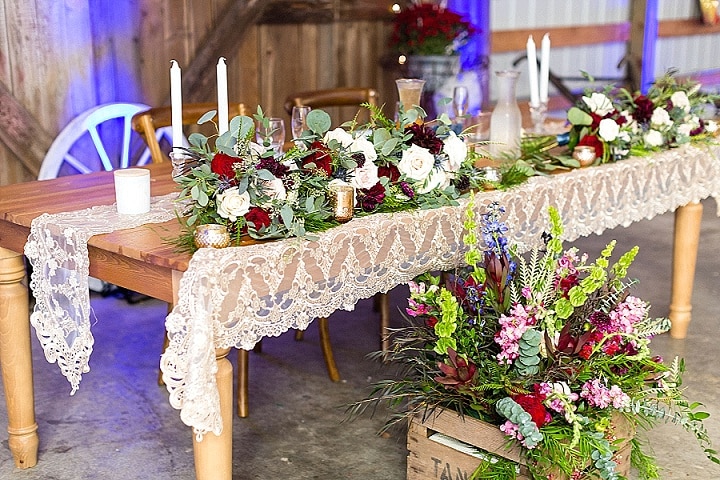 Supplier Shout Outs
[jprel]