Adding colour to your wedding day is a creative way to express your and your partner's personal style and aesthetic preferences. It's also an affordable way to accessorize your venue and supplement a few twists, especially if you're opting for a themed wedding day event.
However, with the volume of options available, incorporating your preferred colour combination and fun shades can seem quite tricky. Whether you opt to add different tones of the same colour or go for a few, contrasting colours, you've come in the right place. Below are steps to add colour accents to your wedding.
Ways To Make Your Big Day Pop With Colour 
Decorate Your Bridal Bouquet 
Flowers are traditional decorative elements present in every wedding. Depending on your wedding theme, you can either choose to match your bridal bouquet to it or use colors opposite to your palette to supplement contrast and variety.
The first step is to look into bouquet trends and take inspiration from different samples to customize your arrangement. After that, choose a style that fits into your preferences and wedding theme.
For instance, if you're going for an outdoor wedding this autumn, you can play around with various tones of the same neutral colour for a cohesive yet dynamic look. As an example, you can play around with different shades of yellow to add depth and interest to your design scheme.
You can also choose among various fall colours to reflect the season and achieve a picture-perfect event. Alternatively, you can go for an analogous bouquet to breathe life into your all-white bridal ensemble. Your clutch can serve as your focal point as you walk down the aisle.
On the other hand, if you opt for a fun and colorful pattern, you can choose two colours that pop against each other to create a contrasting yet interesting bouquet. Don't be afraid to mix and match. Pairing various colours can add a uniquely surprising flair to your entire wedding look.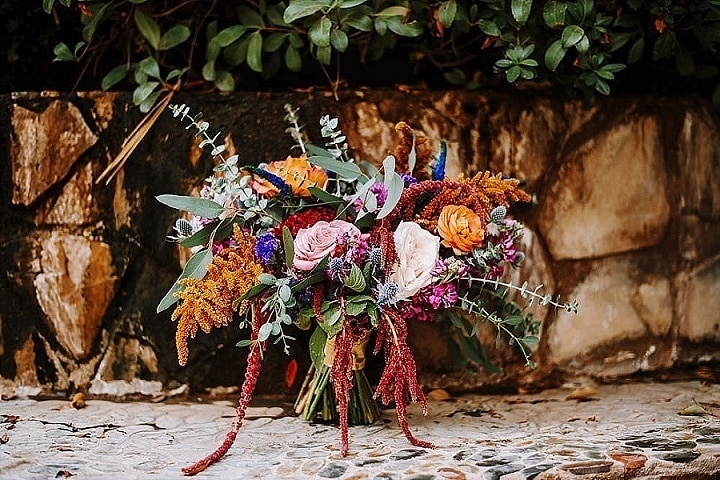 Play Around Your Centerpieces 
Playing around a few, vibrant hues in the right places and details can surely wow your family and guests. As they dine in and enjoy their time at the reception area, the first thing they'll surely notice is your wedding flower centerpieces. Hence, why not use this area as an opportunity to display and add colour accents to your wedding?
For a subtle look, the next step is to ask your florist to come up with a floral arrangement in the same colour as your bridal motif. They can choose a few hues from your wedding theme to reflect the important elements and hues of your wedding, keeping it all well-integrated.
Flower arrangements in your table décor are a traditional and easy way to either complement or create a contrast to the hues of your linen. Likewise, the fragrance and vibrant appearance of your flowers can surely transform the ambiance of the area.
For example, soft, muted pink roses can help you create a romantic and whimsical wedding atmosphere. On the other hand, dark burgundy dahlias and a few greeneries can naturally elevate your rustic, bohemian theme.
Apart from putting them in a vase, you can choose to mix the colours and use candles, cards, and certain props for added appeal.
Cover Your Wedding Cake 
Apart from the floral arrangements, another thing to tick off from your wedding checklist is the venue's food and pastries. You might not have considered it before, but your wedding cake doesn't have to be an all-white canvas.
In this case, you can have a naked cake and top it off with bright berries and flowers for a trendy yet elegant pastry. Alternatively, splashing or covering your wedding cake with a few bold hues is an unconventional yet fun way to introduce color to your big day.
Wear It In Your Headpiece
Lastly, regardless of the current colour of your locks, they'll surely come to life with a few colour accents attached to your veil.
For a rustic wedding look, choose to sport a bright, Earth-toned, bridal headpiece. However, if you're going for a classic theme, jewels and pearls are go-to accessories that'll pop against either on a dark or lighter mane.
On the other hand, if you want to keep things laidback and carefree, you can opt for a flower crown, adorn your hair with baby's breath flowers, or opt for a single rose tucked in your ear. A few blooms woven in your locks can add a natural and gorgeous flair to your entire wedding look.
Additionally, while flower crowns are a staple in a lot of bohemian weddings, you can still play around with this idea regardless of your preferred motif. When it comes to this method, don't hesitate to tap into different blooms and colours that you find interesting and beautiful.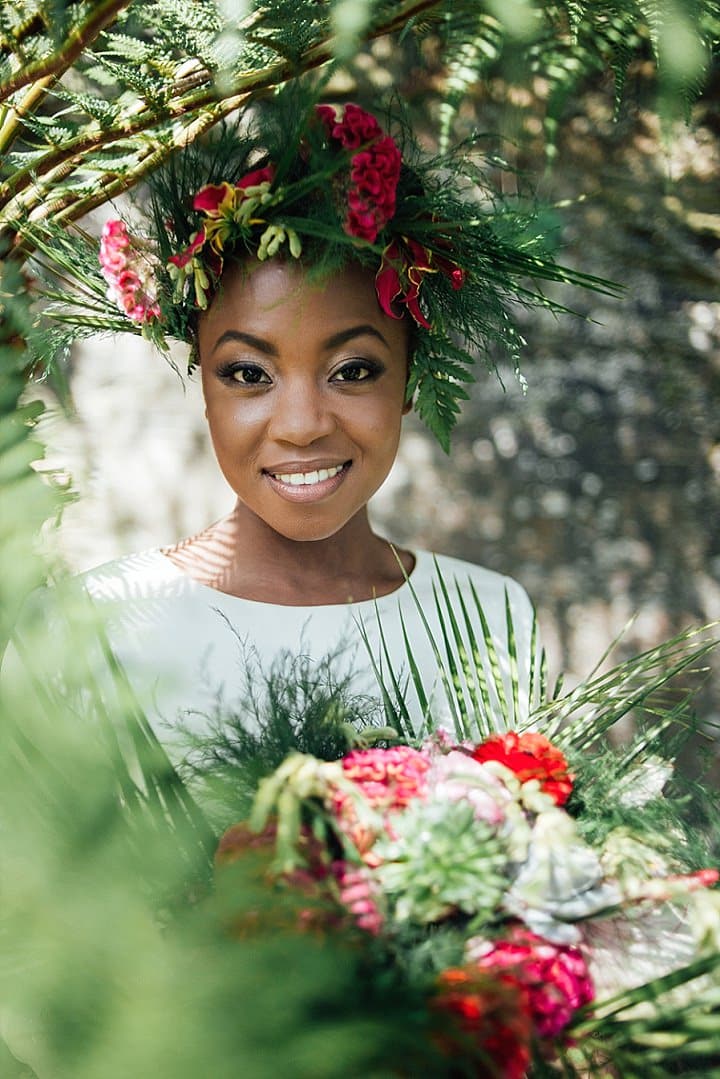 Add colour to your entertainment
As you plan the colour scheme for your wedding, don't forget the crucial role of live entertainment in setting the atmosphere. Tribute bands, with their vibrant performances, can add a dynamic layer of colour accents. Their unique stage costumes and lighting can mirror your chosen palette, creating a unifying theme. They not only fill the air with beloved tunes but also contribute visually to the aesthetic experience, thereby elevating your colour story.
Supplementing colour in the right places and details can help you successfully add a dose of personality to your wedding day. By following the methods above, you'll surely be able to turn your wedding day into a lively and vibrant event.
this is a collaborative post