Happy Monday everyone and how are you all? How was your weekend? You will be pleased to know this is my last day in isolation, so I can stop banging on about it after today. I have to say I am READY to leave the house and get some fresh air and some exercise! It's been a looooooong 10 days. I am out and about with Dexter for the rest of the week and I cannot wait to get in the car and take him out for some fun days out. So on with today's wedding and it's a real beauty of a wedding. Chynna and Sterling were married on 31st July 2020 at Sea Oats Luxury Estate Captiva, Florida. Their original plans got ruined by Covid, so they decided to just crack on and get married regardless. They hired expert wedding planner Wedding Hero who got to work and pulled off the wedding of dreams in just 4 weeks. The whole day is magical, the colours are stunning, the flowers, the macramé details, the modern touches all go together to make this a first class wedding that I know you are going to love. Big thanks to Sara Kae Photography for the images.
Jana the planner tells is more about the wedding 
Chynna and Sterling, two instagram influencers, met playing beach volleyball in Tampa and knew they had found "the one" in each other. Unique is what they were from the start. From a proposal without a ring, to planning a destination wedding in South Africa, Chynna and Sterling pushed the boundaries of traditional throughout their engagement.
Being engaged in a pandemic presented challenges in planning their dream wedding though. After months of trying to plan and assure that their dream wedding would be a reality, they decided together that they didn't want to wait any longer. They sat down at the kitchen table, contacted the first private estate on Captiva Island that they found, and arranged to be married by the end of the month.
With only 4 weeks to plan, it was critical that they had the best vendors in their corner. Wedding Hero, Jana Tobey, was ready for the challenge and helped to bring their new dream wedding to life.
With a mixture of modern and bohemian being essential to bring their visions to life, emerald greens, golds, blacks and jewel tones design elements were carefully curated for the big day.
Ensuring everyone's safety was top of mind. With mandatory quarantining and COVID tests for all guests, creating an isolated safe area was the number one priority.
The unconventional theme continued on their beautiful day from hanging out all day before the wedding to a toast in the middle of their vows, they ensured that their personalities and principles were carried through every element of their special day.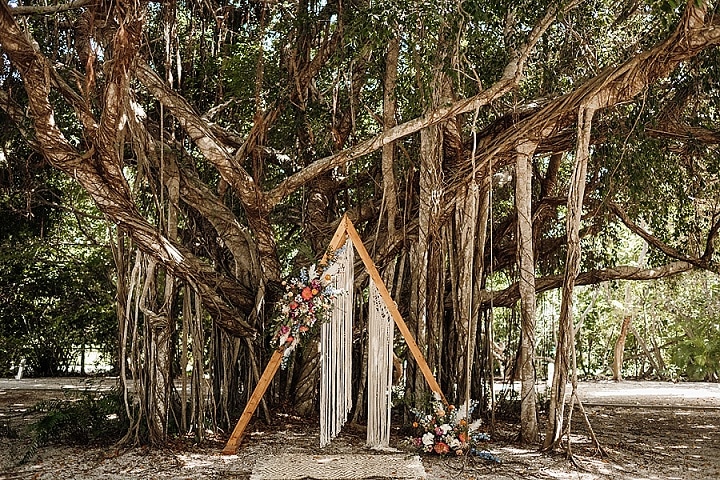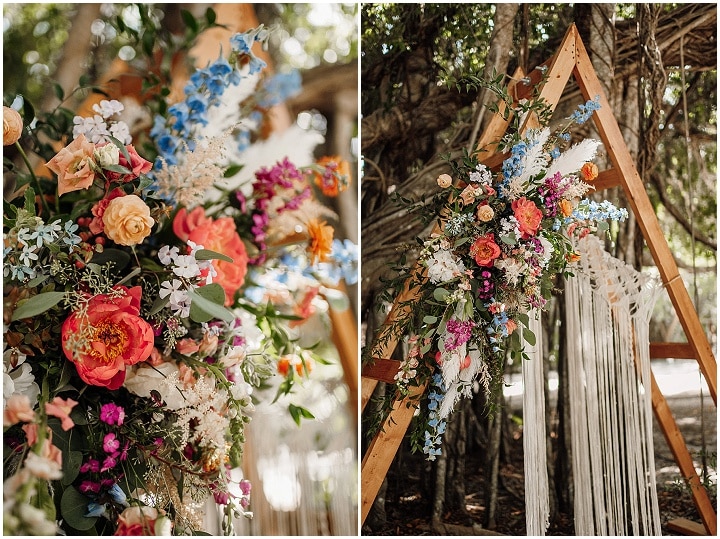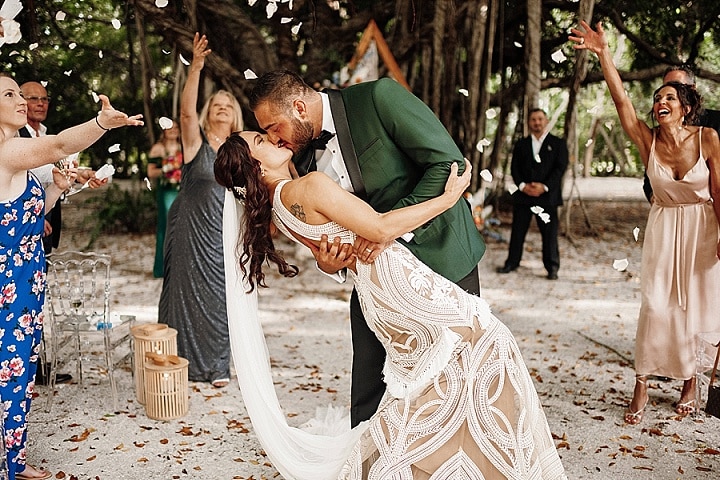 Supplier Shout Outs