Today's styled shoot is the tale of a real life couple who ended up having a wedding that they just didn't feel was 'them'. So Mitt Photography decided to give them the wedding they had dreamt of, a wedding that let their personalities shine through and show off their true individuality. The shoot took place in December 2020 at Cucumbi – Alentejo – Portugal and it's an absolute beauty! We see our real life couple together in the morning, exchanging gifts, getting ready and then saying their vows together, both looking gorgeous. This is followed by a terracotta dream of a wedding reception, filled with the most exquisite decoration, gorgeous table scape and stunning cake. The whole shoot has a really serene and calming feel to it, full of love, our beautiful couple and first class boho inspired decor. I just love it! Big thanks to Mitt Photography for the delightful images.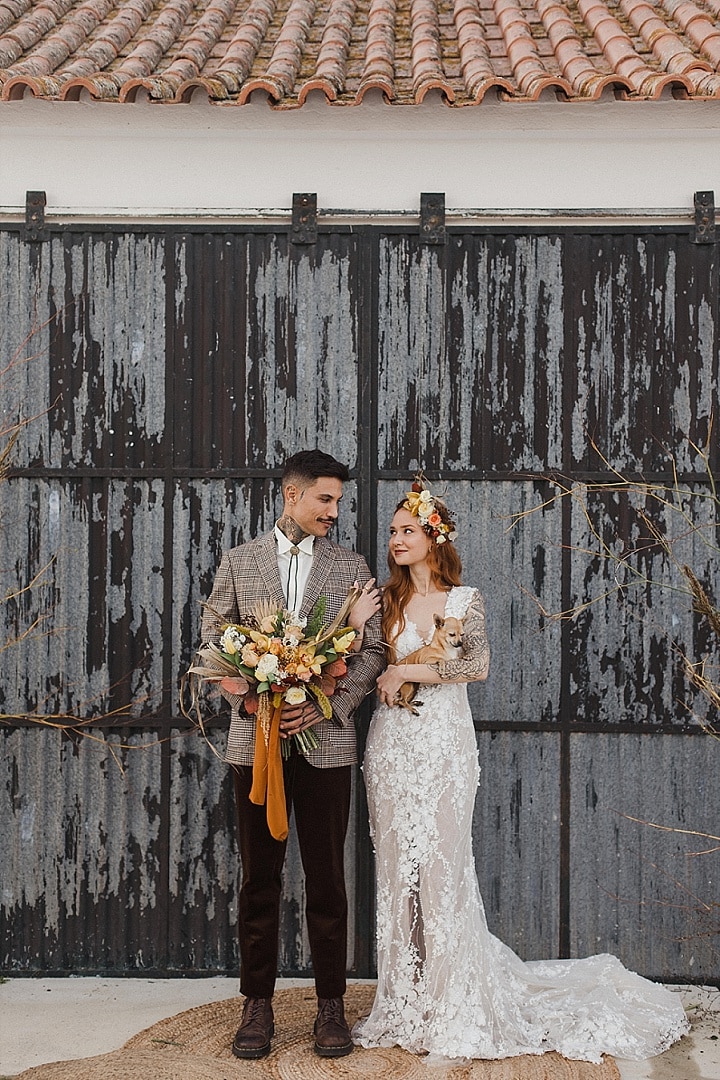 Mitt Photography tells us more about the shoot 
I had a couple last year that complained about how they felt uncomfortable in their wedding because they had no idea that modern couples can do a different wedding. They did a traditional one and didn't like it. In this photoshoot I tried to show that it is possible for a modern couple to have a modern wedding. My idea was to show that every couple can have a wedding that looks like them. I love to mix a very modern couple with tradition and modern ideas.
Supplier Shout Outs
For more information on Mitt Photography go to 
www.mittphotography.com / [email protected] / FACEBOOK / INSTAGRAM /  https://www.pinterest.pt/mittphotography

[jprel]