Today is my 12 year wedding anniversary! 12 whole years married to the man who was once known on twitter as 'Mr Boho'! 12 years ago I woke up in a very hot Ibiza, thanks to the heat wave and had the best day of my life. With 33 of my closest friends and family, I was bang on trend before micro weddings and Covid restrictions were even a thing!! We were married at 6pm, then ate, drank and danced till 5am. It really was the best day ever!! From there my love of weddings became my life and Boho Weddings was born! Fast forward 12 years and here I am in Sheffield, still with Nik, still in Love, despite lockdown having thrown us together day in day out for the past 15 months! So tonight we are off to celebrate our 12 years of marriage and hope there are many, many more to follow. Happy Anniversary Nik I love you with all my heart!
So on with today's wedding and it's something a bit different from me today, as I take you on a trip to France for this truly Epic Chateau wedding, full of elegance, class and sophistication. Rachelle & Christopher held a truly EPIC day, from beginning to end it's a real show stopper. The venue is exquisite, the outfits super stylish and Rachelle and Christopher both look absolutely stunning. Big thanks to Courtney from Fire and ice for the lovely photos.
Courtney the photographer tells us more about the wedding
Rachelle & Christopher's wedding was definitely unique and one to remember! The couple got married at Chateau De Jalesnes in Loire Valley, France, on 19th September 2020. Built in 1610, Chateau de Jalesnes is steeped in history and surrounded by 20 acres of stunning scenery, forest and immaculate lawns. A picturesque location to begin married life. One word to describe this wedding is epic. From start to finish, the day was full of energy, from getting ready with their bridesmaids and groomsmen to the last dance of the night, their love was incredible. It was a stunning and elegant wedding, full of love and romance.
The bride and groom did not stop smiling all day! Rachelle arrived at the stunning wedding venue in an elegant horse and cart. She looked beautiful as she stepped from the cart in a dress from Pnina Tornai. The groom's reaction was picture perfect, as soon as he lay eyes on his bride, the groom was full of emotion.
Their wedding ceremony and reception was set on the outside lawn of the venue. The whole day was full of elegance and happiness. The drinks kept flowing and their love continued to glow. The night brought an epic party! Their dancing feet did not stop all night, they danced and celebrated with their loved ones into the next morning.
From the moment the bride stepped out of the horse and cart, their first kiss to their beautiful first dance, their love glistened throughout, their love and happiness was radiant. Everyone left this wedding full of smiles and laughter, it was definitely a wedding everyone would remember, especially us!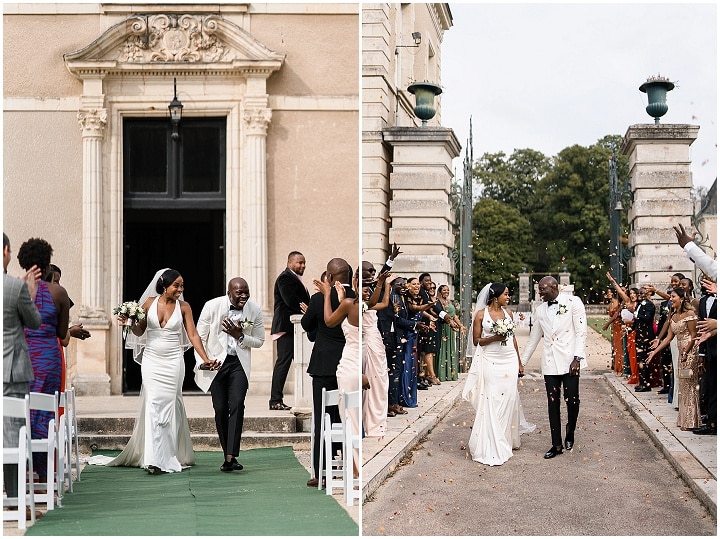 Supplier Shout Outs
For more information on Courtney's work go to
www.fireandice.co.uk / www.fireandice.co.uk/blog / [email protected] / FACEBOOK / INSTAGRAM