Your wedding day is likely to be the most special day of your life, and at the heart of this day is the irrevocable vow that binds you to your spouse for all eternity. You want every moment of the beginning of your future together to be memorable, starting with the proposal and the rings that will seal that precious vow.
If we have learned anything from the Covid-19 pandemic, it's that not even a virus can stop the celebration of love. Happy couples are continuing to get engaged and plan modified weddings all over the world despite the pandemic. Even if your wedding celebration has to be put on hold, you can still show the one you love how much they mean to you with a stunning custom engagement ring.
While many settle for a classic style, your partner is unique and may prefer a ring that is more suited to their specific tastes. Let's explore how to design your own ring, and how a custom engagement ring can make your proposal unforgettable.
Engagement Rings: How To Design A Unique Custom Band 
Consider Their Style + Consult With Family And Friends
Consider your significant other's personal style. Do they love to layer big, chunky jewelry, or do they prefer to sport a single delicate necklace? Do they love crisp lines and classic design, or have a more bohemian flair? These are all important considerations when choosing to design an extravagant ring or opt for a more classic style.
If you're unsure, you can always drop subtle hints. Above all, your fiance to be wants something they will be comfortable wearing every day over a flashy surprise. Asking family and friends close to them is also a good option, as they are likely familiar with her personal tastes (while you're at it… ask if they know her ring size!).
Partner With A Designer + Consider Your Budget
Your next step is to partner with a professional jewelry designer who will create your custom engagement ring. There are many factors to consider when choosing a designer such as budget, location, time frame to completion, and style.
First, you must consider your budget. You will likely have to spend more for a unique look, but if you want a truly show-stopping ring, the extra cash required will be well worth it. Custom rings in the Toronto area, for example, can range anywhere from $1,500 to $75,000 or more. It's important to have a price limit in mind when speaking with a jewelry designer so you don't go over budget.
Communicate Your Vision + Choose Stones
When you work one-on-one with a jewelry designer on a custom piece, he or she will be able to advise you on material choices, assess the quality of materials, and work with you to create something that aligns with your vision while staying within your budget.
While the classic diamond is a tried-and-true engagement ring option, it's currently "in" to use an alternative stone such as an emerald, garnet, or sapphire. Consider bringing pictures of your significant other's favorite jewelry to show your designer so he or she can create a piece that matches her personal style.
Choose Metal, Stone Cut, + Setting
Once you have communicated with the designer about your overall vision and chosen a stone, you must consider the cut of the stone, metal for the band, and setting. There are many different precious metals to choose from to create your perfect band, such as the classic white gold, the romantic yellow gold, or the trendy rose gold.
The cut refers to the shape of the diamond or central stone. When it comes to stone cut, decide whether you want something classic, romantic, natural, or regal. There are many shapes to choose from, such as round, princess, oval, heart, pear, and more.
The setting refers to the band itself that will house the diamond. Your designer can help you create a one-of-a-kind setting that is vintage, ethereal, whimsical, and many more. Anything to match the personality of the bride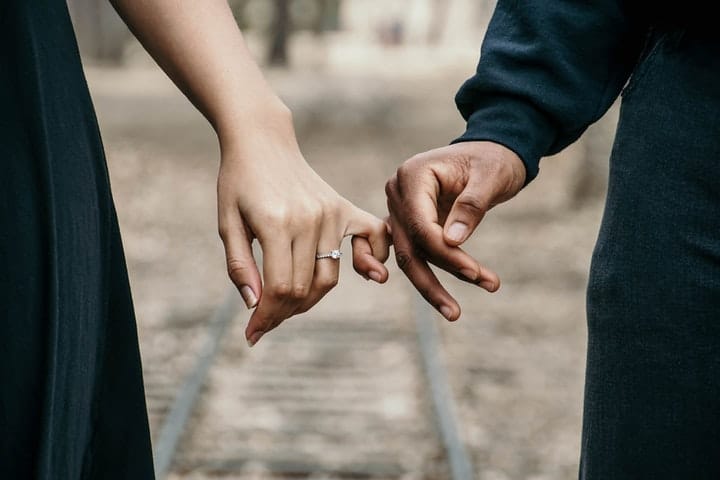 When you design an engagement ring as special as your future partner is, you create a custom heirloom piece that will be cherished and passed down for generations to come. If you're planning a proposal in 2021, consider contacting a fine jewelry designer to bring your perfect vision to life.