Happy Monday everyone and how are you all? How was your weekend? I hope you had sunshine where you are and that you got to enjoy it. After a full on week of doing stuff last week, we took a more relaxed approach to this weekend, so spent the weekend tidying up the garden and doing a few odd jobs. We took Dexter out on Sunday and had some fun family time. This week is looking like another busy one and I am starting off with this gorgeous backyard wedding. Suzannah and Jeremy were married in New Holland, Ohio on 18th September 2020. They were lucky enough to get married at their families home, keeping the celebrations simple & intimate with a vintage twist. The whole day is super laid back and captured perfectly by Gabriella Sutherland Photography.
Gabriella tells us more about the day
Suzannah and Jeremy got married in their families back yard and included beautiful details like decorated in string lights, a red barn, different color ceremony chairs, and even an ice cream truck. They originally wanted to get married at a park, but having it in the families backyard allowed for so many more possibilities. I absolutely love all of the tiny details that this wedding had, and Jeremy and Suzanne were so fun to work with. My favourite aspects were a family tree planting during the ceremony (joining two families together), glistening lights hung on all of the trees, and lots of sunset photos (my personal favorite).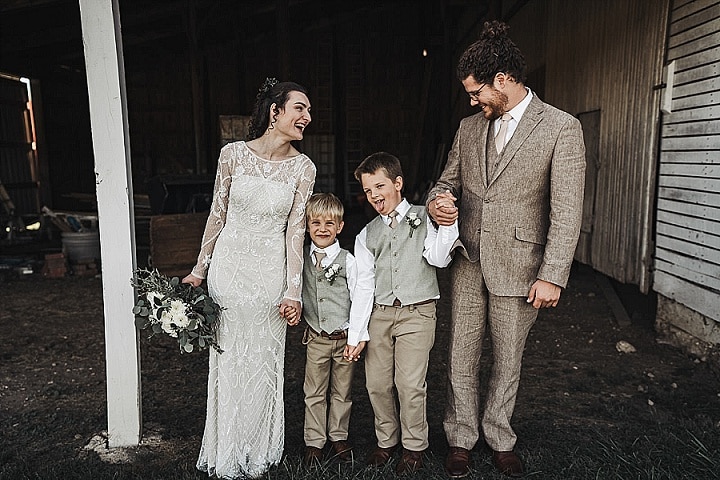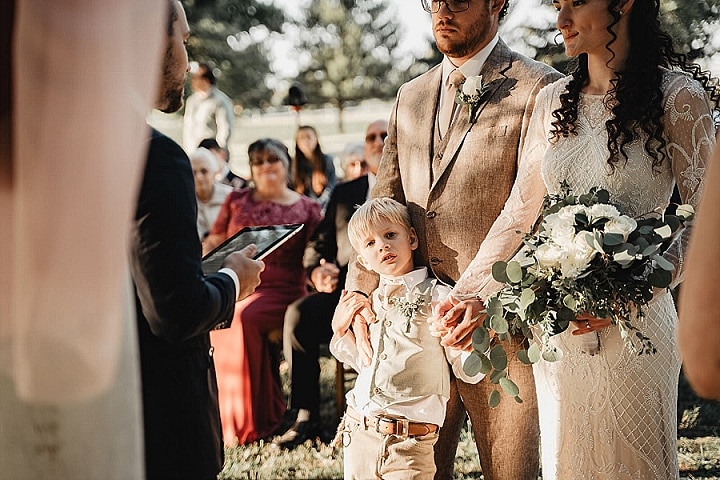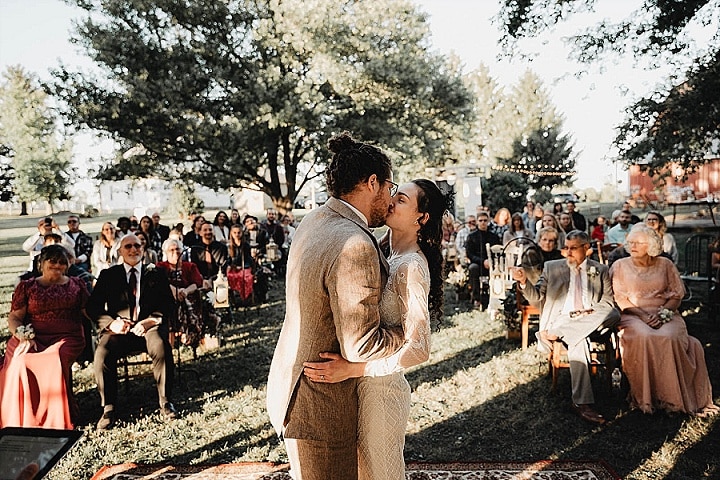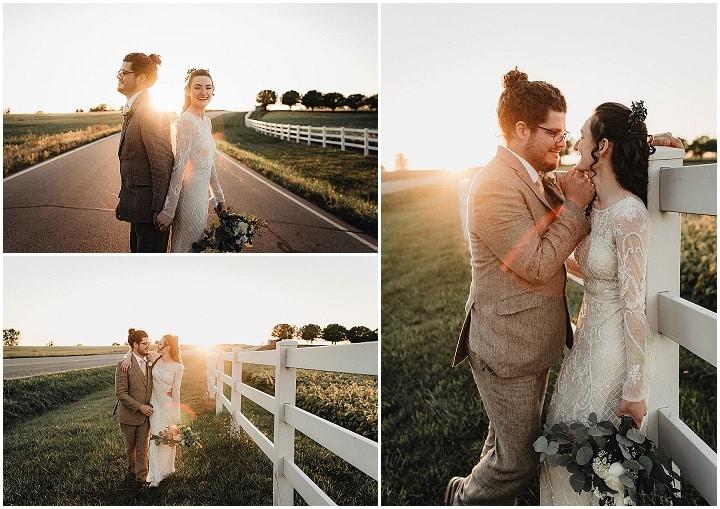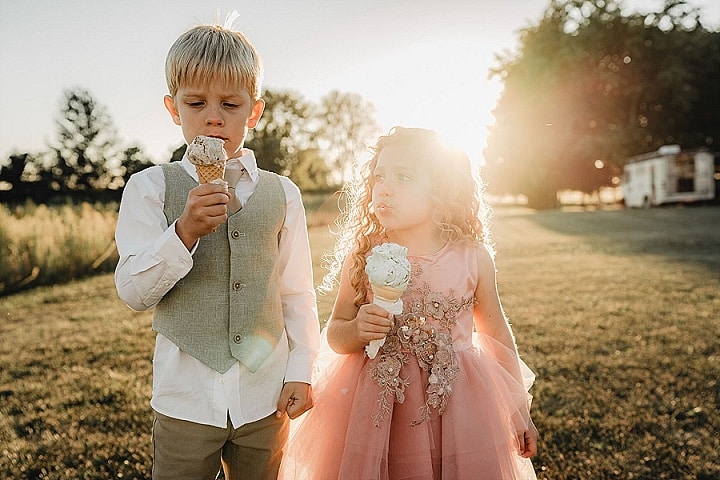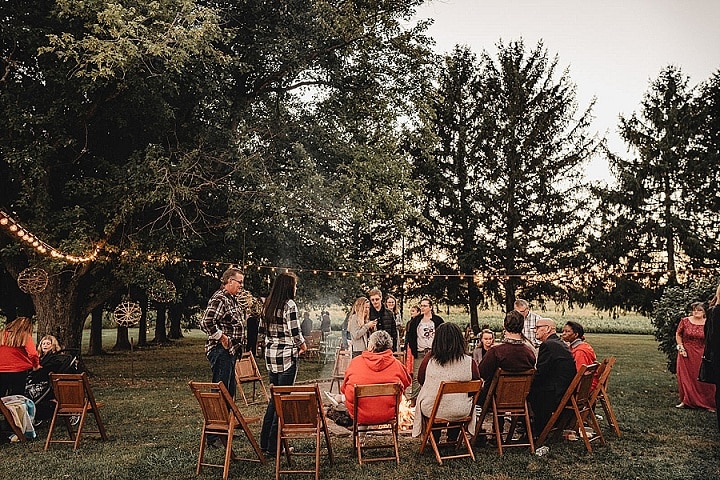 Supplier Shout Outs
For more information on Gabriella Sutherland Photography