Happy Monday everyone and how are you all? How was your last weekend in Lockdown? Mine was really busy, the Christmas jobs seem to have kicked in, so I am busy prepping and sourcing all the bits and bobs for Christmas day. We also put our Christmas tree up and the inside decorations, which is very exciting! Dexter went to stay with his Nana on Saturday night so we could get it done without any interruptions. The house now looks very Christmassy, I can't wait for Dexter to open his advent calendar tomorrow and start the elf on the shelf nonsense again!! So on with today's wedding and today it is the turn of Gemma and Ed who were married on 17th August 2019 at RHS Wisley in Surrey. The building is a giant greenhouse and a real stunner of a wedding venue. It's light, bright and is a real tropical delight! Perfect for this fun, modern wedding. Big thanks to Kirsty from This and That Photography for the fab photos.
Kirsty tells us more about the wedding
Gemma + Ed love all things quirky and tropical, so they wanted their wedding venue to reflect that. They also wanted a space that was light, bright and that had a real WOW factor. Together they decided to get married at RHS Wisley a place that is also incredibly special to them as Gemma's grandparents have spent a lot of time together over the years.
They had a very personal humanist ceremony at the Waterlily Pavillion, friends and family sung to 'You can hurry love' and after the I do's everyone enjoyed some bubbles out in the sunshine of the walled gardens.
I took Gemma and Ed off to explore the stunning gardens which have expanded hugely over the years to its current size of 97ha (240 acres) We started in the breathtaking cottage garden, famous for its stunning purple and white alliums and trained roses clambering up the arches and the breathtaking wisteria walk, it made the most beautiful backdrop for Gemma and Ed to have their photos taken.
We then headed to The Rock Garden, one of Wisley's oldest, and most magnificent, features for more portraits before heading over to the main attraction – The Glasshouse.
The huge cathedral-like Glasshouse covers the area of 10 tennis courts and is just simply AMAZING. Stepping inside you will feel as though you have been transported into another world. This tropical area is all about huge leaves, extravagant flowers feeling that dry rainforest-like heat. Its impressive waterfall adds to the subtropical feel but also helps to creates a magical atmosphere.
Gemma and Ed dressed the room fantastically. The tables were full of stunning floras by Flowers by LuLu which gave the glasshouse a beautiful pop of colour. They also set up a DIY bar, photobooth area and had an irresistible naked cake decorated with succulents that fitted in with the decor so well.
As the sun started to set speeches flowed and everyone was ready to party. The glasshouse transformed from a light and bright 'greenhouse' to a colourful lit up jungle. People danced, drank, ate cheese and danced the night away.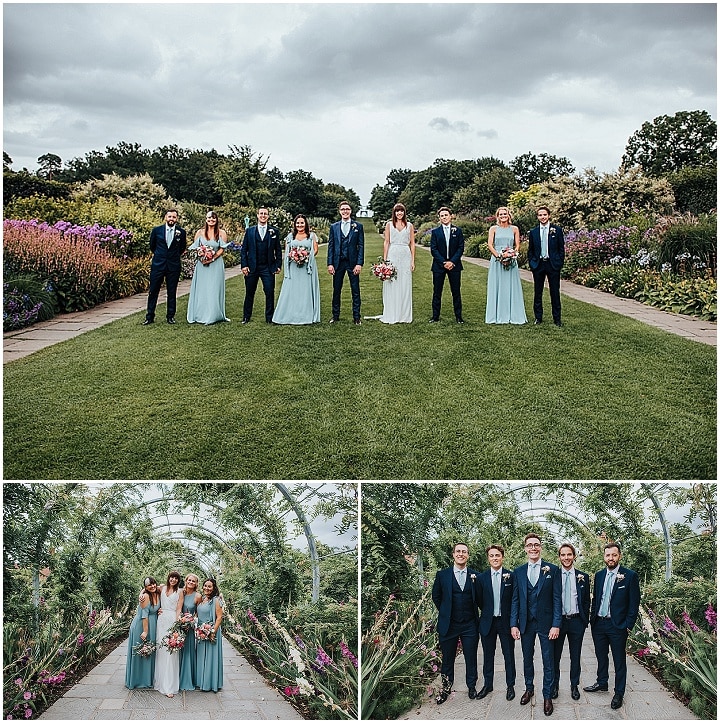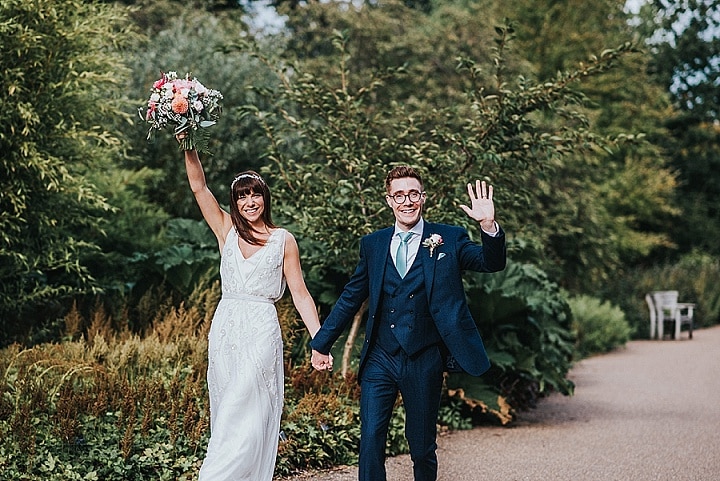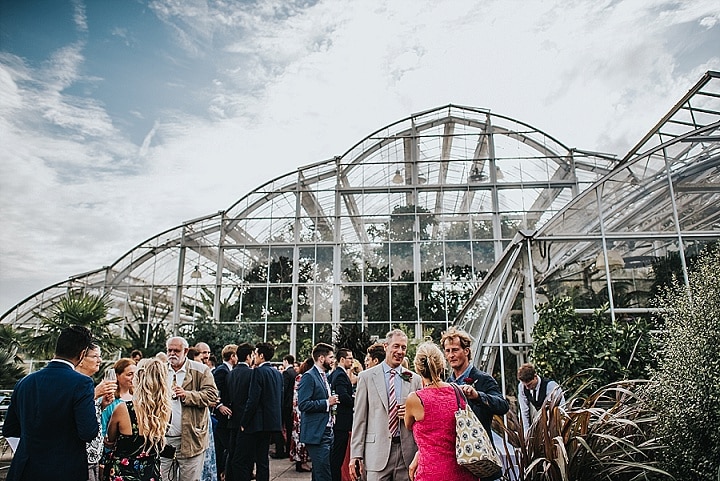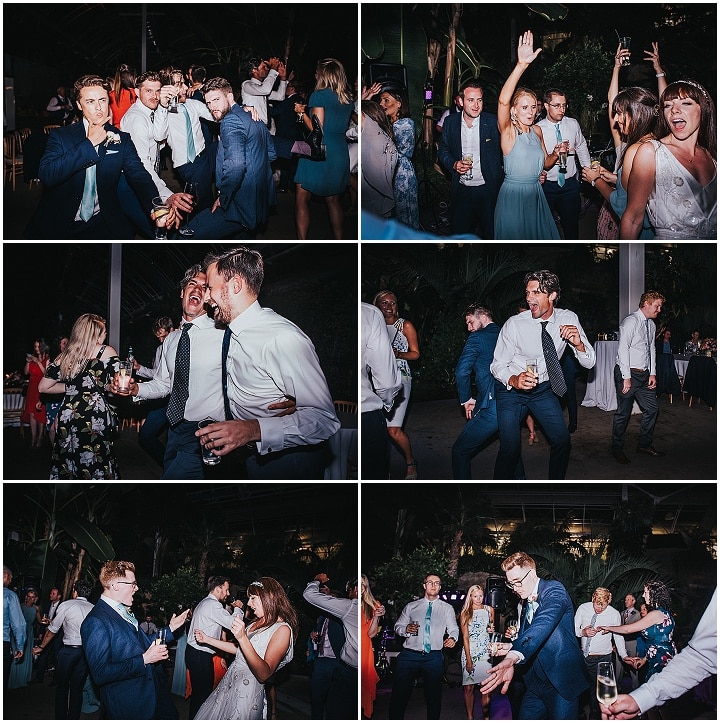 Supplier Shout Outs
FOR MORE INFORMATION ON KIRSTY'S WORK GO TO:
www.thisandthatphotography.co.uk / ki[email protected] / 07971630765 / FACEBOOK / INSTAGRAM /  PINTEREST