Happy Thursday everyone! How are you today? Yesterday and today may be quite a significant day for many of you. For some of you, your children will be going back to school, and for others you may be returning back to work after a few months of working from home or being on furlough. So good luck, things may seem different but we can all get through this! To help you along I have this super pretty and romantic Mallorca wedding to share with you. Victoria and Lukas love the island, so decided it was the perfect location for them. They chose a timeless and elegant colour scheme of white and green along with lots and lots of candles. The whole day is beautiful and has been captured perfectly by Mihoci Studios
A beautiful summer day with just the right amount of Majorcan wind! We wanted to keep the atmosphere simple but romantic, so our decor was white and green with many candles!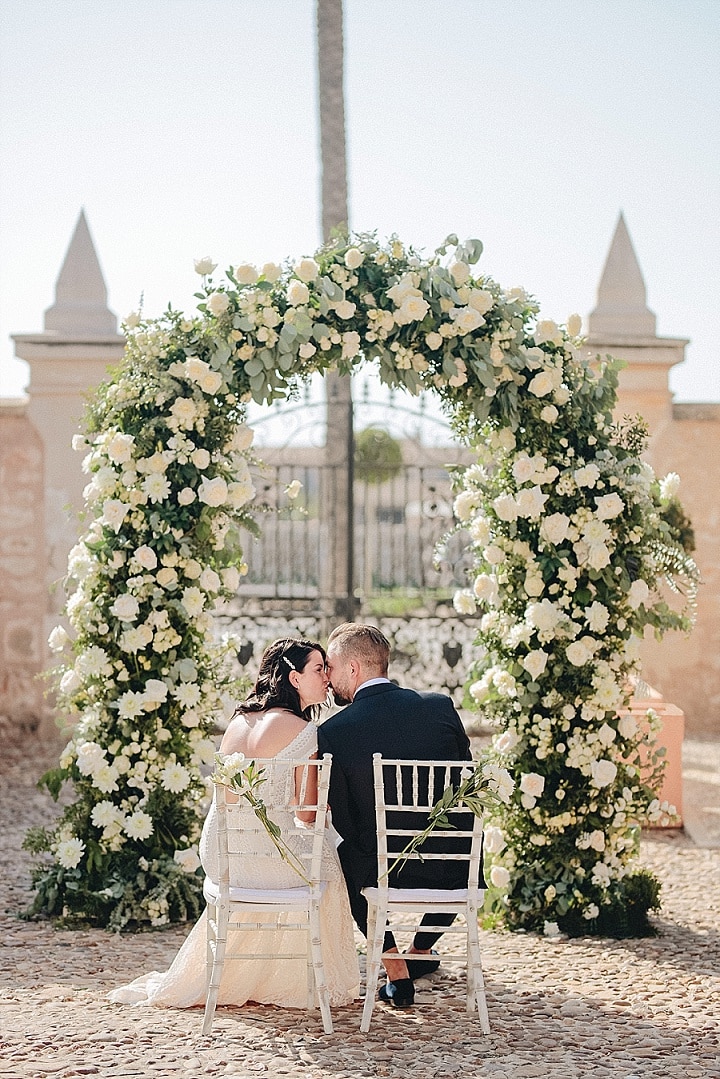 Victoria and Lukas were married on 14th June 2019 at Cal Reiet, Mallorca, Spain. 'We choose Mallorca for our wedding because in the past 7 years, we moved a lot. Which is why we have friends all over Germany and Austria. So we thought about a place where everyone can come easily. We also visited Mallorca three times for holidays and we really liked it! Our planner recommended Cal Reiet, and we visited a lot of locations, but Cal Reiet was my favourite! We had about 70 guests and it took around 13 months to plan.'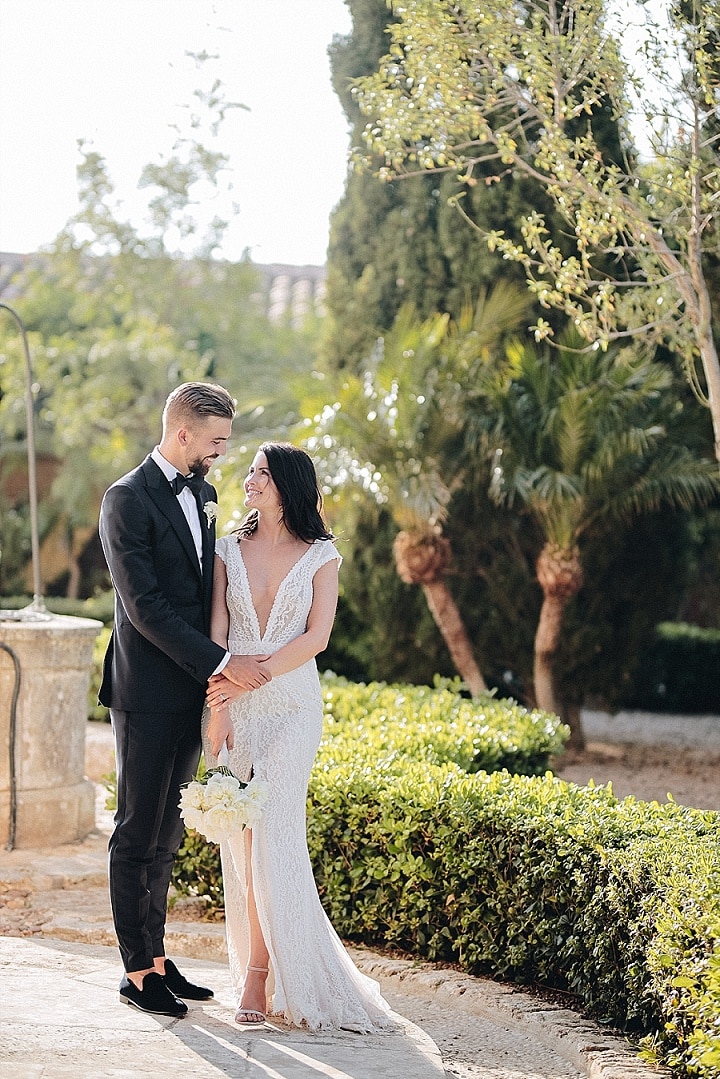 How they met 
We have been together for 7 years before we got engaged. We met in school and knew that we wanted to stay together and also have a family. I don't know where Lukas exactly decided to ask me but we engaged at home, just the two of us.. and our dog.
The proposal
One day I came home from work and when I opened the door, the living room was fully decorated with heart balloons and about 200 pictures of me and him! Then he asked me if I would like to marry him. Of course I said yes! After we had red wine and we cooked together! It was amazing!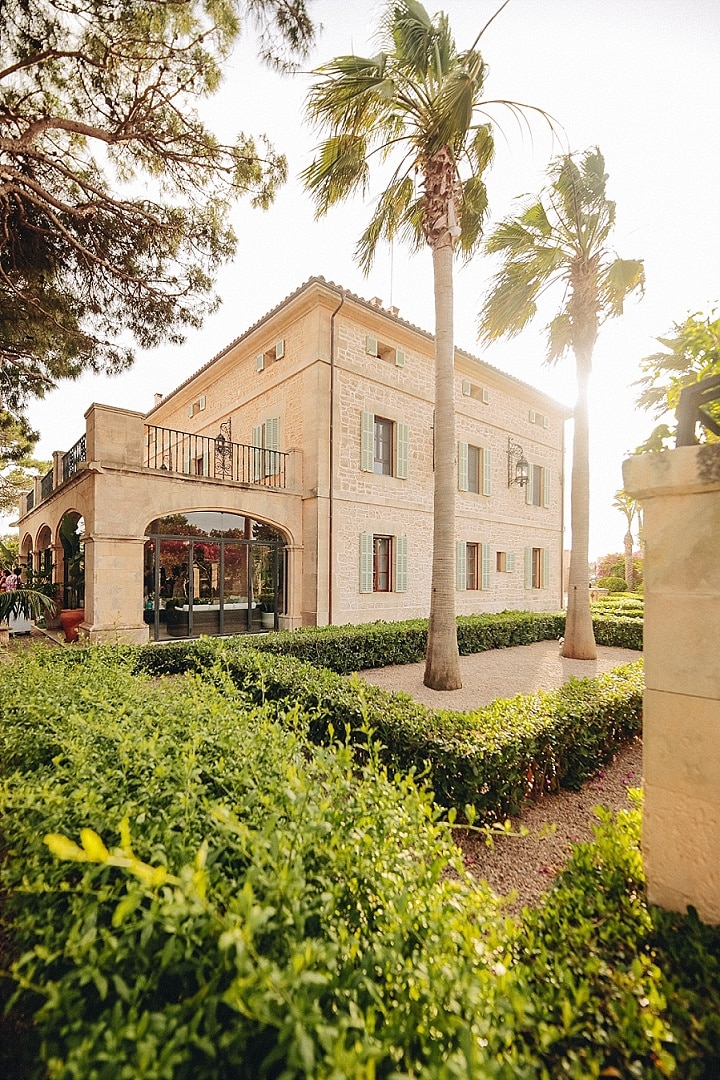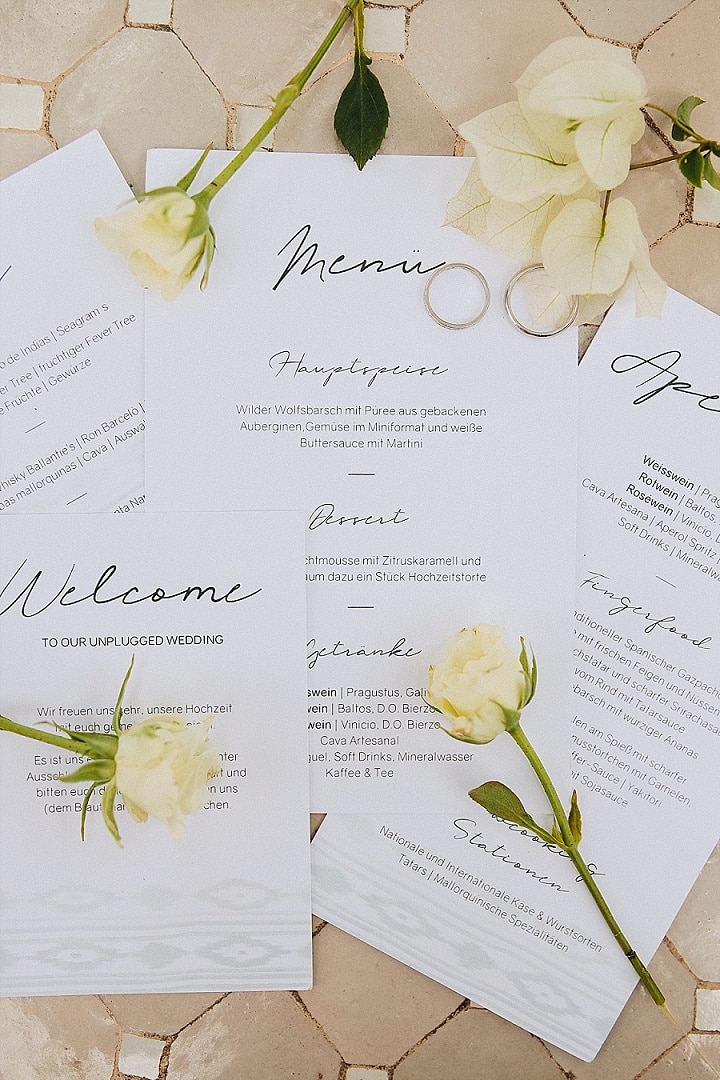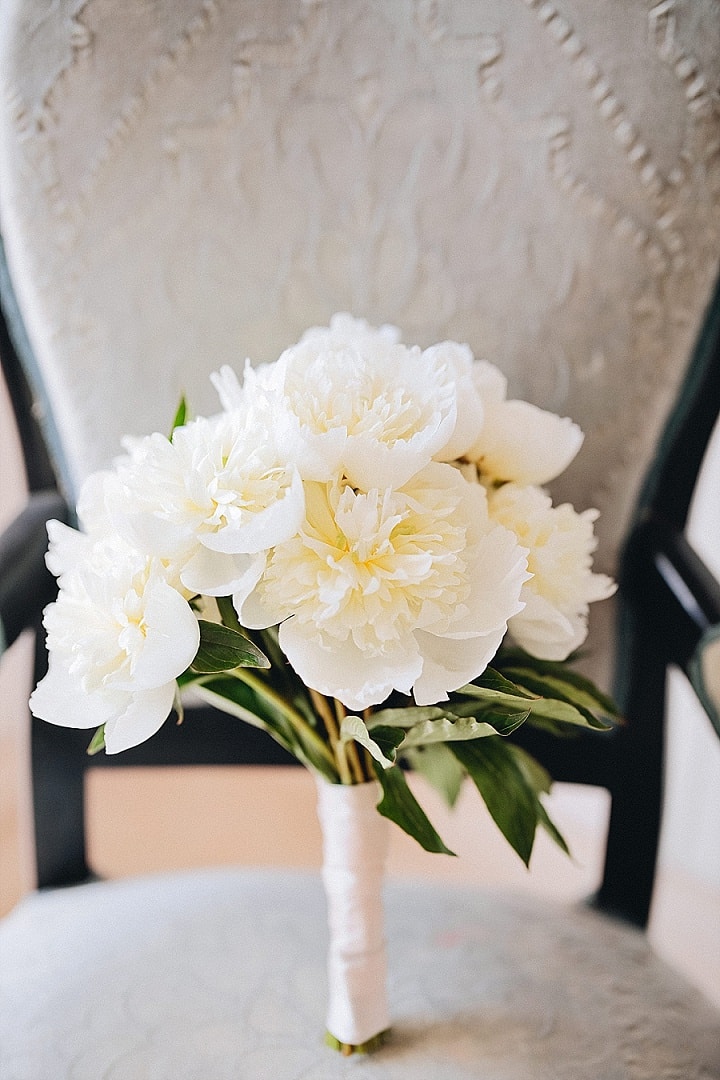 How did you allocate your budget?
Luckily we didn't have to economise. We didn't want to exaggerate, but we also said it's a once in a lifetime thing, so we will get whatever we want to.
How did you choose your photographer?
We had a wedding planner, Duška from Das Hochzeitswerk, and she suggested Ena and David from MihociStudios. I also knew them from two previous weddings I attended, and I was familiar with their work!
The dress 
My dress was by Emmy Mae, my shoes by Stuart Weitzman and earrings by Bucherer!
The suit and bridesmaids
The suit was from Ermenegildo Zegna. The dresses are from an online shop called LuLus.
Theme or colour scheme
When I started thinking about the look of our wedding, I thought about plain colours like white and beige for flowers, glass and silver for the table setting and of course a little bit of green because of the plants and flowers. I also used the typical majorcan pattern on our invitations and also on our napkins and some pillows in the location.
Flowers 
White roses and white peonies were the main attraction!
Decoration 
We had a lot of candles which made an amazing romantic atmosphere throughout the whole day. For the ceremony we had bags with our names on them, filled with cooling sprays and umbrellas. The centre piece for the ceremony was a big floral arch with white roses and peonies.
Food 
We ate traditional majorcan food, lots of cheese, Spanish prosciutto, majorcan bread with tomatos.
Wedding cake
We had a raw cakes! They were made of nuts and dates, with fresh cream topping. One with mango, one with strawberry and last one was blueberry cheesecake!
Entertainment
We had an amazing band Oh La La which played music during our ceremony and had escorted us to the pool part where live cooking stations were waiting for us!
Who supplied the stationery?
Our great planner, Das Hochzeitswerk.
Where did you go on your honeymoon?
We went to South Africa, first on a Safari then we had some days in Cape Town.
Special moments 
A very special moment of our wedding was the ceremony. We had a lovely speaker, Toni, he did the ceremony in German but with Spanish accent which was so lovely and he made the ceremony really special for us. Another thing was a little surprise my friends prepared for me. They made a choreography to all of our favourite songs in the past!
Advice for other couples
My advice for future brides and grooms is to not stress yourself to speak to everyone that is invited, because it was one thing that really stressed me out. Just focus on you and your husband and try to enjoy the day as much as possible.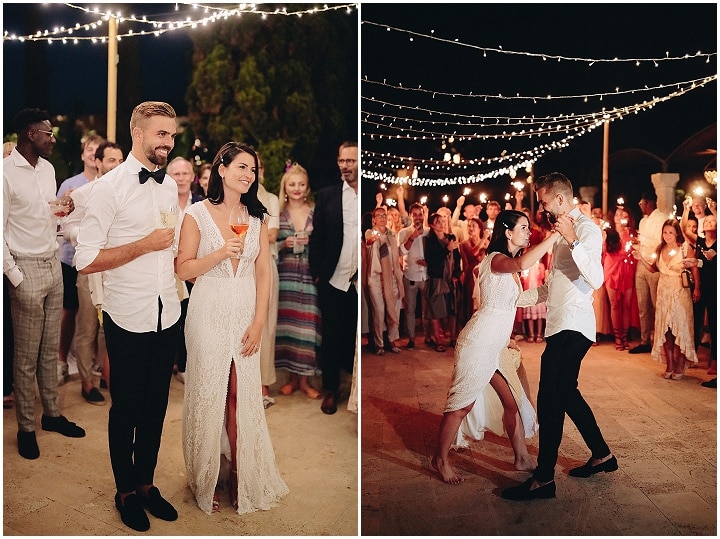 Supplier Shout Outs
For more information on Mihoci Studios
www.mihoci.com/2020 / www.mihoci.com/2020/blog1 / [email protected] / +385 99 411 6693 (Nikolina) / FACEBOOK / INSTAGRAM / VIMEO / PINTEREST
Our style of work is a mixture of a documentary and artistic approach. In our shooting style we give emphasis on authentic moments and emotions in an authentic setting, and at the same time we attach major importance to composition and aesthetics.
It's extremely important to us that you are portrayed exactly as you are like an individual, but in the most beautiful way!
We are based in Zagreb, Croatia, but we captured weddings in more than 35 countries in the world, and still do!