If Tuesday afternoon has got you wishing that summer wasn't nearly over then I have a real treat for you. As you know I LOVE a bit of colour when it comes to weddings. For years now we have seen a sea of white and green, mixed with natural elements, which I do love but I am delighted that colour has made an appearance again. This shoot was submitted to me by Coastal Tents Ltd who along with a fantastic team of first class wedding suppliers have created a stunning Mexican Fiesta styled shoot. The shoot took place in April last year at Charisworth Farm, Blandford, Dorset. It is filled with colour, vibrancy and the most amazing flowers and decoration. A sure fire way to add some cheer to this Tuesday afternoon.
Viva La Mexico! A celebration of the energy, colour and texture from the heart of Mexico.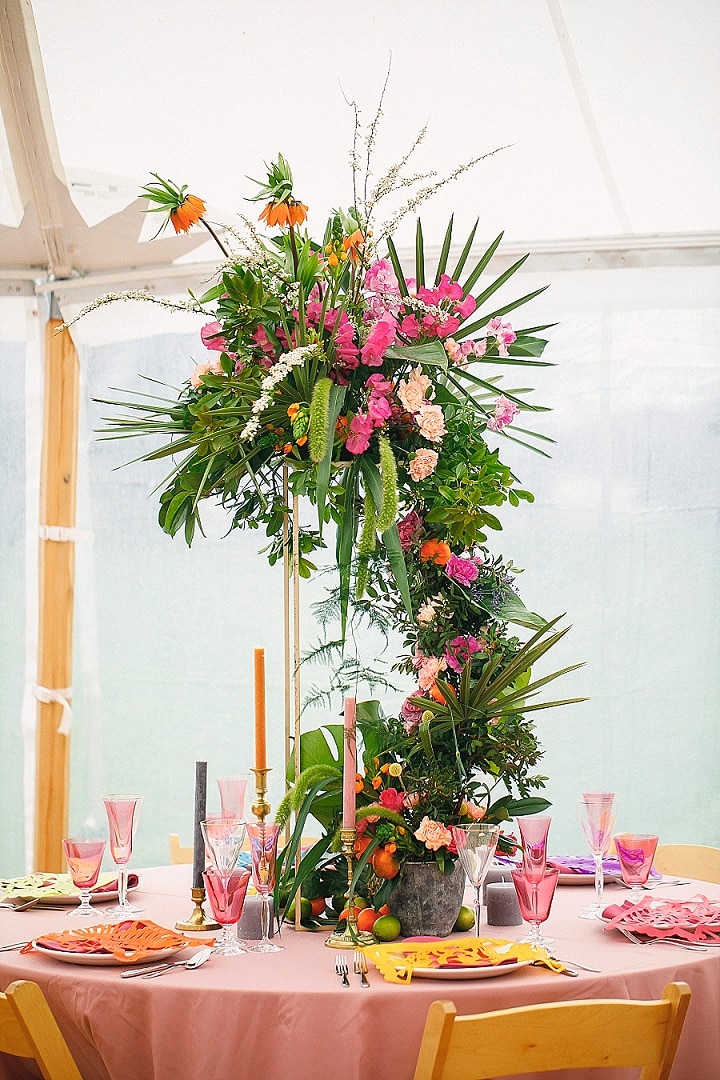 This shoot was inspired firstly by Rosie and Emma's want to do something colourful and different from what they normally get to create. It started as an ombre colour exploration in the planning but when Sally from, From Sally with Love showed us her Mexican Ottomi range of stationary it had to change to celebrate the colour and vibrancy of this incredible Mexican culture, it also felt right to create a fiesta feel in the sail cloth which is such a wonderful blank canvas.
Colour was the main inspiration behind this shoot but looking at the colours used in the Ottomi fabrics, in Mexican culture and in the plants and flowers we could use to create the look. We really wanted to show how the Sailcloth tent can lend itself to different looks and how joyous colour can be! It was also an opportunity for us to be creative in a way we don't often get to be.
The suppliers who made the shoot possible
[jprel]