Today I am taking you on an escape away from the rubbish July weather into the California desert with this Boho inspired styled shoot. The shoot took place at Apple Valley, in California last November. It was the brain child of Lori Phillips Photography and an amazing team of wedding suppliers. Everything about this shoot is filled with Boho goodness. From the sun kissed colour scheme of oranges and yellows, to the beautiful flower arrangements. The bell tent gives an intimate area full of luxury and opulence, while the flowered ceremony backdrop gives us a romantic backdrop to the perfect ceremony area. This shoot is just bursting with laid back vibes, gorgeous macrame dream catchers and the most stunning decoration. Perfect for any couple looking for an intimate wedding location with the most breathtaking backdrop.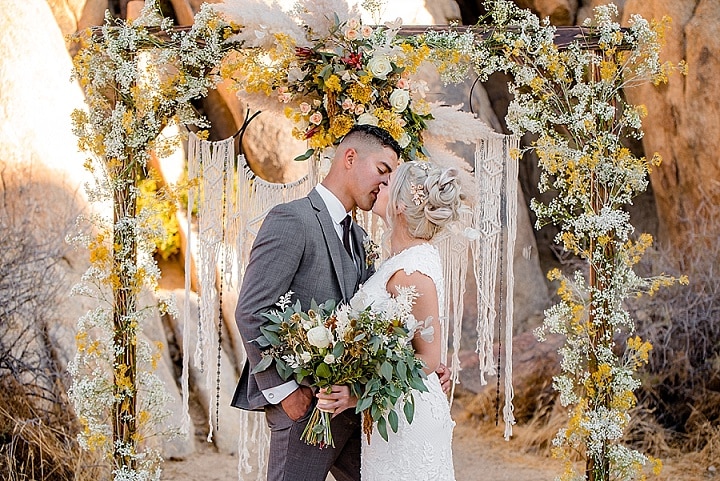 Lori Phillips Photography tells us more about the shoot
Discovering gold in the middle of nowhere! That was my first thought as I approached the long driveway up the road to Horsemen's Center Park, in Apple Valley, CA. And as you draw closer to the otherworldly rock formations, you'll find an area known as Pride Rock. It is a naturally-formed amphitheater of rocky foot trails, and that is where the magic happened. Macrame dream catchers floated among the beautiful florals of golden yellows, oranges, and white blooms, atop the altar, providing peek-a-boo glimpses of the surrounding rock formations. And the blooms completed the decked out tablescape, in a perfect boho desert setting that was NOT Joshua Tree. Geodes and antique trinkets complimented the invitation suite, with hand-made macrame decorated cookie favors to top of the display. The cake was also in step with the natural desert theme, with a geode design. The cake was conveniently placed just outside the luxurious canvass boho tent, where you could grab any of the available pillows and cuddle up on the comfy cushions or lounge on the carpet tapestries. The sweetheart table was overflowing with rustic stemware, inviting you to quench your thirst, since it is the desert afterall. And if you were still thirsty, you could always head on over to the bar for some unique, seasonal concoctions. While there, I couldn't miss the opportunity to take several photos of the bridal couples in that glorious desert sunset.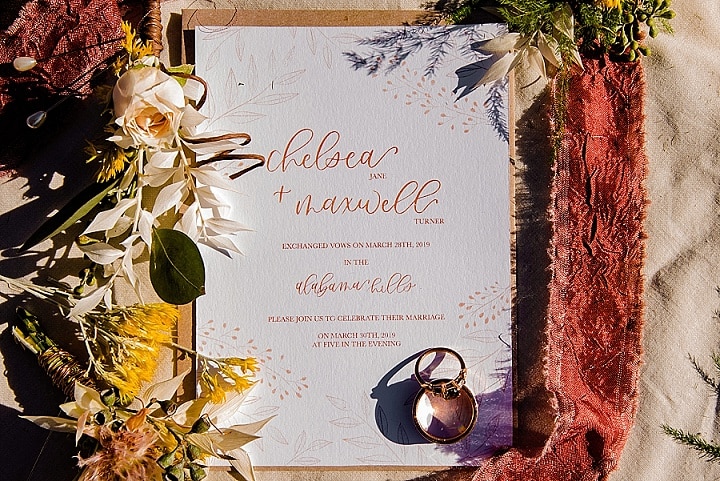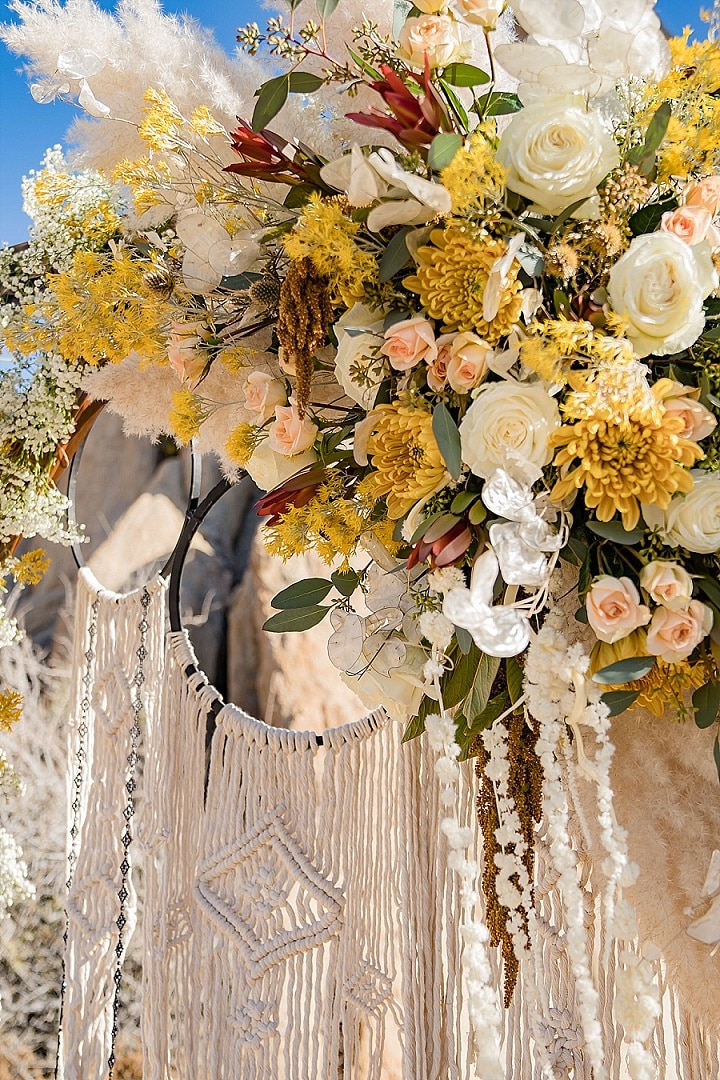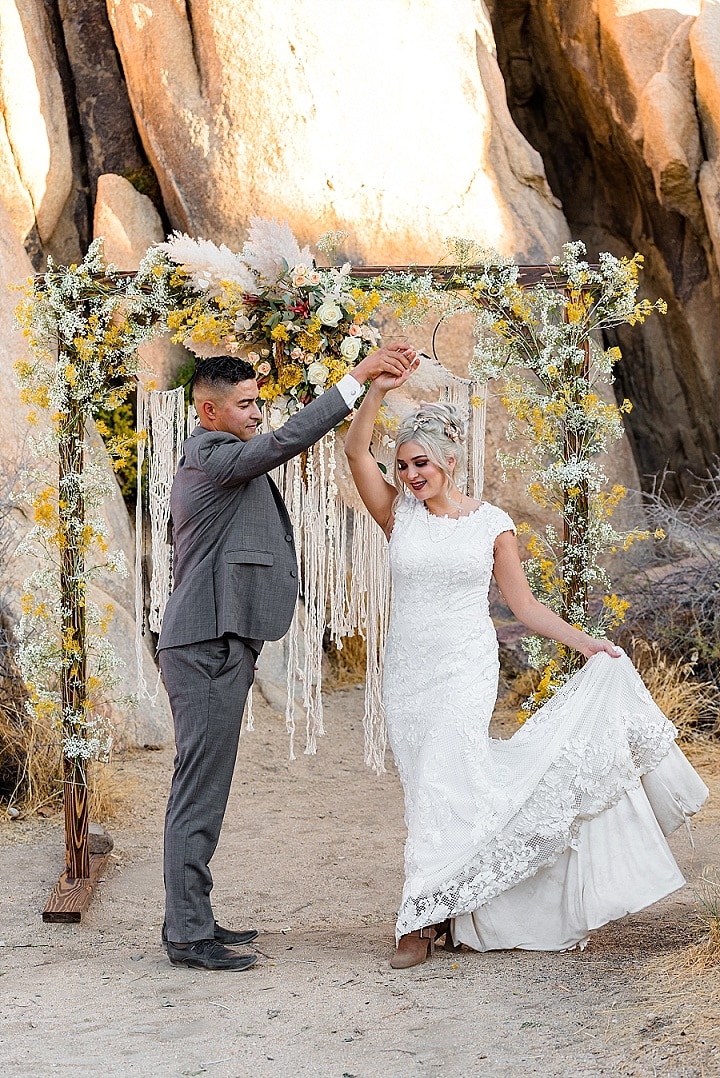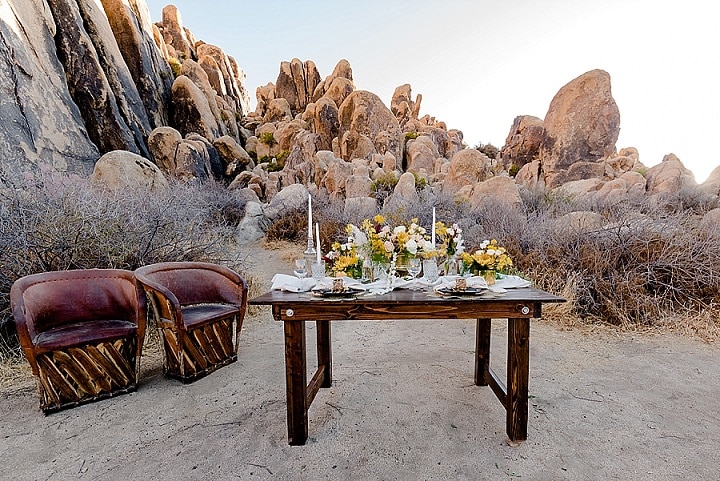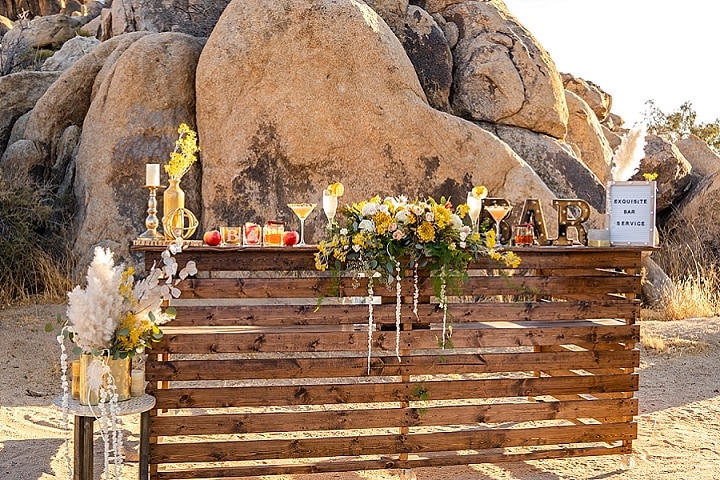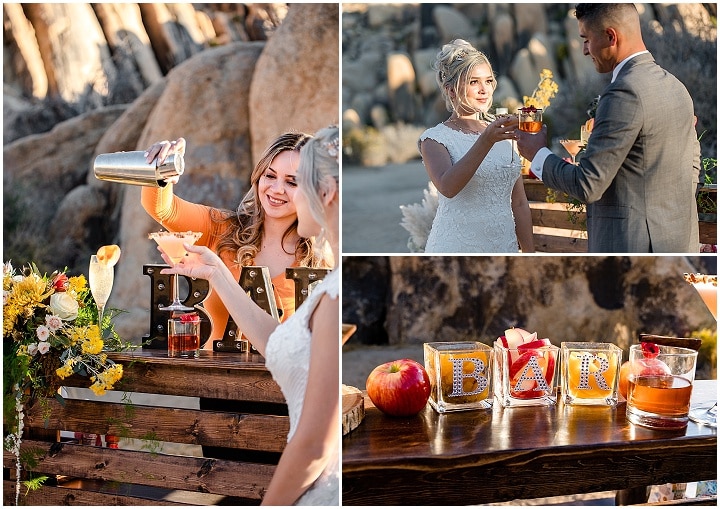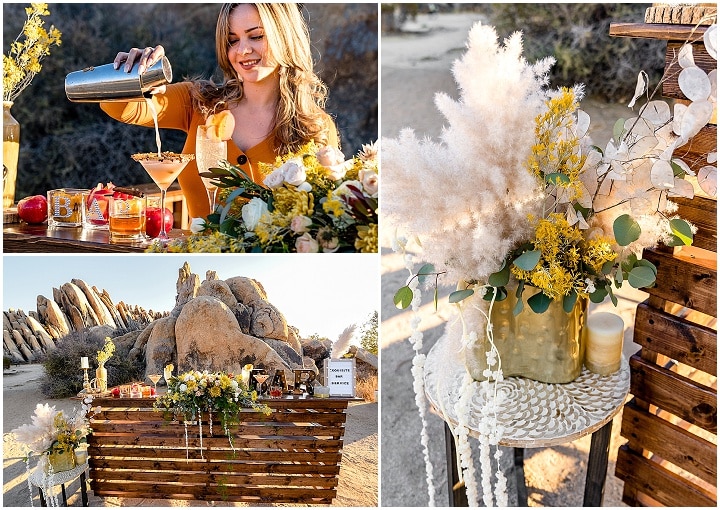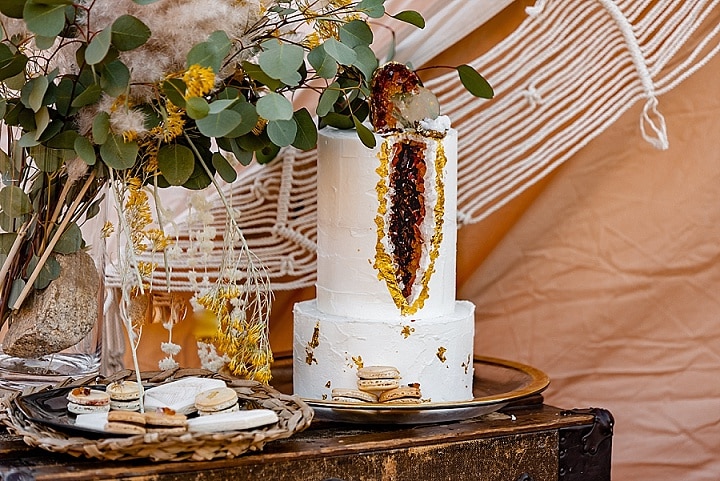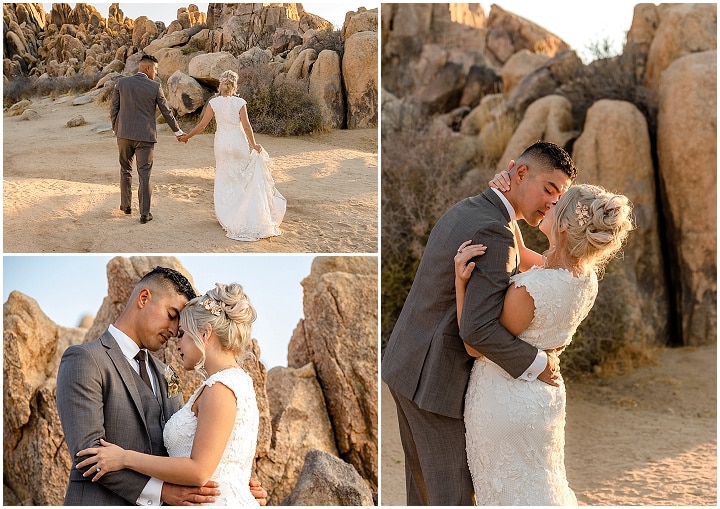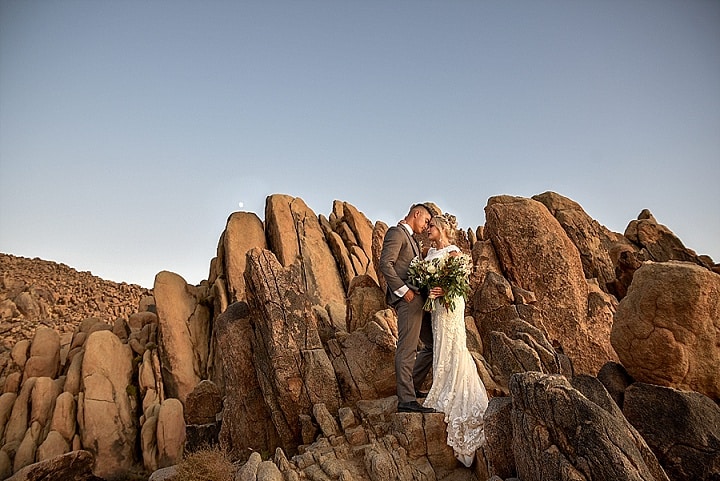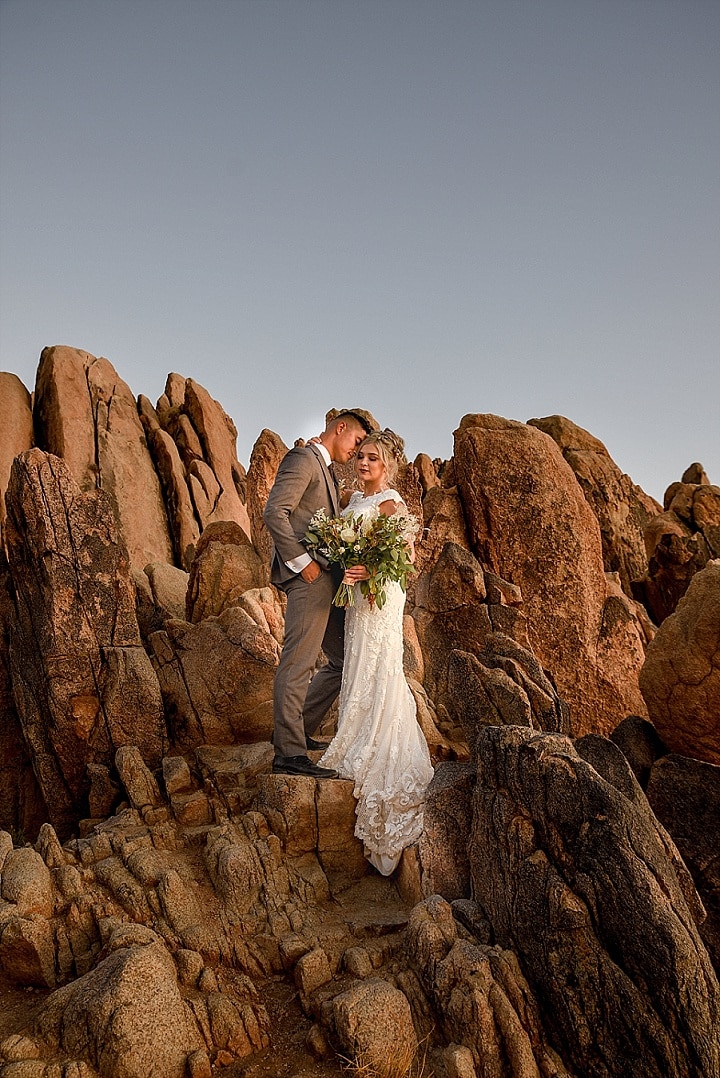 Supplier Shout Outs
[jprel]