This afternoon is all about colour with this Mexican vibes styled shoot. This folk inspired wedding shoot is filled to the brim with authentic Mexican decoration and flowers bursting with colour. The shoot took place 26th April 2019 In a private house, near Bordeaux and has been sent to me by Event Planner Oui Mon Chou.They put together a team of talented wedding suppliers to inject some colour and Mexican passion into the wedding world. In a sea of greenery and natural looking wedding decoration, this shoot is a refreshing change. I do love a bit of colour at a wedding and this Mexican vibes shoot is just what we all need.
Mexican's vibes is a folk inspiration-wedding shoot, with a traditional Mexican look. This Shoot is our interpretation of a colourful wedding included the Boho trend and French creator arts and crafts.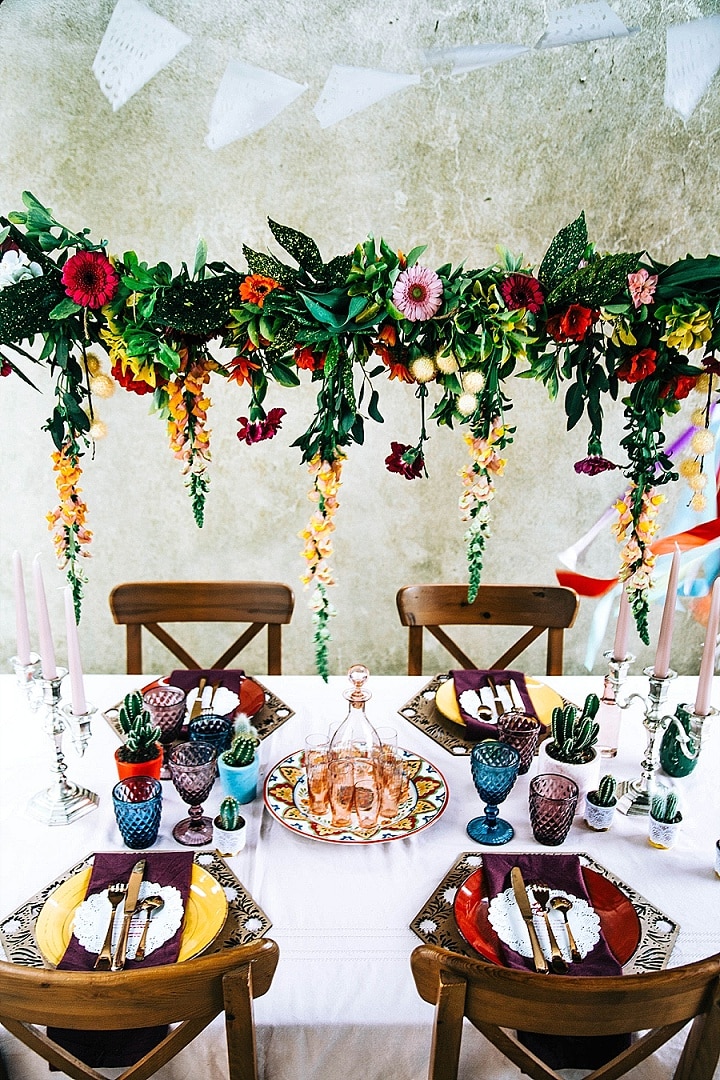 Beatrice from Oui Mon Chou tells us more about the shoot
We build the project in collaboration with Albane de Marnhac, the photographer. The perspective to work together and to gather her artistic sensitivity with our sense of design and our ability to create this shoot from scratch were deciding factors.
While 'Oui Mon Chou' team had prepared a large set a folk and colourful moodbards, Albane had just came back from a magical trip to Mexico. She just fell in love with the natural beauty of the land, the cultural richness, the fabulous colours and the gentleness of the Mexican people. She gave us the opportunity to explore another way and to make our project so atypical.
We expected to create a joyful and dynamic shooting, inspired by the sun and the colours of Mexico. Above all, we were determined to make it authentic, spontaneous and full of love and affection. That is the reason why we chose a real family, composed of a couple and their two children, as models.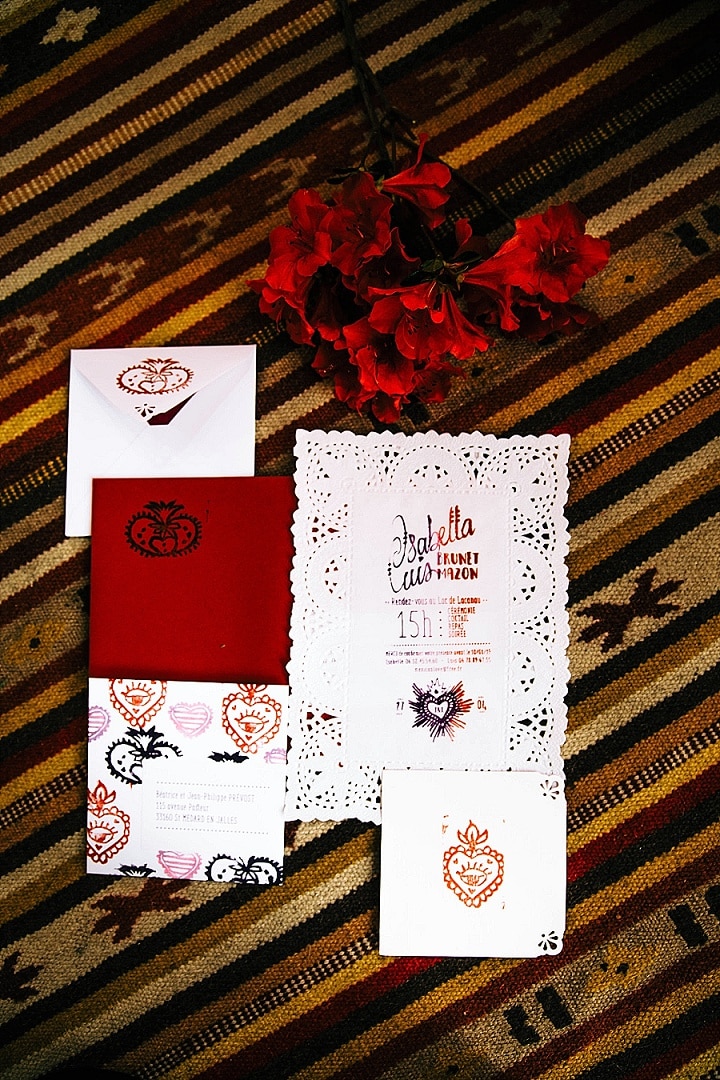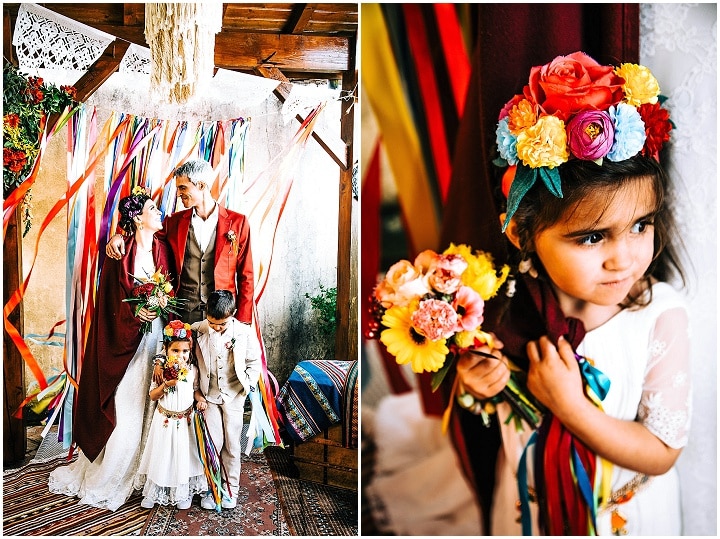 The suppliers who made the shoot possible