Happy Tuesday everyone, I hope you are doing well this fine sunny day? How is the weather where you are? It's lovely and sunny here in Sheffield and looks like it is set to get hotter and hotter as the week progresses. The paddling pool is being filled as we speak ready for when Dexter gets back from school. Today I have the most gorgeous Moroccan Inspired Styled shoot, filled with warm tones, soft lines, vintage decoration and a beautiful Bohemian edge. The shoot took place in Chattanooga a city in southeastern Tennessee on 24th March this year, and was put together by Sarah Larae Photography and a team of expert suppliers. The whole shoot is so romantic and dreamy, I know you are going to love it.
Sarah the Photographer tells us more
This shoot was inspired by Morocco and and warm bohemian vibe. We brought in a ton of vintage pieces and created a truly unique low-table setup with candlelight, goblets, pillows, and romance. This was brought together by some amazing vendors that specialize in unique and vintage weddings. We were also able to highlight the setup in both the day and night to inspire brides to think about how their wedding will look in both scenarios.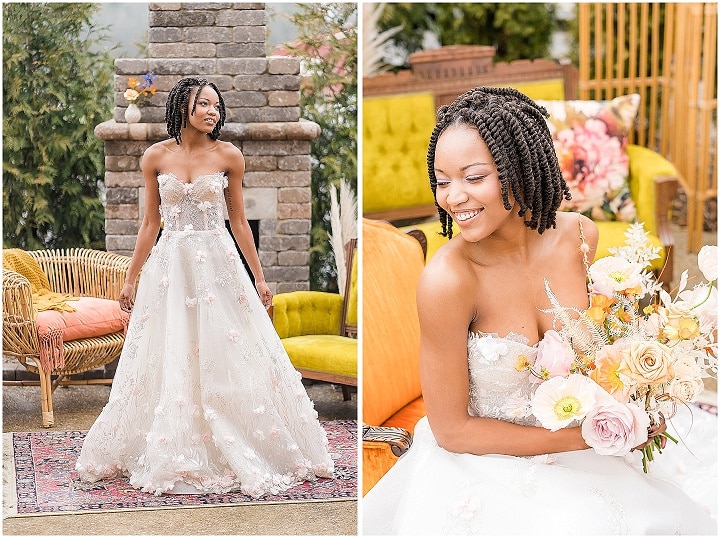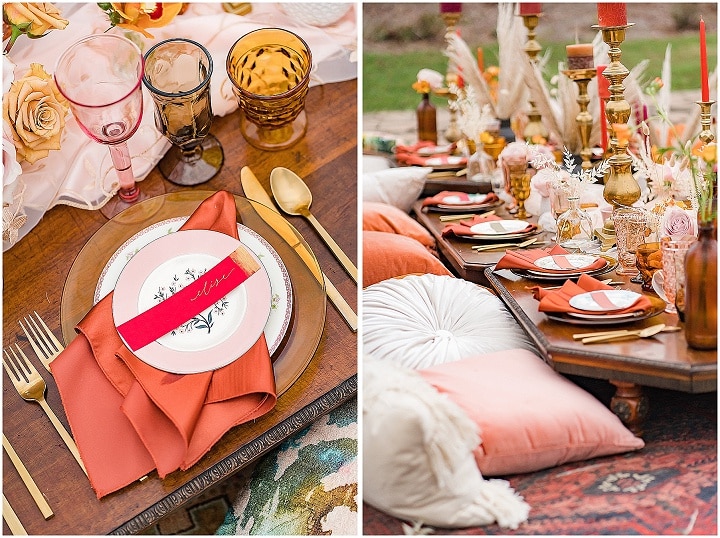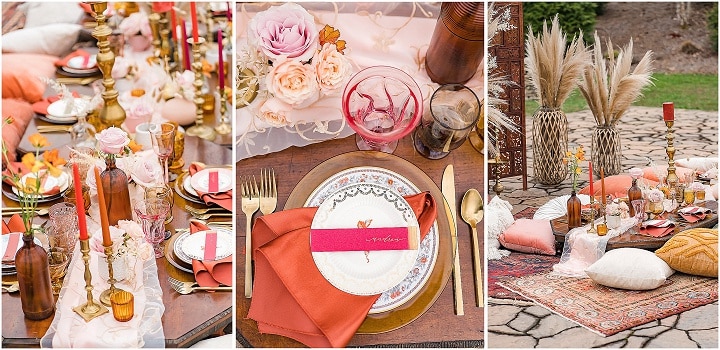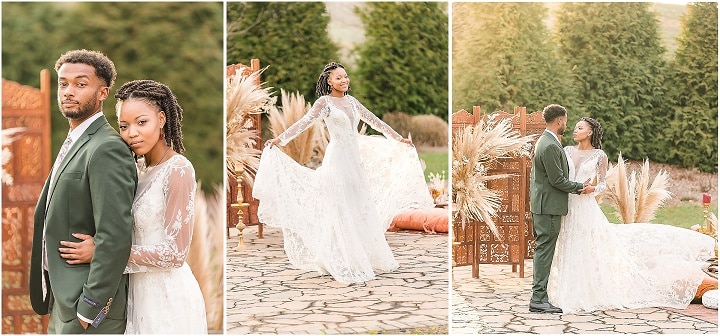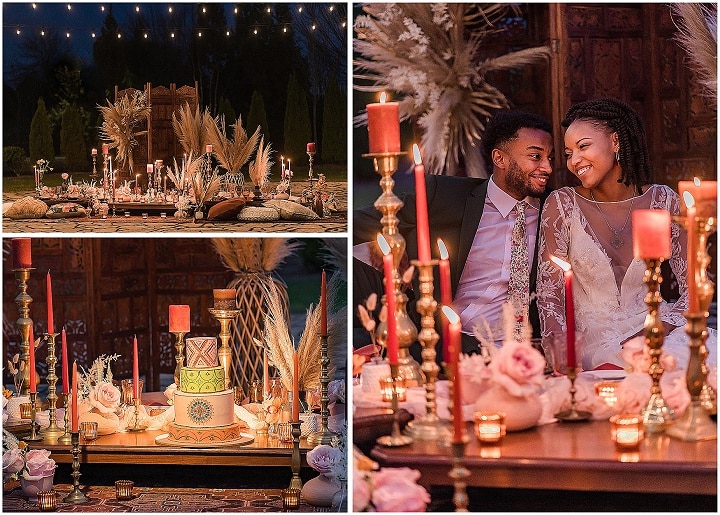 The suppliers who made the shoot possible