The Boho Wedding Directory is a hand-picked list of all awesome wedding suppliers in the business, ready to help you plan your Boho wedding. The Directory is located in the main menu bar at the top of each page and is super easy to use. It is split up into suppliers and regions making it easy for you to find the perfect Boho supplier for your wedding.
To make sure you don't miss any of the wonderful suppliers that have been added to the directory, each week I showcase the suppliers that have joined in a mini update. This weeks new suppliers added to the directory are:
Drinks & Catering: Daisy Duke Bar & Catering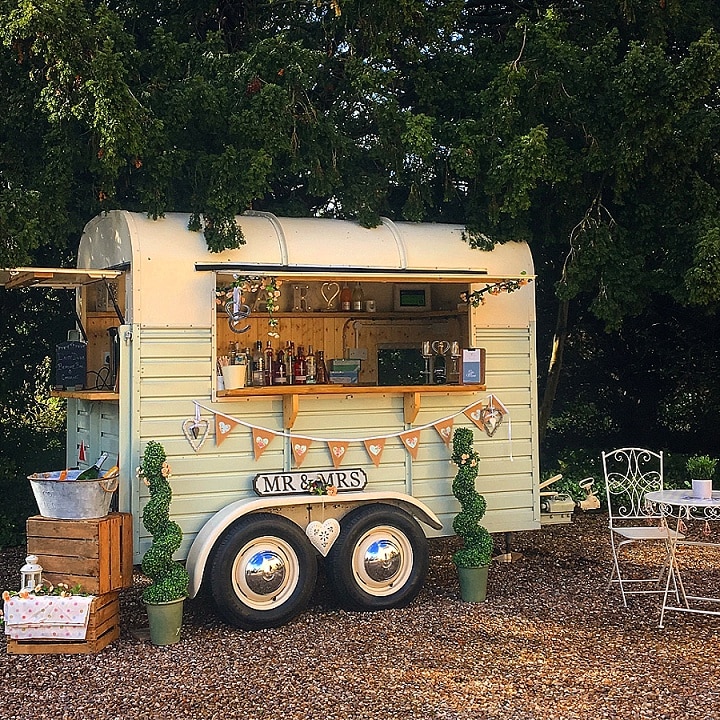 We are a family run business with years of experience in the Catering and retail sector
We offer 2 packages we offer a bar which serve delicious cocktails and premium beers ciders wine, but can also offer barista coffee's and tea. Our catering package we offer Jacket potatoes tasty paninis. We can cater for vegan vegetarians too. We also offer delicious breakfast options too including freshly baked pastries breakfast baps juices etc.
More information: www.boho-weddings.com/daisy-duke-bar-catering
Photography: The Wanderer
UK & Europe Photographer for Badass & Free-Spirited Lovers. I enjoy taking pictures in adventurous and reckless locations and capture madly in love couples. For bohemian, cool and modern lovers. I'm an alternative wedding photographer working non-traditionally, choosing to shoot mainly in a raw/honest style and capture real moments.
More Information: www.boho-weddings.com/the-wanderer
Ceremonies: Fab Ceremonies
Fab Ceremonies is about making your big day as fabulous as possible. You will want all of your guests to see you make lifelong commitments and promises to each other. So, let's do that in Fab Style with a tailor-made, unique ceremony that just screams out your love, your style, your way!
More Information: www.boho-weddings.com/fab-ceremonies
Photography: Blush and Pose Photography
Blush and Pose Photography is a husband and wife wedding photography team based in the North West of England. We pride ourselves in providing modern and fresh images at an affordable price. We also hire out premium photo booths throughout the North West.
More Information: www.boho-weddings.com/blush-and-pose-photography
Film Makers: JST MARRIED WEDDING FILMS
Natural Storytelling Wedding Videography based in Scotland. Tracy and I (hubby + wife team) film your wedding naturally with an artistic impression to produce a cinematic film of your wedding day. We also love capture those candid moments, laughter, cuddles the real stuff!
More Information: www.boho-weddings.com/jst-married-wedding-films
Venue: Plas Dinam Country House
With a rich and wonderful history, we are thrilled to invite you to our rural escape in Wales, sharing the charm, character, and warmth that Plas Dinam has to offer. Plas Dinam is about happy and relaxed weekend weddings with onsite accommodation, our Old Stables party "barn" and lots of flexibility.
More information: www.boho-weddings.com/plas-dinam
Jewellery: Estate Diamond Jewelry
Estate Diamond Jewelry is an antique jewelry boutique that curates fine jewelry from the Victorian Era, Edwardian Era, Art Deco Era and Edwardian Era. Collection available online and ships worldwide.
More information: www.boho-weddings.com/estate-diamond-jewelry
Drinks: China Grey
Hunter, beautiful inside & out, a versatile bar that has many faces & suits all event types. Regularly featured in wedding magazines, extravagant, luxuriously finished, the WOW factor comes as standard. Deserving of our strap line "The Thoroughbred in the Crowd". Available to hire, cash bar, packages, dry hire & cocktail delivery service.
More Information: www.boho-weddings.com/china-grey
IF YOU ARE INTERESTED IN GETTING YOURSELF ADDED ON TO THE 'BOHO WEDDING DIRECTORY' EMAIL ME AT 

[email protected]

 FOR AN APPLICATION FORM.
HAVE A FABULOUS WEEKEND  
BIG BOHO LOVE
KELLY XX
[jprel]