Wedding entertainment – have you booked yours yet? If not, then today's post will be of interest to you. There are so many wedding bands out there and a variety of different wedding entertainment, but choosing which one is the right one for your wedding can sometimes feel like a minefield! Today I have invited Jon Stephens from Seventh Second Entertainment onto the blog to talk about what he does. Choosing a wedding band with Seventh Second means you get to talk to real entertainers, not sales people, who will talk you through your options and give you their first hand experience. Jon has been kind enough to answer some questions for us, so read on to find out how Seventh Second can help you find your perfect wedding band.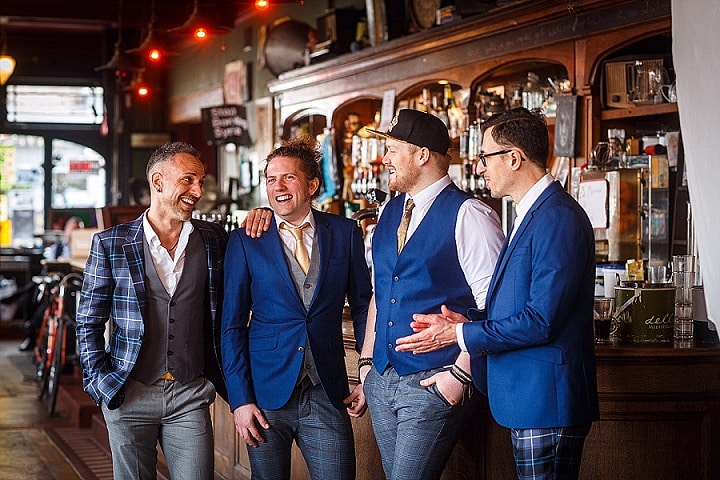 Run by professional musicians for 15 years, Seventh Second has been trusted by thousands of bride and grooms and party animals for years so make your wedding or event truly special with our bespoke party acts, corporate entertainment and live wedding bands for hire UK wide.
When you speak to us, you speak to the band you are looking to hire so we don't have to bother with salespeople, commission or profit driven targets. We just want to give you awesome live music at a price that can't be beaten. Chat to us today so we can create the perfect live entertainment for you. It's time to celebrate with Seventh Second.
What made you start your business?
We're a group of friends who studied music together in London and after graduating, we decided that we wanted to continue performing together. Putting together function bands and more specifically wedding bands was a great way to do this. As these bands grew and we found we loved what we were doing, the instinctive move was to create a website and business.
When did you start?
We founded the company back in 2005.
Where are you based and what sort of geographical area do you cover? 
We're based in London but a lot of us have since moved out of London. Some of us are now based in Birmingham and Yorkshire for example but it works well as we perform at weddings all over the UK and abroad.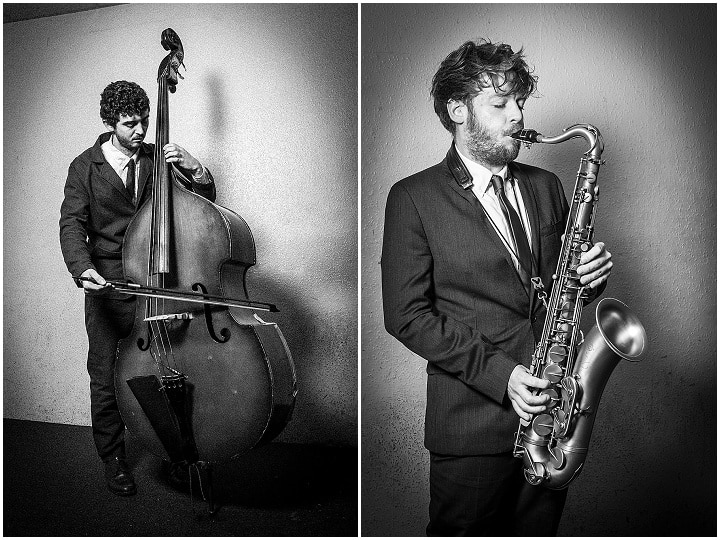 What were you doing before?
Before running the website, we were all students at the BIMM music college in London. It's a fantastic college and brought us all together as firm friends and fellow musicians.
How would you describe your style?
We take our job very seriously, but weddings are some of the most joyful and exciting occasions around so we like to keep things relaxed, fun but professional.
What is your biggest achievement so far?
I think putting together our website and being able to entertain couples and their guest's week in week out for years is not only a very privileged position to be in but also a great achievement. It's been very hard work but well worth it! We're very proud of our bands, all the great feedback we get, our website and our unique approach.
What makes you different to your competitors?
We've always thought it important when booking a live band online that you get to speak to the band themselves every step of the way. We noticed that almost all websites out there didn't offer this, so we decided to work hard and create a company and website run and managed by the musicians you see on the website. When you speak to us, you speak to the musicians in the bands you are looking at booking. It means we can offer unrivalled expertise, truly honest advice and very competitive rates as we don't need to charge commission or ask for large deposits.
What do you enjoy most about your job?
Weddings! My colleagues and I love performing live and weddings are some of the most intimate and exciting live shows around. A different venue every week with new, excited people ready to have fun and dance. It's brilliant and very humbling when you see you've made a difference to someone's special day.
What sort of couple do you think you attract?
We attract all sorts of couples, young and mature but we do find that most of them are very excited and keen to really get involved with us and book a band that's going to help them have some serious fun and create some wonderful memories on their wedding day.
What would be your ideal wedding to work on? 
We're not fussy. We just want to arrive at a wedding that everyone, especially the couple are really enjoying. We love it when we can feel how excited they all are about seeing some live entertainment. From a geeky point of view, a venue with fantastic acoustics and a great stage and dancefloor is always a bonus.
Can you give me some information on your pricing structure?
Well, we don't charge commission and our deposits are very small compared to other sites. Our wedding bands can range in price from £600 for a 3 piece right up to £8000 for 13 piece! We also design bespoke wedding bands, so our pricing can vary according to couples' budgets. We will always try and fit into couples' budgets and design the kind of band they want.
What is your ideal way to spend a day off?
My weekends are usually very busy with weddings and other gigs so if I do have a free day I like to spend it with my wife. We love sports and the outdoors so that's always on the cards!
What can you never leave the house without?
I'm a drummer and I never leave the house without my drum key. It's a little key to help tune, adjust and fix drums. I've always got at least one with me just in case. I listen to music almost all the time too, so I usually have my headphones with me.
What would you do if you won the lottery?
I think everyone has thought about this, haven't they?! My wife's mum took out huge and very expensive loans to help her daughter study in London and we've always wanted to get rid of that debt for her. My Mum and Dad haven't been on holiday for over 10 years, so I'd be packing them straight off to Italy too!
If you weren't running your business, what would you be doing?
I think I'd always be a musician in some capacity. I can't imagine any other kind of job I'd like to do or be interested in as much.
For more information on Seventh Second go to 
www.seventhsecond.co.uk / www.seventhsecond.co.uk/wedding-bands / www.seventhsecond.co.uk/blog  / YOUTUBE / FACEBOOK / INSTAGRAM / PINTEREST / TWITTER /
this is a sponsored post
[jprel]