Hello everyone and welcome to the weekend! I hope your summer is going well, and your holidays are fun! If I can tempt you away from the parks and picnic plans this weekend, it's time for this week's edition of Boho Pins. Today we are staying with the summer sunshine theme (which thankfully has reappeared here in Sheffield) and taking a tour of our favourite beach weddings! These just make my heart sing, so relaxed, wild and utterly gorgeous! You really can't be too pristine when it comes to a beach, let mother nature be your guide and embrace the coastal vibes!
Image Source via Asia Pimental Photography – Such a stunning wedding set up, absolute perfection
Image Source via Endersby Photography – I love this simple reception set up, perfect for the laid back boho couple.
Image Source via Kate Nutt –  The idea of having portraits done on the beach, with the sea lapping behind you, is one massive reason alone to get married on a beach
Image Source – Bring the sea into your decoration with these super cute shell place names
Image Source via Cabo Surf Hotel – What a ceremony location, simple but incredibly effective, and what a view!
Image Source via Hope Taylor Photography – The Bahamas, a perfect beach setting!
Image Source via Andy & Szerdi Photography – I love this wild image!
Image Source via Tony Fanning – A typical Britich beach, with colourful beach huts!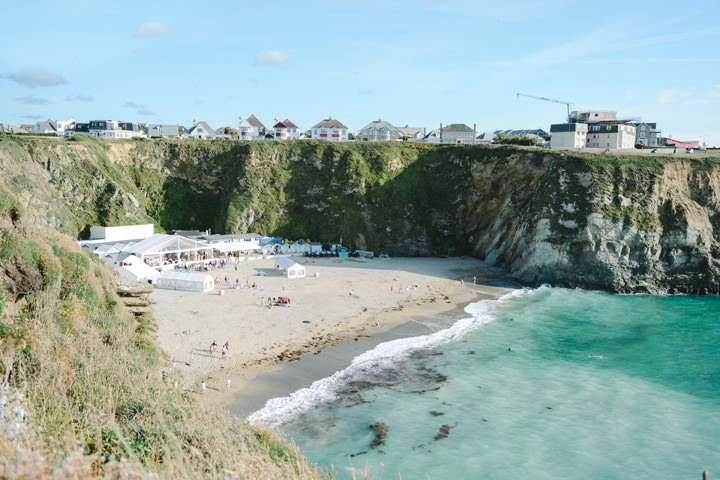 Image Source via James Evans Photography – The colour of the Cornish sea at this venue is just stunning!
Image Source via The Curries – And finally the wilds of Scotland, so raw and gorgeous!
FOLLOW KELLY AND LAURA ON PINTEREST: