Good afternoon everyone, I hope the week is treating you well so far? This afternoon we have a gorgeous inspiration shoot to share with you, all the way from Arizona. A lovely intimate elopement, with beautiful styling and the most amazing light. So gentle and touching. With a moving write up from Photographer Beginning and End Photography, who we have to thank for the submission today.
"I loved her and that was the beginning, and end of everything. " – F. Scott Fitzgerald
Nestled beneath the mesquite trees at Coon Bluff, along the Salt River in Mesa, Arizona. Graham and Savanna said, "I do" in this romantic, and intimate desert elopement. They exchanged their happy, and tearful vows during a romantic, sunset ceremony. Following their ceremony, they toasted to their new life over their favorite red wine, and a dainty and beautiful cake. From the moment I met Graham and Savanna, their connection was undeniable. Throughout the wedding day, I noticed how he could never keep his eyes off of her, and how comfortable they were around one another. They moved in unison.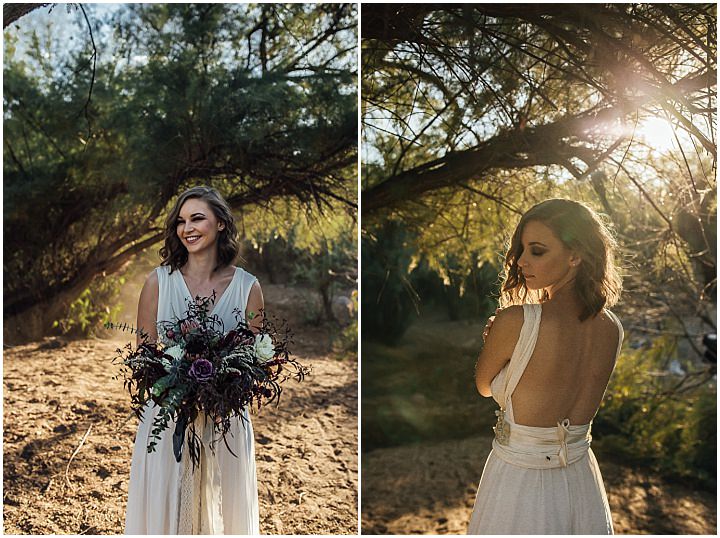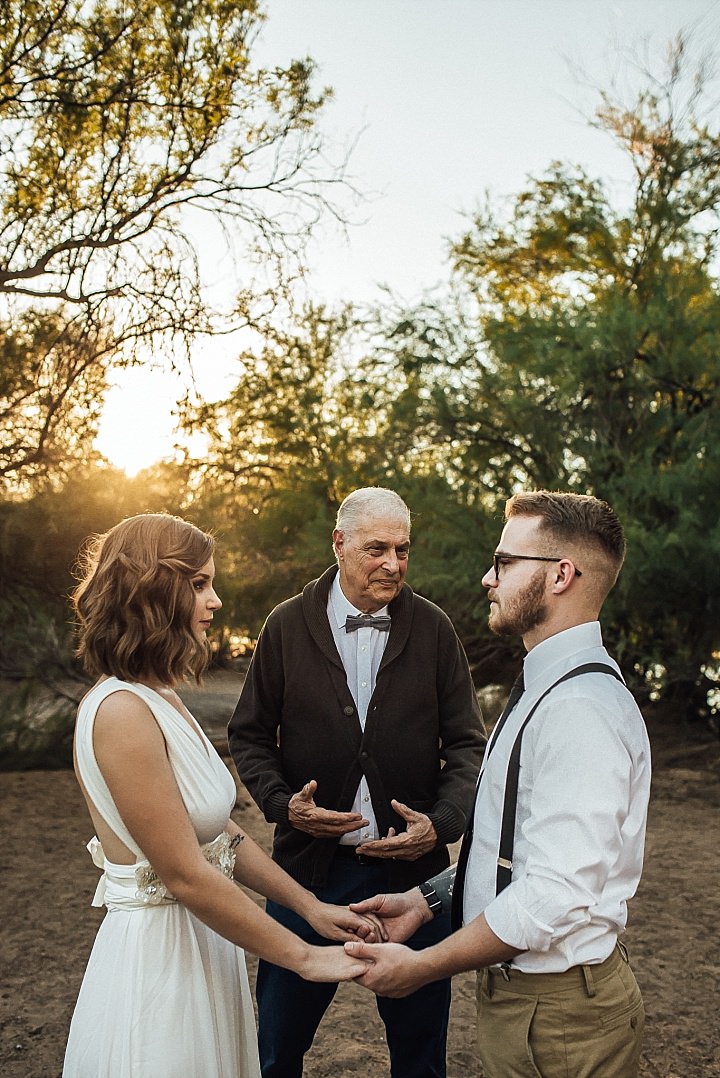 The Team Who Made the Shoot Possible