Todays wedding comes from my good friend Jon at S6 Photography and is set in my hometown of Sheffield, I actually live right in the middle of both the ceremony venue and reception venue. Foxholes Farm is a fab reception venue set in the beautiful Bradfield countryside. The field that Jon took these beautiful portrait shots is actually the same field that he took me and Nik for our Matenity Shoot. It's a gorgeous wedding to start the week, sun, great scenery and fabulous photography!
'Our wedding day was full of love, sunshine, fun and happiness. The love between us, our family and friends will be a feeling we will hold onto throughout our marriage journey'
Orla and Stuart were married on Saturday 8th August 2015 at St Vincent's church, Pickmere Road, Crookes for a Church Ceremony followed by a reception at Foxholes Farm. 'As we were having a Catholic wedding, we decided to get married in my family church where I'd grown up. (Bride) We decided on Foxholes Farm as it had a marquee big enough to fit our 150 guests! Also, we wanted a relaxed wedding and Foxholes provide the marquee and then you're free to do pretty much whatever you want from there. Plus the farm is on the outskirts of Sheffield, looking down over Bradfield village, it has beautiful views across the valley. We had 150 day guests and 170 evening guests. We got engaged on the 23rd April 2014, and began slowly planning straight away. So a relaxed year and a bit.'
How they met
We met at University. We lived next door to each other in our halls- Kirkstall Brewery in Leeds. We have been together 9 years.
The Proposal
We had gone on holiday to New York during the Easter holidays. Stu proposed in a secluded spot/slightly lost looking for the lake house café, in Central Park. I (Orla) was examining the map whilst Stu was behind me on one knee.
How did you allocate your budget
Stu is an accountant, so from the word go we had everything mapped out on a spreadsheet. We were lucky to have willing parents to support us for lots of the costs, but we had to be thrifty with the rest. We wanted to do lots of DIY projects, so we prowled charity shops/antique shops- London Road for good finds- the best find being a Blackboard for £3! We wanted to spend more of the budget on good food and wine, so that our guests were kept happy.
How did you choose your photographer
Jon Dennis, S6 was the first person we booked, before the wedding venue or anything. He had done my sisters (bride) wedding in 2010, their photos were incredible and we loved his natural shots. He really knows how to capture the moment in a photograph! Plus he's a relaxed/friendly guy whose son is a friend of our niece Luna (one of the flower girls).
The Dress
My dress was from "New York Bride" a shop in Eckington. I had been to lots of Bridal shops, but couldn't find a dress simple enough; there were lots of beautiful dresses, but very pricey. However, at New York Bride, you can peruse the racks at your own leisure and Victoria who works there is really laid back and friendly. I opted for a simple dress for £500. The dress was long a floaty and quite simple. It was strapless when I bought it, but I had a vision (with the help of my sister) of a lacey top being added, which my brilliant Seamstress Janette Moore of Individual designs, was able to do.
My shoes were a very sparkly pair of KG heels with a bow. The ear rings I wore were my granny's diamond ear rings, which my sister had also worn to her wedding. The bracelet I wore was given to me as a wedding present from Stu, and is a pearl Tiffany bracelet. I wore flowers (from the flower market) in my hair. My hair was done by my hairdresser of many years, Hairwaves in Crookes.
The Suit and Bridesmaids
Stu wore a suit from Reiss. It was blue. He also bought a flowery pocket square from Etsy.
The bridesmaids wore a 50's style flowery dress found on Asos for £80 each!
Theme or Colour Scheme
We started with a theme of lavender and purples. This turned into flowers galore! Colours being: purples, pinks, blues, greens- anything pretty and flowery!
Flowers
We had a mixture of flowers. I wanted the wild, just picked look with again lots of purples and pinks. We used Jane Gibbs from The Greenhouse Crookes Florist for our Bouquets, button holes and church flowers. We kept the church flowers simple with an arrangement on the altar and two hanging flowers at the start of the aisle.
Decoration
We went for a flowery country look for the wedding. I didn't go for everything matching as so much of our stuff was DIY.
I made my own bunting, We had jars of flowers in the middle of each table- the flowers we purchased from Sheffield Flower markets. For our table settings we did a brown luggage tag and wrote the first name of the guest on with white chalky pen. We bought bottles of henderson's relish (A Sheffield classic) and put one on each table to compliment the pies. I made a blanket box by buying a cheap basket and cheap blankets from "The Range". I made a flip flop stand for when people's feet were tired of dancing- these went down a treat! Our table plan was a ladder with brown kraft paper rectangle "tags" for each table. I used a ladder which my grandad had made, I turned my bargain Blackboard sign into a timetable for the day. We also made our own guest book using a brown kraft paper book, We bought a poloroid camera and the films so that people could take a selfie and stick it into the book alongside a heartfelt message. Stu's aunt had given us a tree guest book, where guests write little messages around a canvas of a tree. We made a card box out of an old picnic basket and we turned two garden trellises into a photo wall of Stu and I over the years. We borrowed a Connect 4 game and Giant Jenga from the School where I am a teacher and had that outside for guests to play. We used hay bales provided by Foxholes to create a wedding welcome stand. Foxholes farm comes with four cottages to use over the Wedding weekend, we used the one closest to the marquee as an open cottage for teas and coffees throughout the wedding.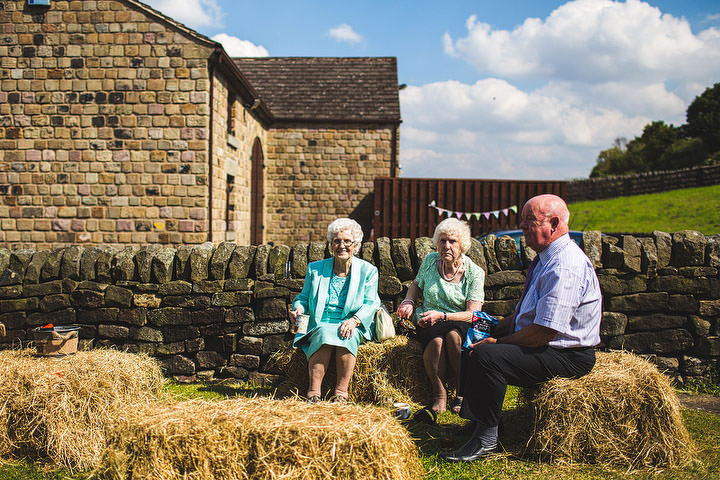 Food
On arrival to the reception we had put together tin buckets of crisps. We had got a deal with the Yorkshire Crisp company and so had three flavours to choose from.
We had an amazing dinner made by the incredible "Chequers Inn" I'm a vegetarian, so we had two meal options. Veg: starter: spinach + feta ravioli, main: brie + asparagus pie with mash and peas,
Meat: starter: pulled pork croquettes, main: steak and ale pie with mash and peas. Dessert: Chocolate brownie
In the evening we had the "Tasty Crepe" company arriv. They served sweet crepes all evening. We also booked a delivery from Waitrose just in case some guests preferred a savoury nibble in the evening. We had a selection of meaty wraps and veggie wraps.
Wedding Cake
The wedding cake was made by Julie Woodhouse, who I work with. She is amazing and not only can she make a cake look fantastic, it tastes amazing too! We had three layers. Chocolate orange, lemon + gin and raspberry + amaretto
Entertainment
We had a band- Steve Love who play music through the ages. Great for getting guests of all generations up and dancing! We also had a DJ called 1dj1, Stu had spent a lot of time putting together a playlist for the night to ensure all our favourites came on and we could have a good boogie all night long- which we did!
The Stationery
A good friend of ours Joasia Staszek (who was also a bridesmaid) designed and created our wedding invites. She is a graphic designer and did an amazing job. We went for a kraft paper layered design, tied with brown twine with a sprig of lavender in. She is currently designing and creating wedding invites for another friend of ours.
Personal or Handmade Touches
Main personal touches: grandad's steps, and granny's ear rings and table cloth.
Special Moments
The speeches were particularly good- my dad had included "in the words of our ancestors" an Irish blessing which he said in Irish.
We enjoyed performing our first dance, we are known to have a good boogie on a night out, so our friends had kept asking us to do a dance off. We'd told them we were sticking traditional. So our first dance started with a slow sway to "Bubbly" by Colbie Cailatt, but then soon jumped into Stu "breakdancing" to Run DMC "It's like that and that's the way it is", followed by me grinding some moves to "Rude Boy"- Rhianna. This continued through many more favourite dancing tracks- the guests enjoyed the entertainment and we enjoyed being brave and putting on a show.
Advice to other couples
We started preparations for the wedding early, and tried to get as many of the DIY things done along the way. No point waiting until nearer the time as there are so many little things to be done around then. We used a small room in our house to store lots of the wedding props- a shed would do the trick too! Always keep your guests at the back of your mind, the worst thing you'd want is for your guests to be hungry/bored/sober. We made a really in depth time table of the day so that we knew there were no boring gaps. Don't worry about everything going exactly to plan though with timings etc because they won't, just enjoy it and soak up the love! Even after all the preparations- which was a lot, the little things like "is the bunting straight?" didn't matter at all. We also enjoyed sneaking off with the photography for a quick photoshoot, we had a breather from everything and were able to take in what was happening together. It truly was the best day of our lives
Biggest surprise
It was a lovely surprise receiving a box of gifts from Stu on the morning of the wedding. We'd both agreed to get each other a nice smelly perfume for the day, but he had also bought me a tiffany's pearl bracelet and a cute little message in a bottle- it had a picture of our engagement inside the bottle and it said see you at 1pm.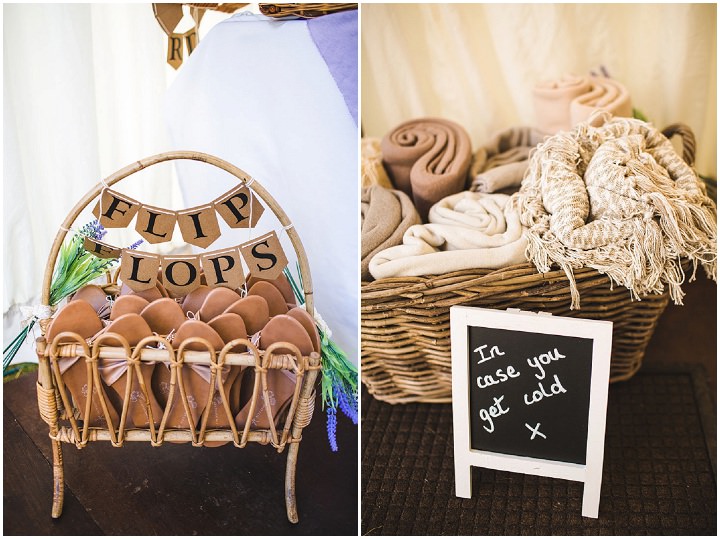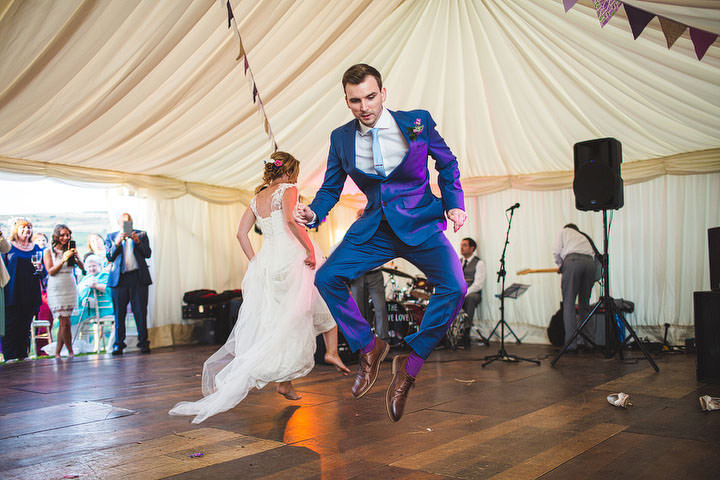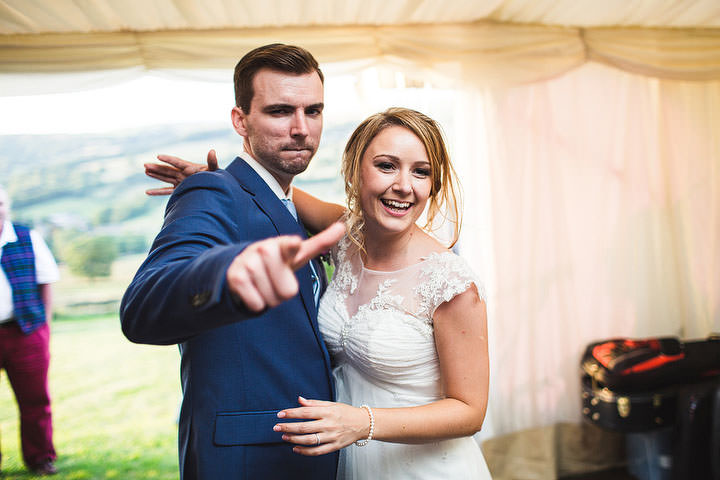 Supplier Shout Outs
For more information on S6 Photography go to:
www.s6photography.co.uk / www.s6photography.co.uk/blog / FACEBOOK / T:@s6photography I: @s6photography