Thomasina Brides
On this weeks Bridal Style I'd like to introduce you to Thomasina Brides, a Derbyshire based company run by Mary-Ann Griffin. Mary-Ann Creates handcrafted wedding accessories, as well as bringing back to life vintage treasures, while incorporating them into new up to date pieces. All the accessories that are sold at Thomasina Brides have been handcrafted, which means that Mary-Ann can work on any bespoke piece for any sort of wedding. From headdresses to, veils, fans to ring cushions, there is something for every bride here. You don't have to be a lover of vintage these items can be made brand new, but if you do have a vintage item you would like to see incorporated into a brand new accessory then Mary-Ann can do that as well.
Tailor Handcrafted and genuine vintage bridal accessories for you to treasure forever. Thomasina Brides handcraft exquisite bridal accessories as well as showcasing genuine vintage beauties. Hand made in the heart of Derbyshire with care and attention to detail, Thomasina Brides create beautifully unique accessories. Vintage components such as antique lace or jewellery often feature, so that a high percentage are 'one-offs'. Perhaps you have a treasured

 

piece of jewellery, such as an heirloom brooch or pendant, that you would like to feature in your wedding? Contact Thomasina Brides to see if they can create a bespoke bridal accessory, designed by you. Showcasing beautiful antique treasures, Thomasina Brides have a range of stunning pre-loved accessories. From 1920s tiaras through to sixties bridal gloves, you can find a vintage gem waiting to be worn and feature in a new love story.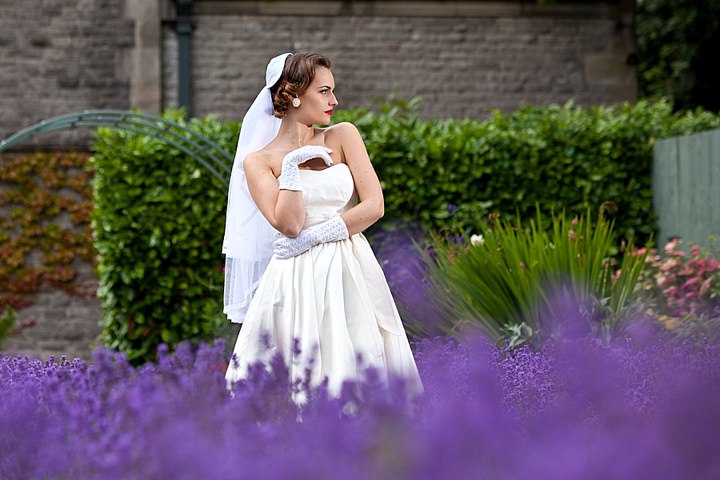 We asked Mary-Ann Griffin Thomasina Brides 

to tell us more about their stunning products…….
What made you start your business
You could say that I have natural creative talent since I have always had a need to be making something, usually out of some form of textiles. Taught to crochet, knit and sew as a girl, my hands are always busy. So of course when planning my own wedding it felt right to make many of the accessories myself. Since then I have been asked by friends and family  to make various items for their own weddings, and an idea began to form. Therefore when an opportunity presented itself to set up my own business selling my hand crafted wedding accessories I went full steam ahead and took it. What nicer way, I thought, to spend my working days than creating items to enhance a couple's wedding; and so it has proved to be.
Where are you based
In the Amber Valley, Derbyshire
What sort of geographical area do you cover
Nationwide
What were you doing before you started your business
I was in an administrative role for 17 years keeping my creative hours to evenings and weekends, and any spare hour in between! I then took a career break when I had my children, briefly working as a childminder from home before making the decision to launch Thomasina Brides.
How would you describe your style
Romantic and probably vintage
What is your biggest achievement so far
Starting my bridal accessory business whilst caring for my two toddlers.
What makes you different to your competitors
I offer a bespoke service
What do you enjoy most about your job
That I get to use my creative skills to make beautiful items for brides to wear on their wedding day, it's wonderful.
What sort of couple do you think you attract
Allsorts :-)
What would be your ideal wedding to work on
The Casiraghi wedding would have been fun wouldn't it? So many beautiful outfits!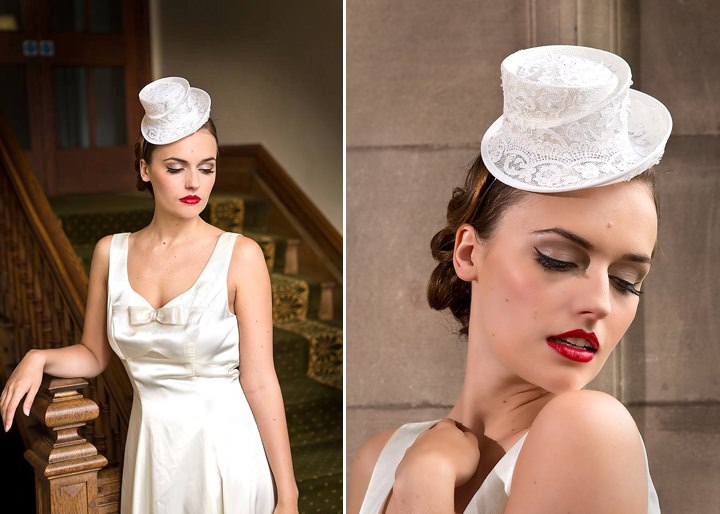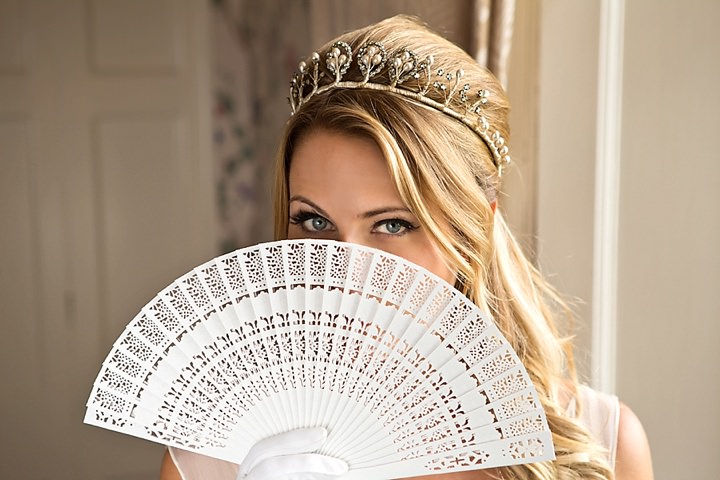 Can you give our readers information on your pricing structure
I cater for a range of budgets. Prices start at about £15/£20 for some vintage accessories. I offer veils in the standard polyeater tulle, and also the more luxurious (and pricier) silk. Prices for my bespoke items vary depending on what is required, but I am flexible and can usually find a way to keep within a bride's budget.
What is your ideal way to spend a day off
Spending time with my husband and 2 children… or being pampered at a spa with a glass of bubbly close by
What can you never leave the house without
My sewing bag.. it's like Mary Poppins' carpet bag, what's not in it?!
Who would be your 5 dream dinner guests dead or alive
Elizabeth Taylor; Sandi Toksvig; Freddie Mercury; Dolly Parton; Monty Don.
What would you do if you won the lottery
Holiday around Europe. Take on a classic car, I'd love one but they need deep pockets to keep them running.
If you weren't running your business, what would you be doing
I enjoyed working as a PA so probably working in a similiar role.
For more information on Thomasina Brides….
www.Thomasinabrides.co.uk 
[email protected]
01773 417001
FACEBOOK
T: thomasinabrides