Today we are heading over to South Carolina for this gorgeous pink and gold outdoor wedding. It seems that metallics and gold are appearing more and more in weddings, (see  Mondays gold and dark teal wedding)  which I am super happy about. I jut love a metallic wedding and think that it is a wedding trend we will see hanging around for a very long time! Todays wedding is full of amazing details and decoration and really is something super pretty. With a mismatch of plates and vases the table set up is so gorgeous, and with such a stunning backdrop with this outside setting it really is a lovely day. Big thanks to Priscilla Thomas Photography for the images.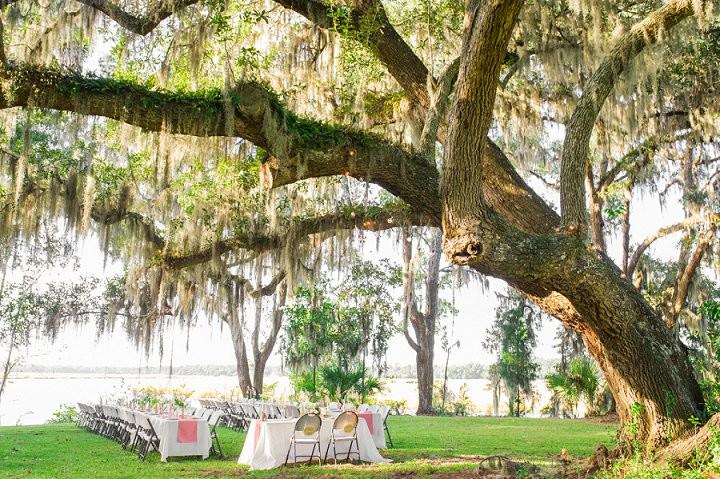 Priscilla tells us a bit more about the day……
Jessica and Sean were married on 18th October 2014 at Runnymede Plantation, South Carolina Jessica and Sean's relationship is all thanks to the game of golf and Sean's sister, Michelle. Jessica and Michelle played golf at East Carolina University together, which led to the pair being introduced. Since meeting in 2007, these two have taken on long distance love and multiple moves before settling in Jessica's hometown of Charleston.
Aside from their passion for athletics, Jessica and Sean agree that their number love is their dog, Bauer, a German Shepard- malamute mix that made a brief cameo at the wedding to share in the celebration.
For their wedding, Jessica envisioned a vintage, Bohemian style. She spent months acquiring mix-matched vintage china from various thrift stores in the Charleston area. Centrepieces included pink and gold painted bottles with fresh lavender and pink astilbe. A quick hair accessory change from veil to flower crown completed Jessica's bohemian bride look. After oysters and low country BBQ, guests danced under a large oak tree illuminated with cafe lights. At the end of the evening, the couple were whisked away in a vintage Bentley.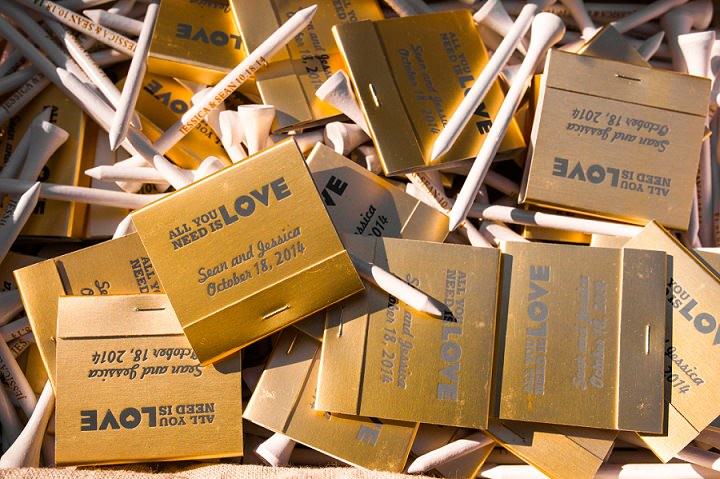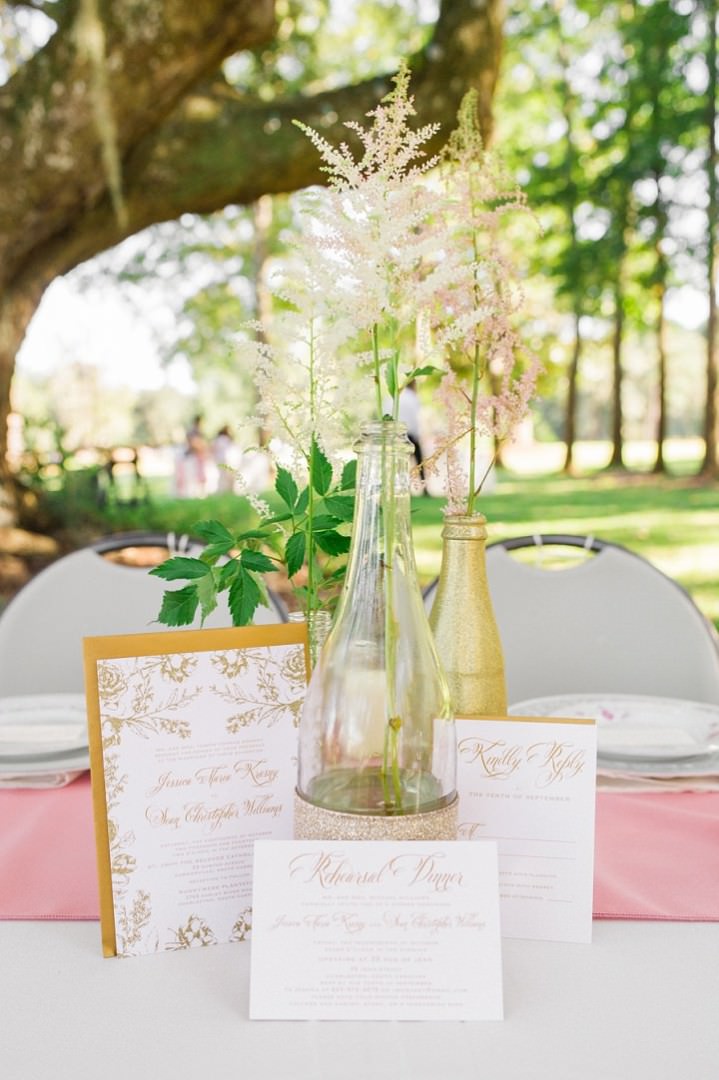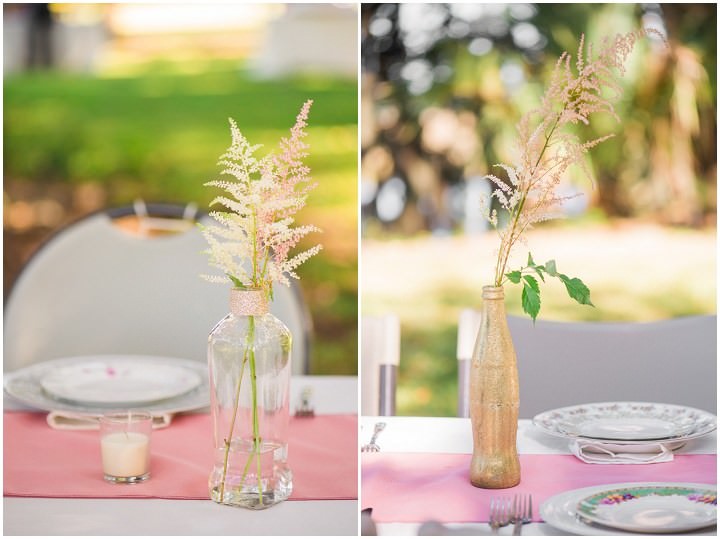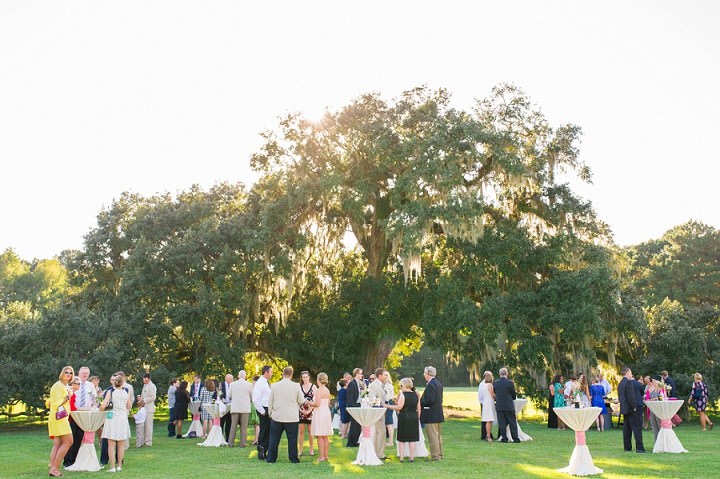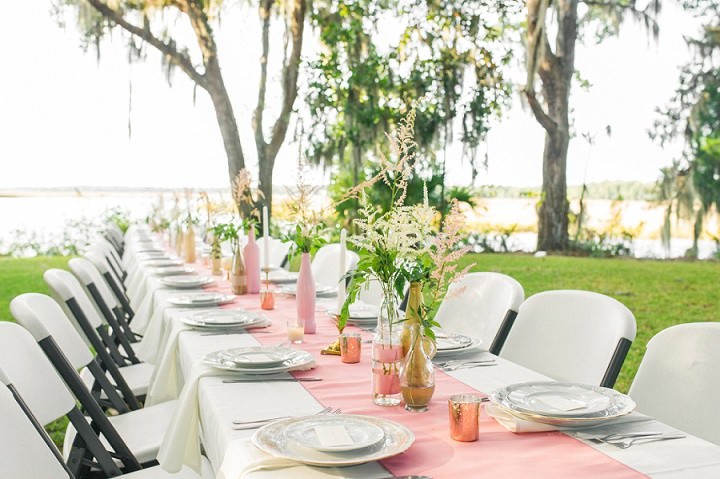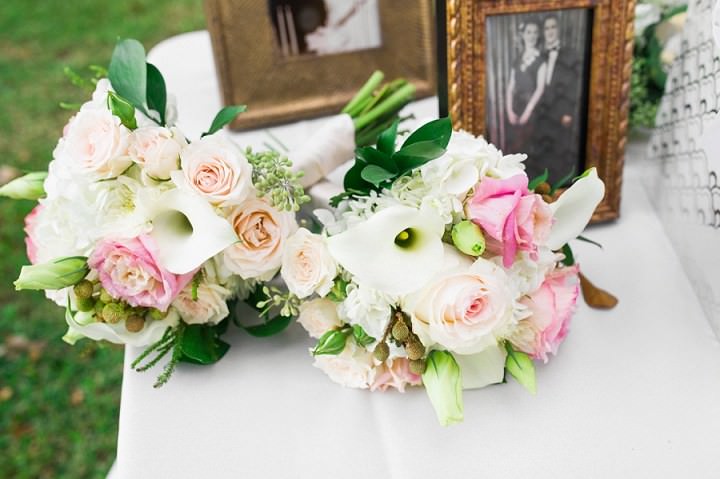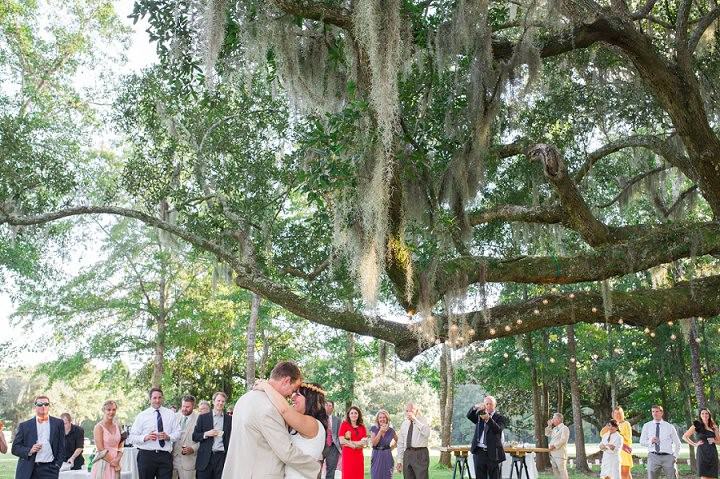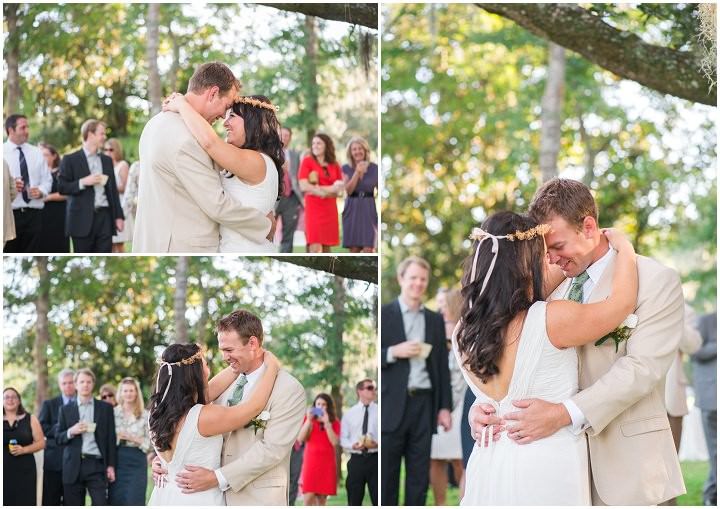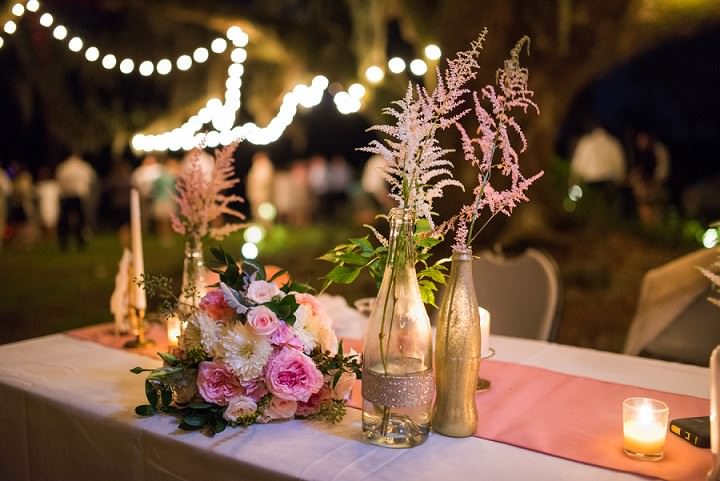 Supplier Shout Outs
For more information on Priscilla Thomas Photography's work please go to:
www.priscillathomas.com
www.priscillathomas.com/blog
PINTEREST
T: @PriscaPhoto