It's finally Friday and what a difference the day makes when the sun is shining. Everyone is so happy and jolly!  I am very well after a jam packed week. Yesterday I spent the afternoon at an amazing bridal shop just out of Yorkshire. I spent the day looking at all the stunning and delicate dresses and watching some very excited brides to be choosing there gowns, I wish I could get married all over again! *swoon*
We are back today with one of my favourite features, a Diary of a Boho Bride. I do really love putting these features together and chatting by email to all our lovely Boho Brides. It's lovely to hear about all their amazing wedding plans, seeing the progress and then the end result. Today on the blog it's Molly and Scott's first Entry and they are chatting all about their wedding invitations.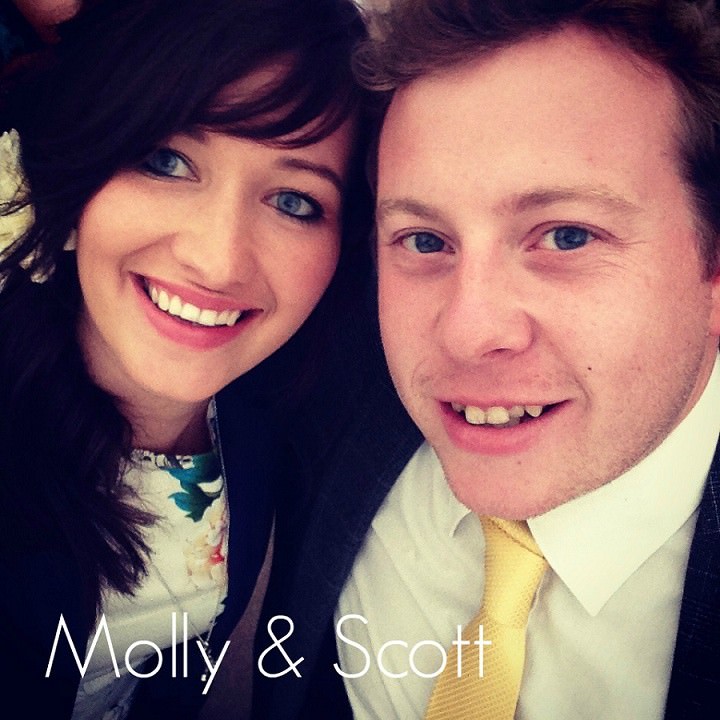 I'll pass you over to Molly and Scott………
So, just as we crossed over the 'one year to go' mark, our wedding planning had to take a turn from 'dream wedding' planning to actual reality! We have spent so long thinking that it is ages away and just enjoying being engaged that we really hadn't got the crucial plans set in stone. Since our last post we have secured a venue in London for post-ceremony drinks (Paternoster Chophouse opposite St. Paul's) and we have now secured a photographer. The lovely Jason of Jason Howard Photography came to meet us one evening and discussed our plans and photo expectations and we are thrilled to have him on board for both days of the wedding.
We were brought back down to earth when we realised we need to think about sending 'Save the Dates' well in advance given that we are getting married in a different area to where we live. This meant tackling the dreaded task of finalising the guest list.

Image Source
Up until this point we have been getting so carried away and excited to be getting married that we hadn't really considered that we need to limit numbers because (as un-romantic as it is) the budget just doesn't allow for everyone we want to be a part of every second of our wedding. As I'm sure all couples before us have realised too when writing the guest list, it forces you to consider the impact people have on your lives. There are some friendships and relationships that were once strong but change with circumstance such as moving away, and those friendships that are just starting out but are growing into permanent lifelong friends. There is so much emphasis on who 'should' be invited that it's easy to lose sight of what we are doing. We took the approach that we would just invite who we would like to spend our day with and who we want to see us get married. For the first time I started to feel the pressure but remembered what I've read from blog post after blog post that it is 'our day' and that makes the task a lot easier.
We are fortunate in that the nature of our wedding allows to have more to the ceremony on the Saturday than to the wedding breakfast on the Sunday. This means that we can have all our friends and family to see us get married yet have a more intimate wedding breakfast.

Image Source
Now we have sorted the guest list, we can focus on the exciting part of the invitations – what they are going to look like! I am fortunate enough to have an incredibly talented maid of honour who has designed them and we will be making them for us too. She is hard at work printing the save the dates as I type, and they look great! We've planned to send them out in July so until my next post I'm keeping the design of them top secret!
Has anyone else has any invitation/guest list problems? I can't be the only one! Now that we are doing some serious organising, things seem just so much more real and it's getting more exciting each day!
Love Molly x