On a rather rare summery sunny day like today it is hard to remember when we last had snow fall, however when this gorgeous inspiartion shoot landed in my in box I knew I had to share it with with you. I just love the striking mix of citrus colours, the yellow, green and orange make such a beautiful mixture and really work with the rustic outdoor styling, along with the scattering of soft snow on the ground. I have always loved yellow and this shoot reminds me why it is my favourite wedding colour. Big thanks to Kirsten Smith Photography for this stunning shoot.
Kirsten tells us a bit more about the shoot……
We still had some snow on the ground from the winter storm we got last week, but it added a fairytale aspect to the shoot!  We had two models, Brooke (brunette) and Katie (blonde) with two different looks.  Snickerdoodles Bakery in Hampstead, MD did the cake. Marcie of Celebrating Love by Marcie brought my vision of the styled shoot to life, as did Blair Roberts with Sweet Blossoms LLC who provided the florals.
Sarah Coates of Beloved Paper designed the invitation, and Brooke Leidner (our model) did the makeup, and Katie Allen from Naill's Salon in Westminster, MD styled our models' hair. Every detail came together so beautifully and I'm so excited to share this Styled Shoot with the Boho Readers today.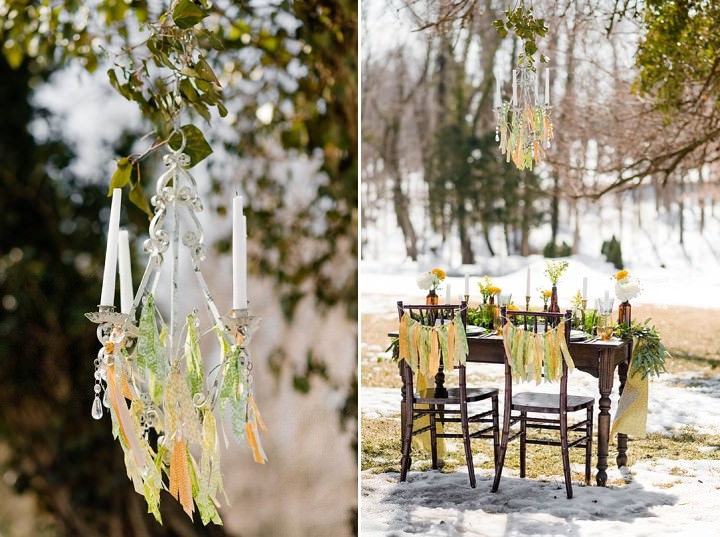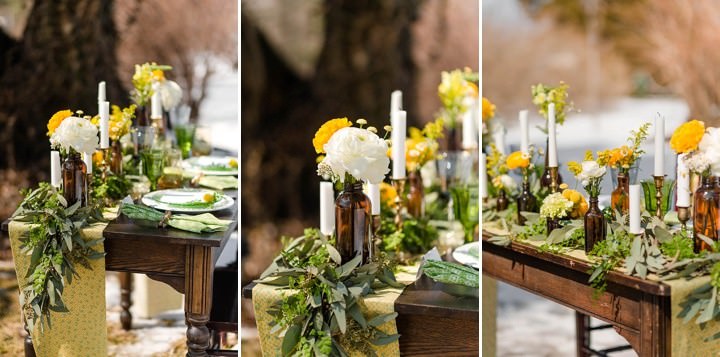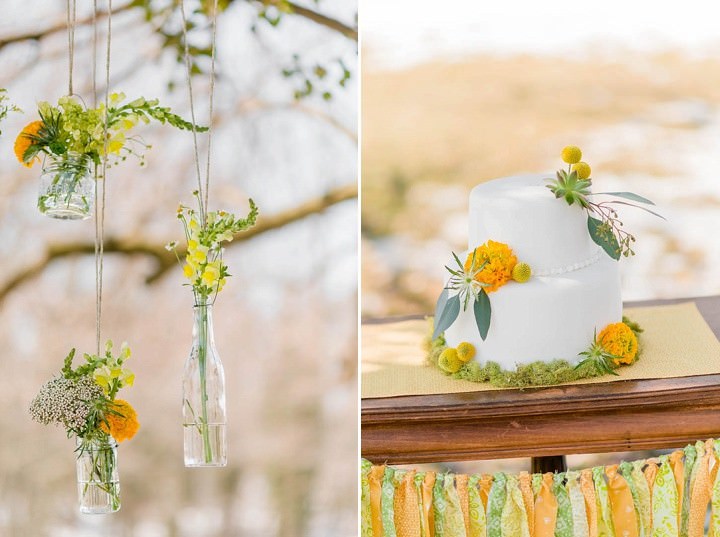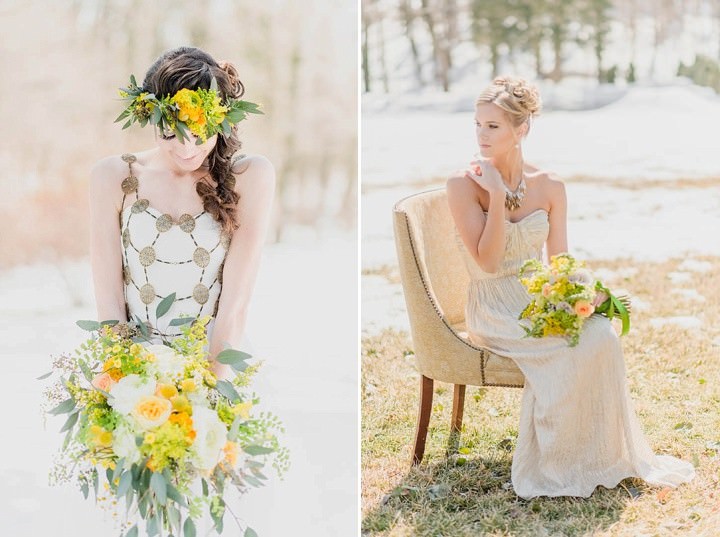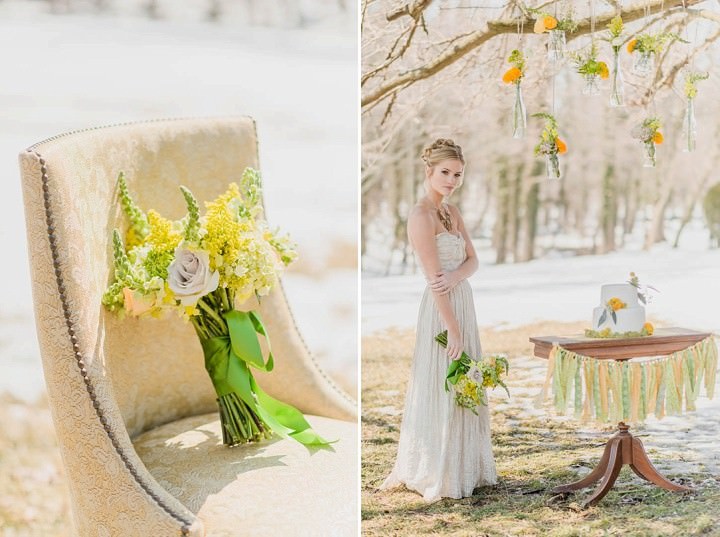 The suppliers who made it possible
For more information on Kirsten's work go to
[email protected]
www.kirstensmithphotography.com
wwwkirstensmithphotographyblog.com
FACEBOOK
PINTEREST
T: @KirsSmithPhotog
I: @kirstensmithphotography