Yay it's Friday! I hope you are as excited about the weekend as I am! After a wash out of a birthday last weekend due to illness I am super excited about Mothers day this Sunday, my first ever as a  real life mummy so I just can't wait! We are starting the mother's day celebrations off today as Nik has taken the day off so we can have a weekend full of family days. We have lots planned with Dexter and I really can't wait to spend the weekend with my two favourite boys!
On to todays wedding which has been sent into me by Feeling Groovy Photography, it's a DIY affair where Hannah and Alexander's friends and family all really pitched in and helped with lots of different elements of the day. A Fab Tipi wedding with a relaxed chilled out feeling to it, perfect for a Friday!
'A really good knees up. Everyone we love having fun and letting their hair down in the middle of a field.'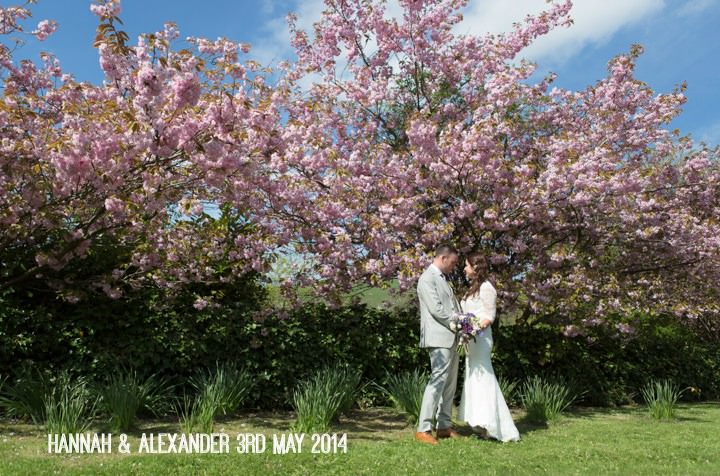 Hannah and Alexander were married on 3rd May 2014 at St Michael & All Angels Church Kniveton followed by reception at nearby Standlow Farm. 'We both grew up in and around the Peak District and wanted somewhere we could do our own thing but with surrounding accommodation for our family and friends to stay over and make a weekend out of it. We had a total of 150 guests and the planning took about a year on and off but only really focused in the last couple of months.'
How they met
On our journalism postgrad. 10 years we have been together.
The Proposal
Alex told me we were going for dinner with his family at a restaurant in the Peaks but we 'got lost' on the way there and ended up near a village where we'd been on our first ever holiday. We made what I thought was an impromptu detour and took a stroll to a spot we'd been to 10 years previously. Alex then got down on one knee and popped the question. It had all been a set up, there was no family meal but he'd booked us into the same B&B where we'd first stayed all those years ago. I was a jibbering wreck throughout.
How did you allocate your budget
We were very lucky in that our friends (an incredibly creative and generous bunch) did LOTS of the creative bits free of charge. So other than the site, the tipis and the food the majority of the money went on booze and my dress. Money well spent!
How did you choose your photographer
Jo is an incredibly talented family friend who had done the weddings of lots of friends (She's also my bridesmaid/best friend's sister!)

The Dress
My dress was a very customised Augusta Jones. I bought a necklace from a vintage website and my shoes were Vivienne Westwood.
The Suit and Bridesmaids
A tailor in London. And a Sheffield dressmaker
Theme or Colour Scheme
No it was very ad hoc. We wanted people to feel special and comfortable. But as it was May there were lots of sage greens, creams and blues. My nan who's no longer with us was also a big fan of lavender so we had lots of that.
Flowers
Tubs of herbs; rosemary, sage, mint and lots of lavender – I have lots of aunties and female friends who have had a real impact in my life so instead of a bouquet they all brought a flower and my close friend Parveen created a beautiful bouquet on the morning of the wedding. My other friend Katey is a silversmith and she made a silver pin in the shape of a daisy that held it all together along with lace from my dress. Katey also made our rings.
Decoration
Really natural, tubs of flowers in hessian and cream, old potion bottles with lavender and gypsophellia, lace runners from the same material as my dress. We're both writers for a living so instead of favours we had piles of vintage penguin classics on all the tables that the guests could take home, put on their bookshelves and remember us by.
Food
I am a food writer so this bit was important. We had sausages for canapes, with an array of condiments and the guests ate them with a glass of champagne. Then we had Yorkshire rarebit for starters and beef bourguignon for main. Dessert was a cake stall…
Wedding Cake
As lots of my friends are good bakers we had a cake stall instead of cake and we cut the ribbon on the stall instead of cutting the cake and everyone tucked in for dessert. I also used to live in Lisbon so we brought in Portuguese cherry brandy from a stall I used to visit years ago and served that too. My friends from work made an amazing cake in the shape of a giant Babybel (as I'm a big fan of cheese!)
Entertainment
The local colliery band came up for when our guests arrived at the reception and played brass versions of modern classics (right up till the day before I was expecting eight of them but on the day 25 came!) Then in between the meal and the evening lots my friends turned an old outhouse into a 1920s speak easy with, card tables, shisha pipes, cocktails, and hired a pianist and jazz singer. For the actual party, lots of Alex's friends are DJs as a profession so between them they kept us dancing till 4am – actually that's where the rest of the cash went – a Function 1 sound system!
Buy or DIY your Stationery
My friend is a graphic designer so she did all the invites and the order of service. And our other friend is a graphic artist so he did the signs around the farm. Finally another friend is a carpenter so she made the table place settings.
Personal or Handmade Touches
All of the above! We also read a poem Alex had had published the year before, and our friends who ran the cocktail bar dressed up with Casablanca-style glamour. One dressed as Carmen Miranda complete with fruit head dress (he's a man)!
Special Moments
So many, my 85 year old nan limboing on the dancefloor alongside my friend who'd been out of the UK for 15 years. Dancing on a chair at the end of the night wearing a Fez, the song Common People from Pulp coming on and everyone going mental (both our families are from Sheffield), arriving at the church and realising that all of the people I loved were there in one place, probably for the only time ever – mind blowing.
Advice to other couples
Relax. Think of all the things you love and incorporate those into your day – it's your day. Get as many people as possible to do things! It makes them feel involved and is less for you to do!
Biggest surprise
How ridiculously nice everyone is. I felt like I was in some magical bubble with person after person being so nice it made me cry! And how fast it went. Everyone says it. They're all right.
For more information on Jo's work please go to:
www.feelingroovyphotography.com
[email protected]
0777 914 7646
FACEBOOK
TWITTER