Happy Sunday everyone and what a Glorious day it is! Nik and I can't stop saying to each other, 'How nice is this weather' I know it's summer and we should expect sunshine, but my word this is just amazing! I hope you are all getting a chance to enjoy it?  It's been a great week for me, I managed to take the day off on Friday and had a lovely day at the races thanks to one of Nik's clients who invited us along to share their box with him, it was a wonderful day, topped off with Nik and I enjoying a few drinks in the garden on Friday evening. Yesterday it was a friends 40th birthday party and today after a bit of work this morning I shall me enjoying a spot of sunshine in the garden, and a BBQ once the tennis is over! Can we have more weekends like this please! the sun just puts everyone in such a good mood!
Next week is full of bridal prep as I have a few weddings coming up, so lots of planning and bridal meetings working out the logistics and last minute planning for the weddings coming up this month! It's all busy at Boho HQ! What about you? what have you got planned?
Whatever your up to make sure you take a few minutes out of your day to take a look at what I have found for you this week. I am loving my new feedly reader, which has replaced the old Google reader. It has really helped me pull together all  of this weeks wedding pretty!
Best Wedding of the Week
The thing that drew me to this wedding was the brides amazing dress, it's just stunning! Found Via One Fab Day, photography by David McClelland
English Country Barn Wedding – From One Fab Day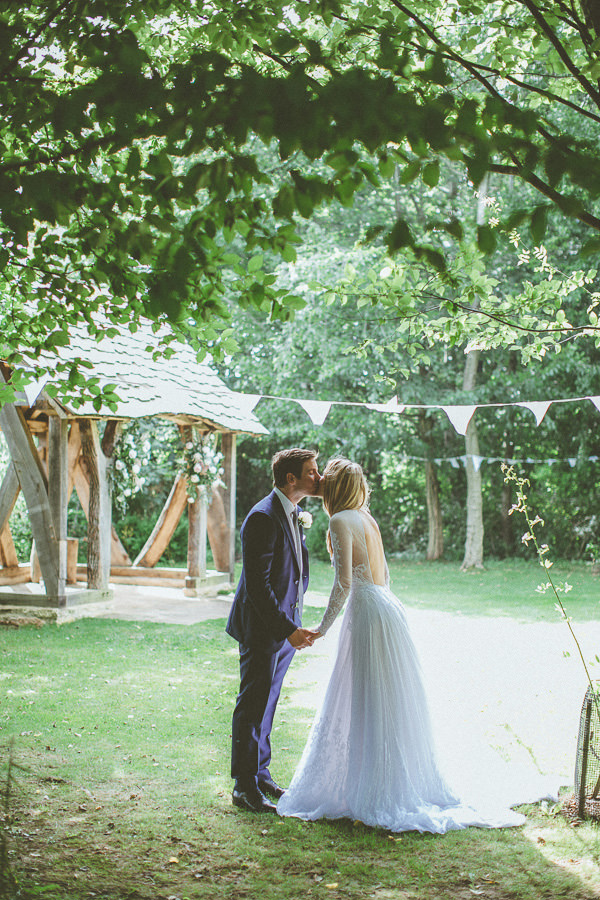 Best DIY
DIY Escort Card Display – From Ruffled
Ruffled Cake Video Tutorial – From DIY Weddings Magazine
DIY Refreshing Summer Popsicles – From 100 layer Cake
DIY Rustic Wedding Tag – From The Wedding Chicks 
DIY Holiday Cocktail Stirrer – From 100 Layer Cake
Wrapping Paper as a Table Runner – From DIY Weddings Magazine
Pink Streaked Plait Tutorial – From Bijou Bride
DIY Tutorial: Hand-beaded Flower Hair Pins
Best Photography
Kambiz and Sara, CA, Santa Cruz – From Nirav Patel
Philippa and Deri's Wedding – From Lawson Photography
Glastonbury 2013 – From Toast of Leeds
Glastonbury Wedding – From Toast of Leeds
Anna and Carl – From Steve Gerrard
Daisy and Leigh Got Married – From Tux and Tales
Hilary and Ben Ibiza – Polly Alexandre 
Riviera Maya Wedding – From Fer Juaristi
Alternative Brighton Wedding – From Lisa Devlin
Kedleston Hall & Papakata Wedding – from S6 Photography
Zoe and Tom – From Ann-Kathrin Koch
Best Styled Shoots
Texas City Hall Elopement – From 100 Layer Cake
Bright and Playful Surf  Wedding Inspiration – From Green Wedding Shoes
4th July Wedding Inspiration – From 100 Layer Cake
Americana Wedding Inspiration – From Green Wedding Shoes
Something Blue – From Reverie Magazine
Rustic Irish Styled shoot – From 100 layer Cake (Stylist Alise Taggart and photographer Paula O'Hara)
Best Advice for Photographers
Family Group Photos at Weddings – From Photography Farm
Best Business Advice
Ask Me Anything – From Rock n Roll Bride
Best from Boho
Felicity and Andrew's Tweed Loving Yorkshire Wedding. By Paul Joseph Photography
Best of the Rest
Thompson Island, Massachusetts Wedding – From Style me Pretty
Handcrafted Retro Canadian Wedding – From Ruffled
DIY Blue Backyard Wedding – From The Wedding Chicks
Whimsical DIY Garden Wedding – From Style me Pretty
Ace Hotel Palm Springs Wedding – From 100 Layer Cake
Playful Cornish Wedding – From Rock n Roll Bride
Australian Beach Wedding – From Ruffled
Big Boho Love
Kelly xx