THIS COMPETITION IS NOW CLOSED.
THE WINNER IS DIANE PATTERSON 
I have a wonderful stationery company to tell you about today that are based in the US, but work and deliver throughout the world. Minted Wedding Stationery is an international stationery company bringing you style conscious and design led stationery.
'Our purpose in life is to uncover exceptional design from all over the world and bring this to savvy consumers who won't accept anything else.'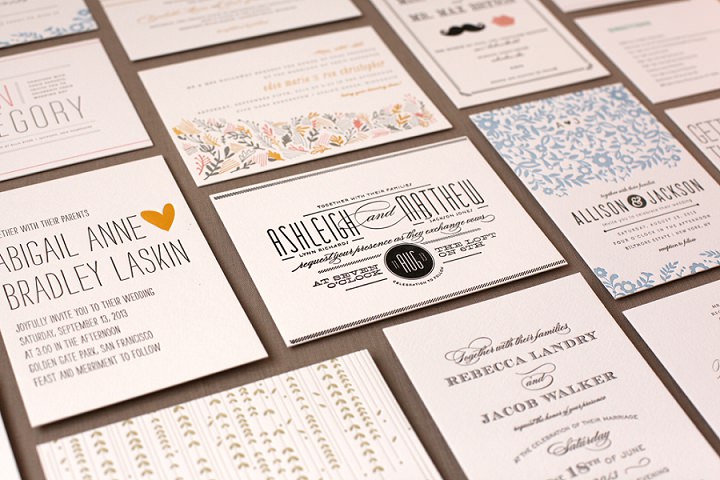 Minted offer a range of designs for wedding stationery, birthdays, anniversaries, you name the occasion and minted have something for you. They are unique in the fact that the designs come from indie designers who work all over the world and are found via online, monthly contest.
As an added bonus minted have been kind enough to offer one lucky boho reader a giveaway of $150 towards wedding stationery anywhere in the world (shipping out of the US is only $9.95 so it's very reasonable). Just leave a comment in the comment section below telling us which is your favourite design. The winner will be chosen from a hat on 8th May.
To tell you more about Minted I shall pass you over to Natasha Lawler, Director of Public Relations and Partnership Marketing at Minted
Minted was started by Mariam Naficy, Founder and CEO in 2007
Mariam has pioneered new consumer Internet models since 1998, when she co-founded Eve.com, the first online retailer of cosmetics,  After Eve.com, Mariam served as the Vice-President and General Manager of E-Commerce for The Body Shop, the international beauty goods retailer. Mariam's newest venture. Minted is a crowd-sourcing design company that holds design competitions to source graphic design and lets its community vote to tell the company what to sell.
All designs featured on Minted are sourced through design competitions and curated by the community. The company holds ongoing competitions, giving all independent designers and artists around the world the opportunity to submit their work. The public votes on the submissions and the winning designs are sold on Minted's website. Artists earn cash prizes and commissions on their sales.
Since its launch in 2008, Minted has radically transformed what consumers expect in wedding stationery, birth announcements, holiday cards, party decor, and art prints. Minted's fresh, unique designs have been featured on The Today Show and The Early Show, and in The Wall Street Journal, Real Simple, InStyle, Woman's Day, Martha Stewart Living, Brides, The Knot, Town & Country Weddings, and many other national magazines.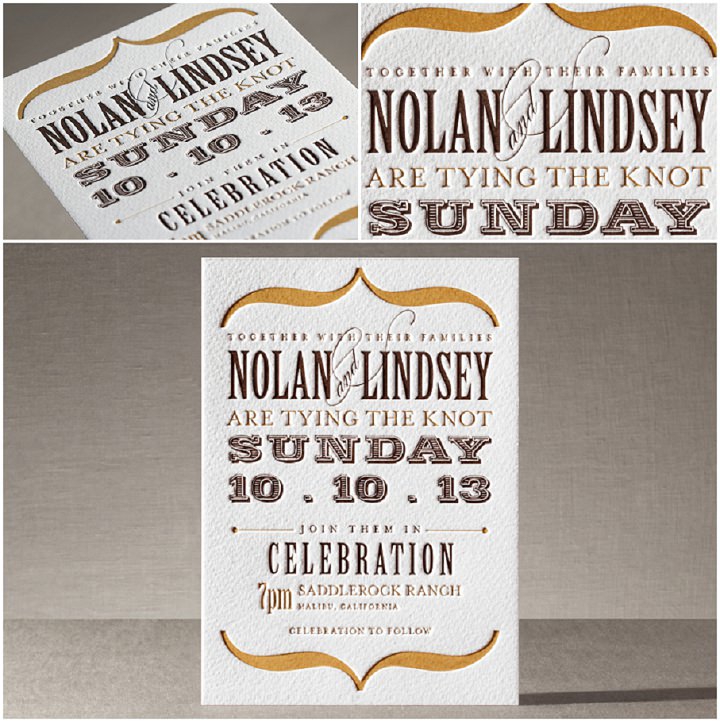 What made you start your business ?
Mariam started Minted when she had two young children and was frustrated by the options available to her at her local paper store. They weren't as modern as her personal aesthetic and the ordering process was long and cumbersome so she decided to open up an online alternative.
When did you start and where are you based
Five years ago, 2008, we are based in San Francisco
What sort of geographical area do you cover?
We have graphic designers all over the world and we ship all over the world. We charge just $9.95 for international shipping and it's super fast!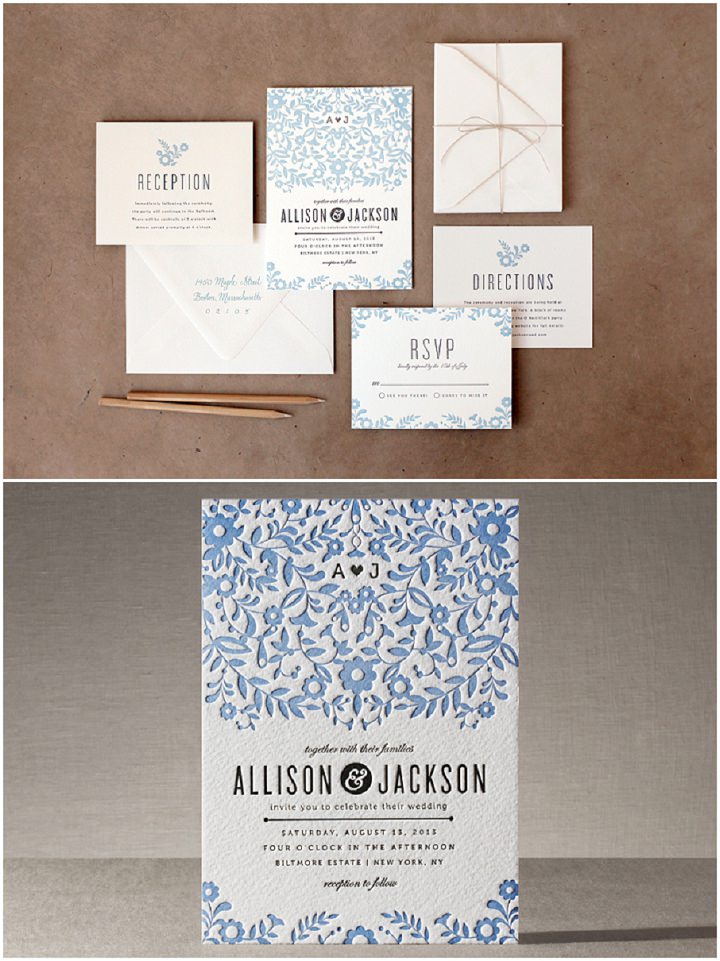 How would you describe your style?
The great thing about minted is because we have a community of designers all over the world and our design challenges, where we source all of our designs, are open to the public, we really have an aesthetic for every taste! Modern, traditional, floral, masculine, minimalist, casual, formal, etc. etc. we have it all!
What makes you different to your competitors?
Our diverse design community, as well as our paper quality and options.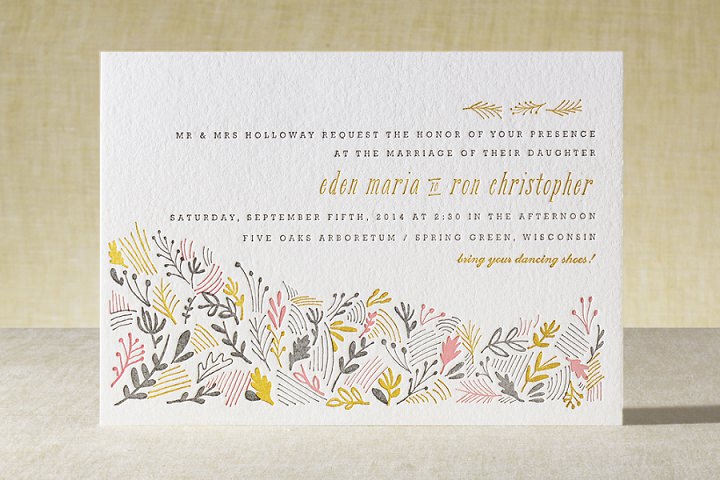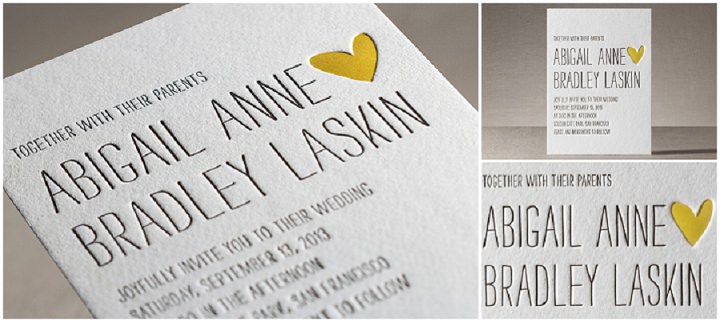 What do you enjoy most about your job?
Working with our incredible design community and enabling designers to reach the world with their talent.
What sort of couple do you think you attract?
There really is something for everyone at Minted because we have so many aesthetics, but to generalize I would say our bride likes fresh designs and cares a lot about her personal style.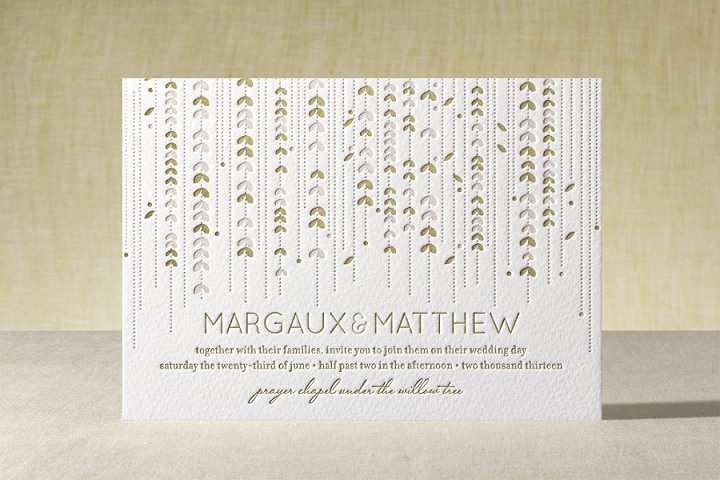 We very recently launched a range of luxurious new printing options for our wedding customers, including letterpress and "Museum Board", an unbendable paper made from fusing three sheets of paper together.
"Minted is responding to couples asking us to deliver our indie-sourced design on new, luxurious paper and with expanded printing options," said Minted Founder and CEO Mariam Naficy.
New Letterpress Wedding Invitations:
Couples may customize Minted's community-sourced designs with extensive choices: 25 fonts, two thick 100% cotton paper options – 190 lb and 120 lb – and up to three-color printing. All letterpress wedding invitation suites are expertly printed with a crisp, deep impression on vintage Heidelberg Windmill presses.Letterpress wedding invitations start at $4.85 per invitation for a set of 100. Matching letterpressed invitation accessories, such as RSVP cards, reception and direction cards, and thank-you cards, start at $3.15 per card. Minted's letterpress collection is now available at: www.minted.com/letterpress-wedding-invitations
For more information on minted go to
www.minted.com
www.minted.com/julep
[email protected]
@Minted
www.facebook.com/minted
Customer Service: 1-888-828-6468
US +1-415-466-2090 INTL