Today we head over to Utah for a hot, dusty and very sunny desert wedding. It's the wedding of Cami and Alex who were married on 4th June. The ceremony was held at Castle Valley Inn in Moab, Utah with the reception at Whispering Oaks Ranch. The wedding day was incredibly simple, with a simple spiritual ceremony and a laid back DIY reception. With scenery like this, why create any unnecessary fuss?
It's a beautiful day with some stunning photography courtesy of Michelle from OEIL Photography. Oh what I would give to get married with such an amazing backdrop…..you just don't get landscape like this in the UK! I love the simplicity of this wedding, the effortless rustic decor is gorgeous, as are Cami and Alex.
Michelle has been kind enough to tell me a bit more about the day……
Cami and Alex are avid outdoors people, Cami is a school teacher who loves mountain climbing…one of their favorite places on earth is Moab, Utah.. a city famous for it's land and The Arches National Park, it's red dirt and looks like you are in another world.
The ceremony took place in a campsite in the desert. Her family setup some lemonade and tea to drink with some pastries… very casual and laid back. Everyone just crowded around and watched while her father married them. It was not a religious ceremony, more of a spiritual thing.
The reception was about a 40 min drive through the mountains. I think she wanted everyone to experience a journey, sort of like how she saw their life. It was very scenic and VERY rural. There weren't any houses around for miles.
The wedding itself was totally DIY with her friends and family really pulling together to help. Her dress was vintage.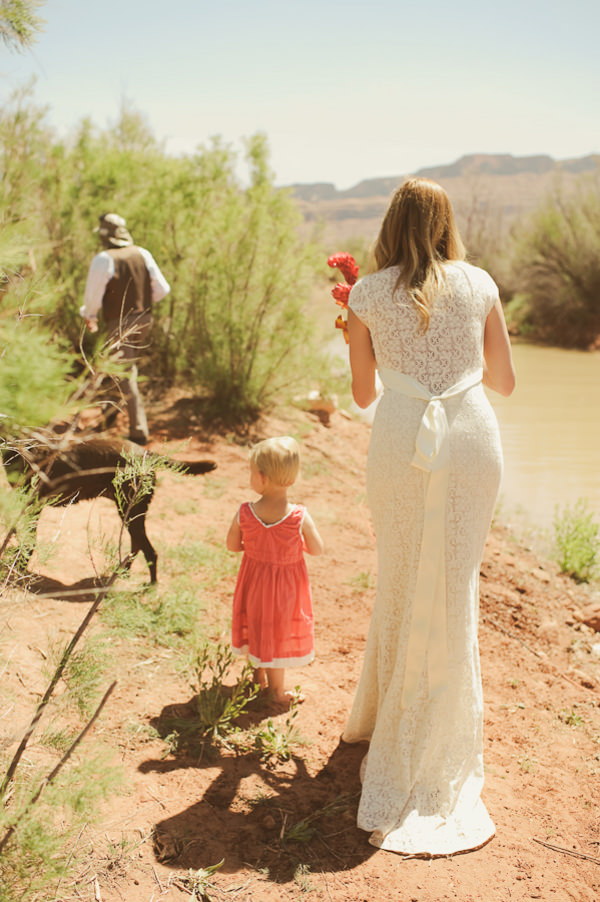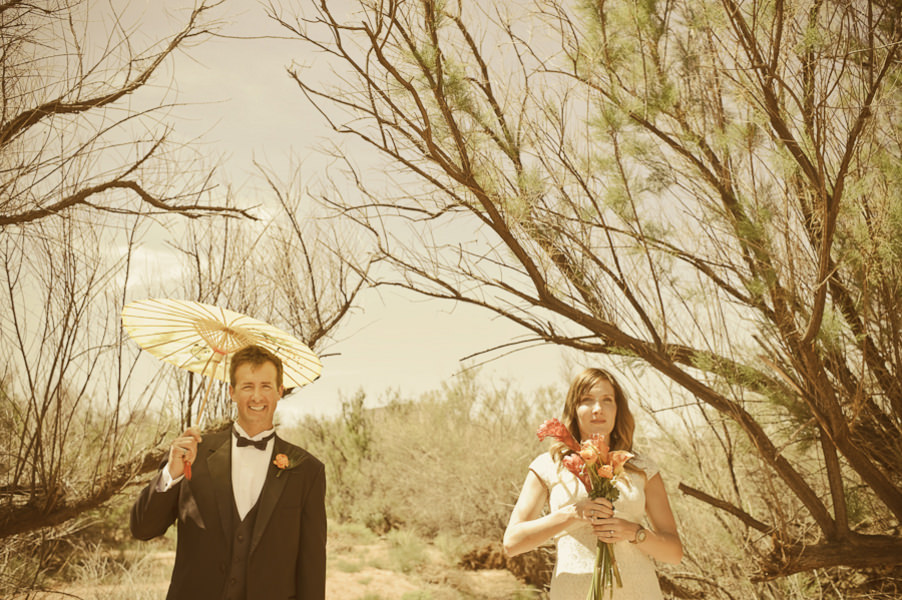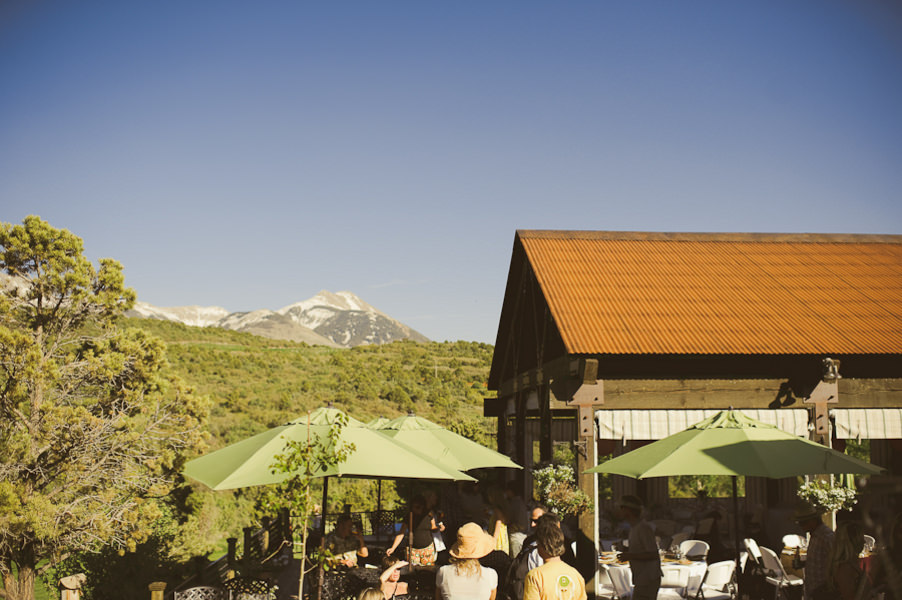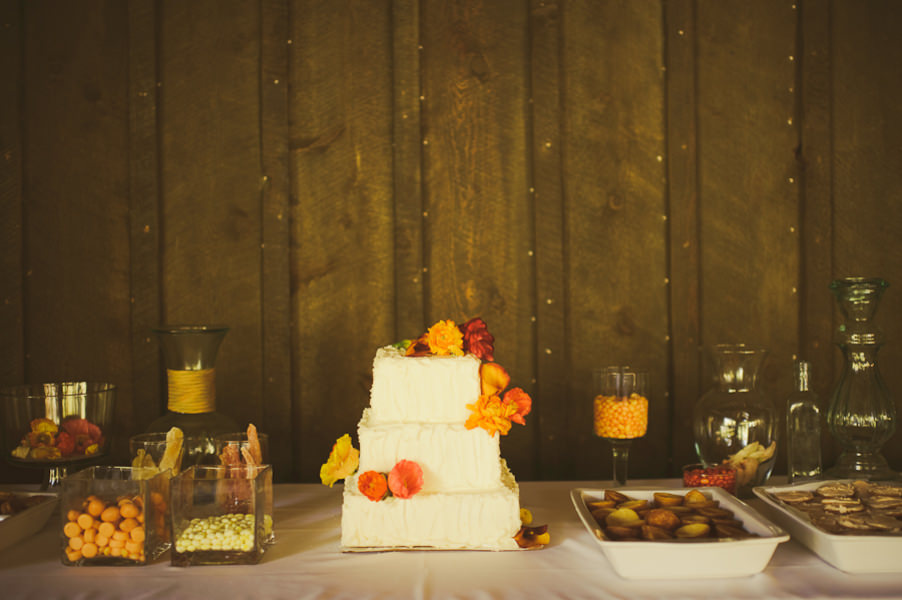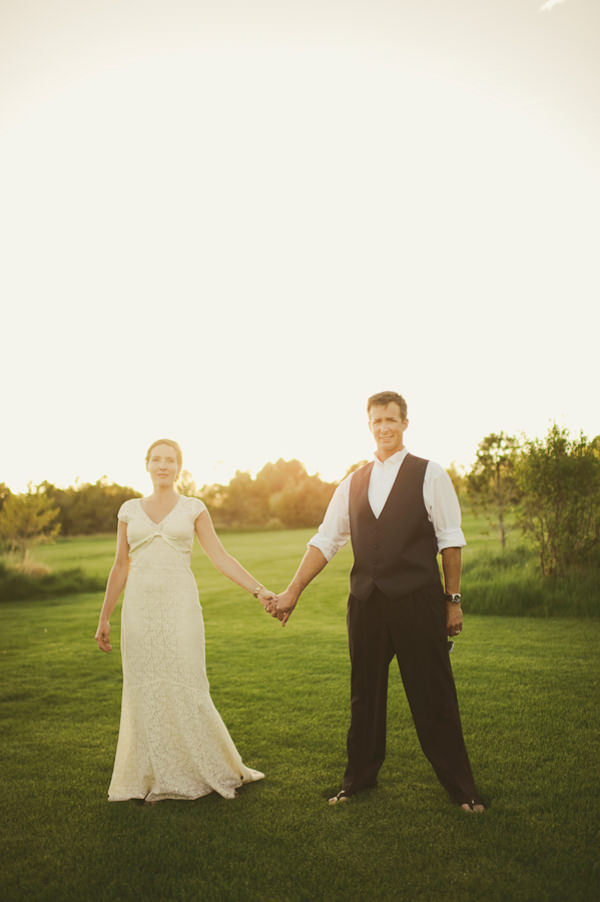 Supplier Shout Outs
Ceremony venue – www.castlevalleyinn.com 
Reception venue – www.whisperingoakslodging.com
Fore more information on Michelle's work go to:
http://OeilPhotography.com | weddings
http://OeilSessions.blogspot.com  | portraits
FACEBOOK
 ♥  You can see more Boho Planned Weddings featured  HERE  ♥