I have a beautiful wedding for you today, it's a modern wedding that combines  two cultures together; Chinese and Western. It was sent into me by my good friend Jon at S6 Photography who has done an excellent job of capturing this gorgeous day.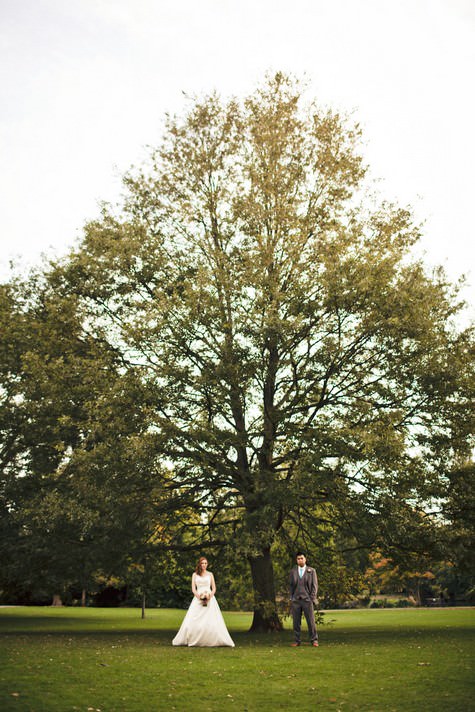 It's the wedding of Cuong and Rachael Phan who were married on 23rd September, 'a special day for us as it was the day after Rachael's parents (Carol and Richard) and also Rachael's late grandparents wedding anniversary' They had 220 guests, and the wedding took 12 months to plan. They describe their day as 'Our wedding day was the most magical experience of our life with a fusion of Chinese traditions and Western culture to make it unique and special to us'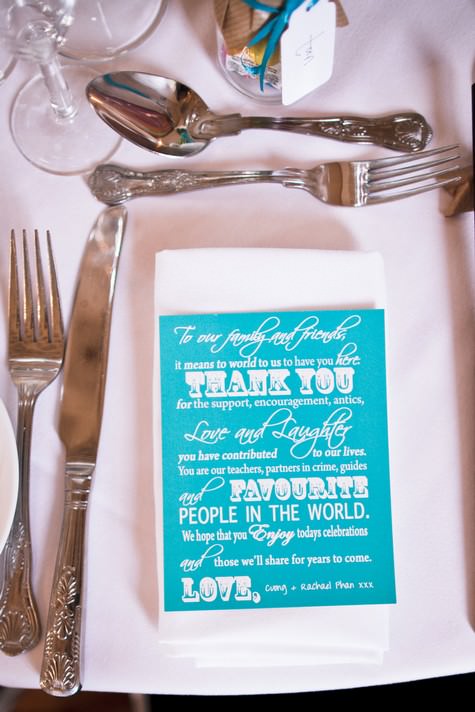 I love how modern and fresh this wedding is mixed with all the gorgeous homemade details that the whole wedding party have got involved with.The accents of turquoise, the stunning  table plan with the letters on each table are just gorgeous! as well as the incredibly cute flower girls and page-boy carrying the 'Here comes the Bride Sign'. My favorite part of the celebrations has to be the traditional chinese custom where the groom goes to the brides house in the morning to carry out a series of tasks.
How they met
We met through a mutual friend after studying at the same university together
The proposal
We were on a 2 week road trip around California and unbeknown to me, Cuong had booked a table at a beautiful restaurant overlooking the whole of LA. When we got to our stylish hotel in Long Beach (Hotel Maya) on the day of the proposal, I suggested we eat here as it was a spectacular secluded outdoor restaurant overlooking the harbour. Cuong finally agreed that this place was special enough and he surprised me by getting down on one knee over dinner with a beautiful diamond ring. We then woke up far too early from the excitement and watched the sun rise over the water from our balcony. Perfect!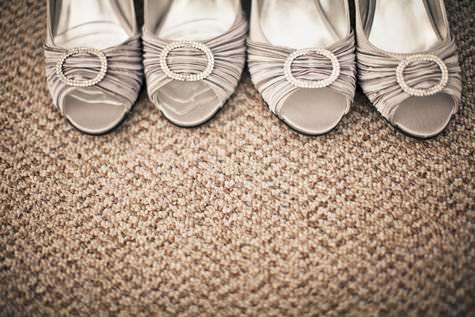 Venue
Pittville Pump Room, Cheltenham, Gloucestershire, The beautiful architecture, the fact that Rachael was born in Cheltenham and the family all live locally, and importantly the size due to our 220 guests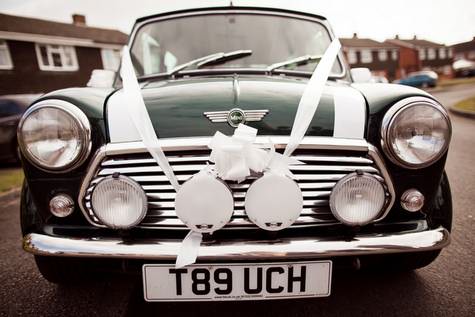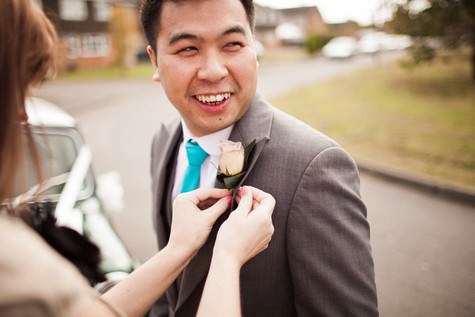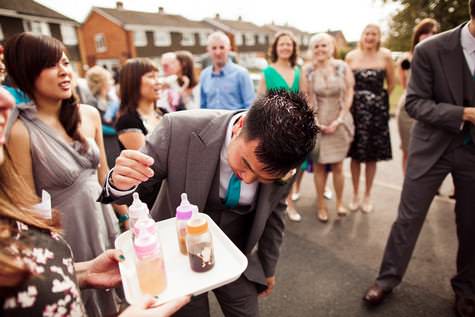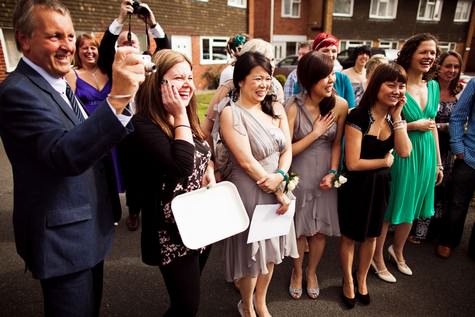 The dress
White wedding dress by Alfred Sung
Traditional red Chinese wedding dress from London
The suit and bridesmaids
Suits hired from Christopher Scotney in Leicester (where Cuong grew up) and bridesmaid dresses brought from Coast
Theme
Turquoise and silver
Food
To merge the two cultures and satisfy all tastes, we had Beef in black bean sauce with egg noodles and a beef bourguignon with seasonal vegetables, followed by a delicious lemon tarte for dessert
Entertainment
My cousins Flo and Polly Gannaway-Pitts singing me down the aisle, My cousin Stuart Curtis singing and playing the grand piano down the aisle and for our first dance, Balloon release, Cheltenham wedding DJ- Deckstar Deluxe, Our own homemade photo corner with props and flock wallpaper backdrop
Flowers
Bouquet of vintage coloured roses with matching buttonholes with white gerberas for our centerpieces
Decoration
Decorative lanterns suspended from the triple height ceiling as a nod to the Chinese culture, and homemade cherry blossom trees lovingly crafted by our parents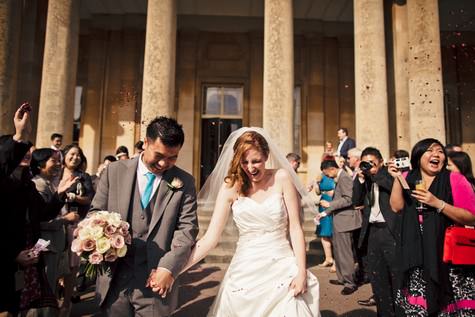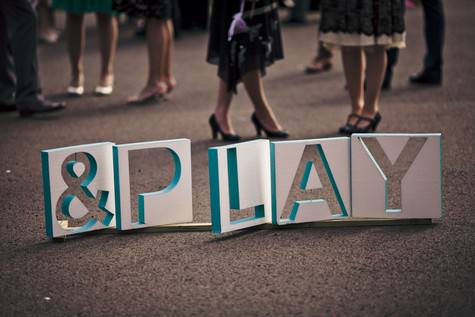 Personal touches
• Heart confetti cut out individually one by one by my brother Matt and sprinkled along the 20 metre red carpet aisle
• Cherry blossom trees made from 800 handmade origami flowers by Cuongs mum Chat and glued on individually by Rachaels dad Richard
• Instead of table numbers we had 30cm high letters which were individually wrapped in ribbon by the best man Dan Gordon and his girlfriend Jemma Gregory
• 220 jars of vintage sweets filled and wrapped by Rachaels mum Carol with handmade tags written by good friend Rachel Renwick as favours
• Vintage apple crates with our wedding date sprayed onto the side for serving champagne
• 300 cupcakes made by Rachaels auntie Nicki with cupcake flags and lace wrappers
• Handmade menus and thank you notes designed by Cuong
• Seating plan made with polaroid style pictures of each guest with captions of how we know them
• An old door with a letterbox made by Rachaels dad Richard for guests to put cards and red envelopes into (red envelopes containing money are typical gifts at Chinese weddings)
• 'Here comes the bride sign' that our page boy carried down the aisle to announce Rachaels entrance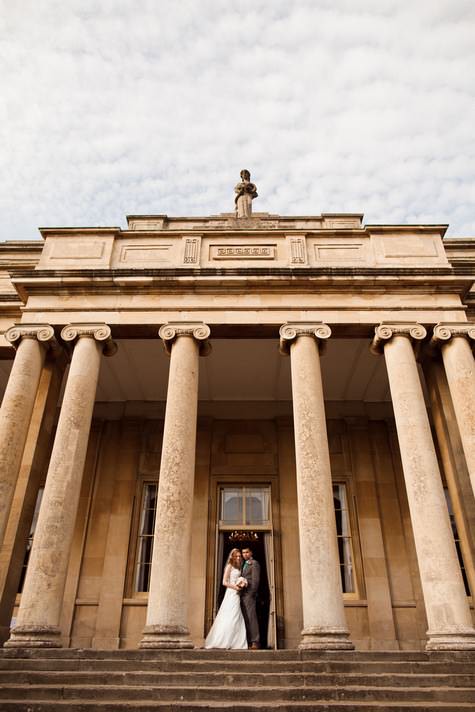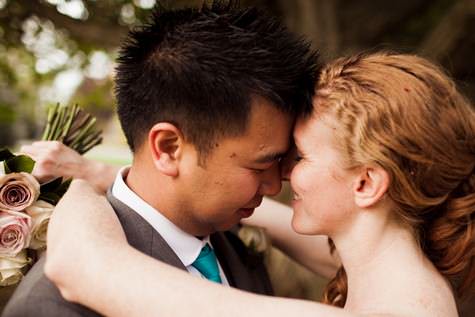 Special moments
• Chinese 'door games' in the morning where the groom and groomsmen come to collect the bride and have to play a number of games and pass silly tasks set by the bridesmaids to prove the grooms love for his bride
• Rachaels car ride to the ceremony with her dad
• Walking down the aisle to Rachaels cousins singing and playing Eva Cassidys 'Songbird'
• Balloon release after the ceremony
• Cuongs very emotional speech, which had everybody in tears
• Chinese tea ceremony where the bride and groom have to kneel down in front of their elders and serve them Chinese tea as a sign of respect and in return for a red envelope
• Confetti canons being released during our first dance ('Marry me' by Train) sung by Rachaels cousin
Advice
Where you can, do it yourself. The little touches make it personal to you as a couple. We had so much help from our family and friends for which we are truly thankful
Biggest surprise
Cuong says "Seeing Rachael in a beautiful dress"
Rachael says "Cuong's touching emotion as I walked down the aisle"
Supplier Shout Outs:
For more information about Jon's photography services go to:
www.s6photography.co.uk
s6photography.co.uk/blog
[email protected]
FACEBOOK
TWITTER
01142340295