With the current wedding world being so up in the air and with weddings of a large number being banned all across the world, couples have had to think outside the box. Many have had to postpone their big day if it was due to happen in the next few months, but what will you all do when the ban is lifted? Will you look to hold the exact same wedding this time next year? Or are you looking for an alternative? My prediction is that elopements will become a lot more popular. People may opt to do this straight away just so they can tie the knot and at least be married as soon as possible, then carry on with their original wedding plans when a suitable date becomes available. For that reason I thought I would share this beautiful styled shoot with you. Set in the Roan Mountain area of North Carolina, the shoot was photographed by Alina K Photography & Design and submitted by Roan Wedding and Events.
Elopement on the Roan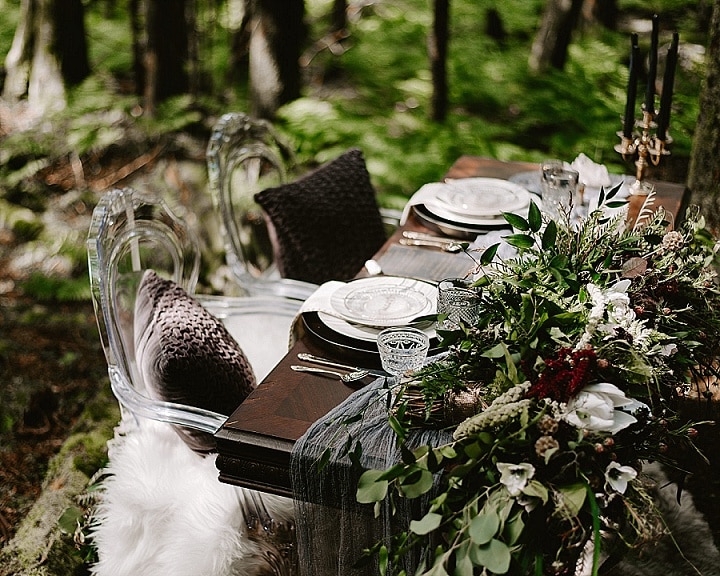 In organizing this styled shoot, we knew from the beginning we wanted to pay homage to our roots. Nestled in the Blue Ridge Mountains of Western North Carolina, you will find Mitchell County, home to the purest quartz in the world and an iconic slice of the Appalachian Trail. With two world wonders, we drew inspiration right from our own back yard.
The venue, Roan Mountain, set the scene with its lush, dense forest and breathtaking vistas. To add to the dramatic deep greens and browns, we added pops of gray, cream, gold, and of course, quartz accents.
In pursing our theme, Gothic Chic, we gathered a team of vendors who had our same end goal in mind… supporting local. Even down to the invitation suite we tied in the theme of rocks and minerals that make this area a true treasure.
When choosing our area for the table scene, we wanted to explore a different area of Roan Mountain other than the balds that give you a 360 degree view. We wanted a more intimate area.
Every bit of this shoot came from inspiration of the area from the locally sourced quartz, geodes, to the "real" gold wedding favours. We wanted our inspiration to come from our location instead of bringing in things to make it "work." Everything we brought just worked together so effortlessly because it was right back where it came from.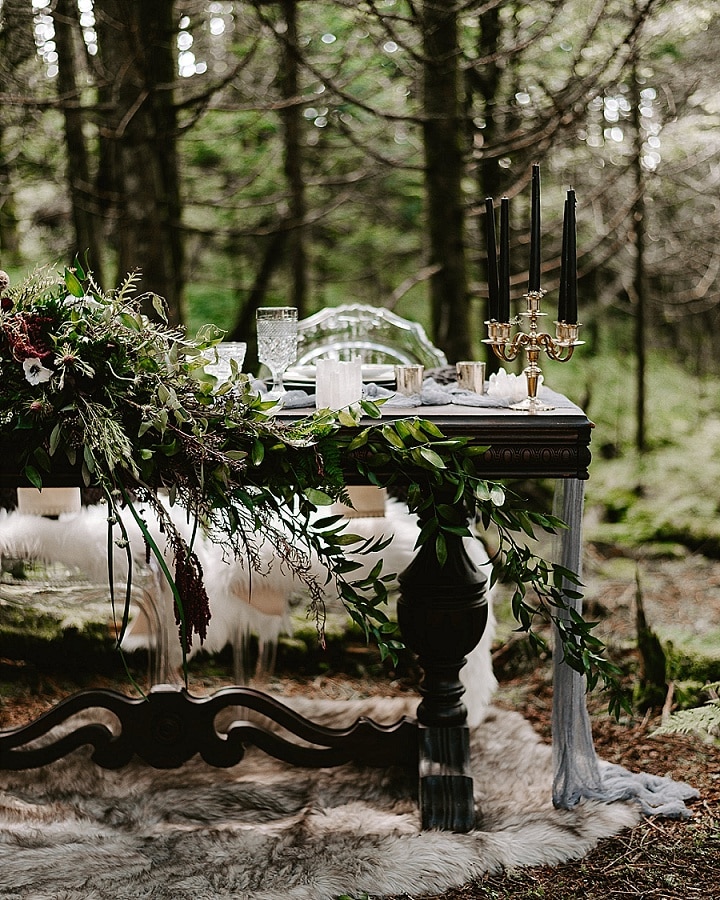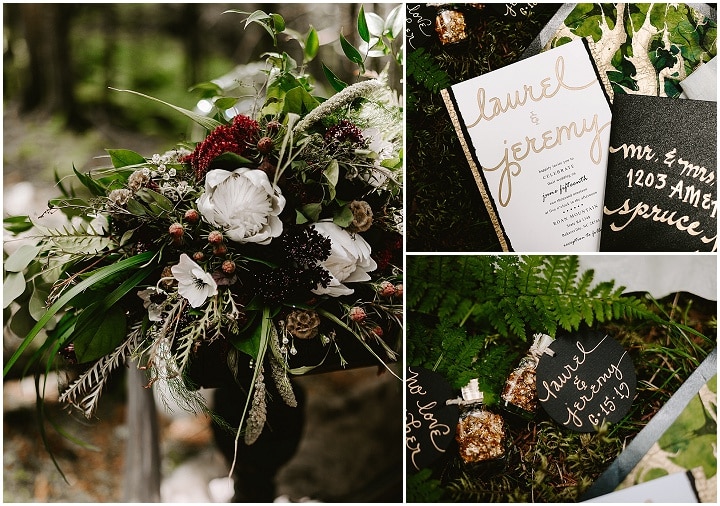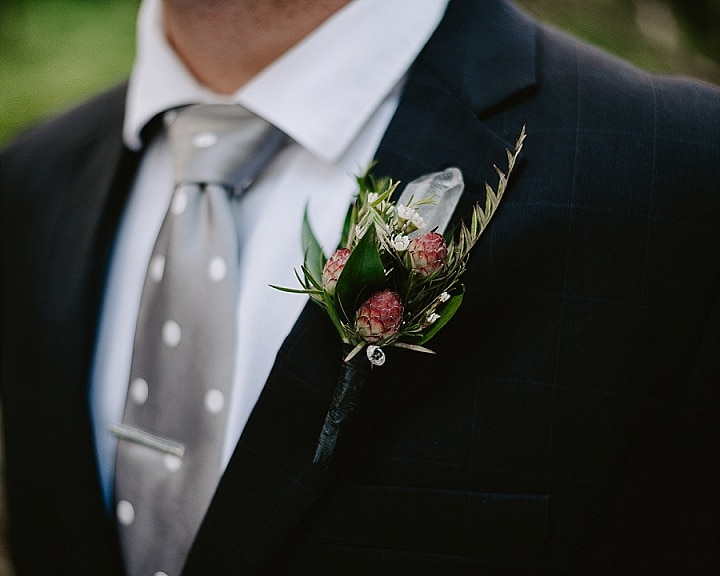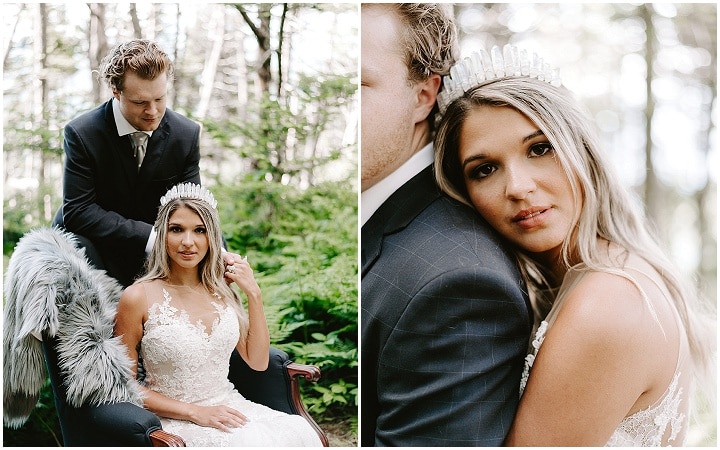 Supplier Shout Outs
[jprel]