The Boho Wedding Directory is a hand-picked list of all awesome wedding suppliers in the business, ready to help you plan your Boho wedding. The Directory is located in the main menu bar at the top of each page and is super easy to use. It is split up into suppliers and regions making it easy for you to find the perfect Boho supplier for your wedding.
To make sure you don't miss any of the wonderful suppliers that have been added to the directory, each week I showcase the suppliers that have joined in a mini update. This weeks new suppliers added to the directory are:
Stationery: Swoon at the Moon
Swoon at the Moon Wedding Stationery, based in Devon, offer beautifully designed wedding invitations and stationery, from Save the Dates through to Thank You Cards and everything in between. Our eye-catching designs are original, can be fully personalised for design, colour and wording and make gorgeous keepsakes for you & your family and friends.
More Information: www.boho-weddings.com/swoon-at-the-moon
Photography: Laura Calderwood Photography
Yorkshire-based wedding photographer with a love of tea, Rhubarb Gin, and Terry's Chocolate Orange. Want a beautiful set of photos to remember your day by, but to barely be aware of them being taken? Want to look amazing, but still look like yourselves? Need a few formal photos to keep the families happy, but mostly just have a bloody good time?! Then get in touch!
More Information: www.boho-weddings.com/laura-calderwood-photography
Film Makers: Motion Farm Wedding Films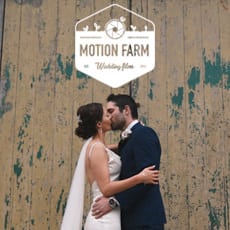 Motion Farm Wedding Films create natural, honest stories about people, filled with fun, life and love. Based in Cornwall, our relaxed yet adventurous personalities filter into our films. We place emphasis on the beauty of small details. Our unobtrusive style means moments, which might have gone unnoticed, become encapsulated forever.
More Information: www.boho-weddings.com/motion-farm-wedding-films
Marquee and Tipis: Funky Monkey Tents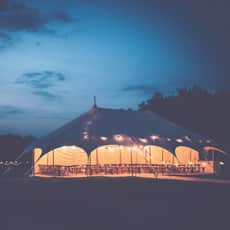 We like things a little bit different, that is to say, not your average marquee. Family run and with over 8 years experience you can be confident that we know our stuff. The range of styles and sizes means that we can provide something for everyone. Most importantly we love our job and this shines through in our work.
More Information: https:www.boho-weddings.com/funky-monkey-tents
Photography: Art of Moment
Couples create stories, I capture them. Either uncle Tim is doing spins on the dance floor or Mom is sinking in tears during ceremony, I want to capture that and show it in your story.
Either in photo or video we always try to capture non-staged and honest moments, which would freeze true feeling of your day, so in other words our style is pretty candid.
More Information: www.boho-weddings.com/art-of-moment
Dresses: Blackburn Bridal Couture
Appealing to stylish brides wanting quality and originality alongside a personal approach to finding 'the dress', Blackburn Bridal is one of the most successful independent award-winning bridal boutiques in the UK. Fashion-forward, cool, elegant and bohemian, brides travel from all over the world to visit the shop and choose from our extensive selection of exclusive designers including Anna Campbell, Anna Kara, Rish Bridal and our own label Blackburn Couture
More Information: www.boho-weddings.com/blackburn-bridal-couture
Planners & Stylists: Florence & Vera Events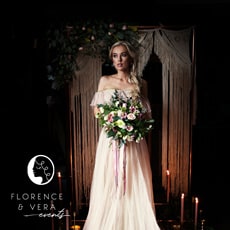 We are the romantic story-tellers who ensure your vision is executed to perfection. Florence & Vera will become your committed specialist, caring confidant and events soulmate. We take the time to listen to your unique needs – no ask is too big or too small – we provide the support you need.
More Information: www.boho-weddings.com/florence-vera-events
Photography: Lottie Povall Photography
Are you looking for an enthusiastic guest to photograph the fun shenanigans, partying and real emotions of your wedding? Do you hate the idea of posing awkwardly or at all for that matter? Do you want gorgeous photos of your day exactly how it is? We're going to get along just fine…
More Information: www.boho-weddings.com/lottie-povall-photography
IF YOU ARE INTERESTED IN GETTING YOURSELF ADDED ON TO THE 'BOHO WEDDING DIRECTORY' EMAIL ME AT 

[email protected]

 FOR AN APPLICATION FORM.
HAVE A FABULOUS WEEKEND  
BIG BOHO LOVE
KELLY XX