One of the most exciting parts of planning a wedding is the big fat holiday you get afterwards. The Honeymoon! Oh yes, planning your honeymoon is arguably the most exciting of all the planning jobs, and one that you and your fiance can really enjoy researching together. The world is a big place though and there are SO many places to choose from, so how on earth do you choose? Today I have enlisted the help of Honeymoon expert Jane Anderson from 101 Honeymoons. 101 Honeymoons is the UK's leading independent site for honeymoon ideas. The site is easy to use, full of information and a must for anyone looking to book their perfect romantic getaway. Jane has taken time out of her busy schedule to give us her Top 10 Hot Honeymoon ideas for 2020. These are a combination of the new, the quirky and the classic and I just know you are going to love every one of them.
St. Lucia
St Lucia is arguably the most beautiful and romantic of the main Caribbean islands, and Anse Castanet is a legendary hotel with views over the Pitons. it's all about a peaceful and romantic escape surrounded by nature with nothing to disturb you other than the sounds of tropical birds. Many rooms have an open fourth wall so guests can experience nature all around them. Its sister hotel Jade Mountain is even more lavish.  It's on the other side of the bay and is, quite simply, stupendous. Oversized 'sanctuaries' with private infinity pools are perched right on the edge of the mountain.
Atlas Mountains outside Marrakech
Sir Richard Branson's Kasbah Tamadot is situated in the spectacular Atlas Mountains in Morocco, the award-winning Kasbah Tamadot was bought by Sir Richard Branson during one of his famous ballooning expeditions. Each of the 28 rooms and suites has been individually decorated to reflect the beautiful architecture of the building and features antiques from all over the world.
Greece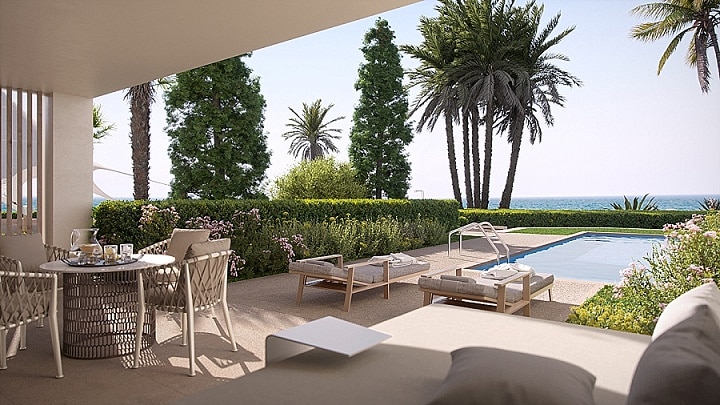 The IKOS hotel group in Greece has redefined the all-inclusive hotel with its Infinite Lifestyle concept. The two five-star resorts in Halkidiki offer an all-inclusive experience at a level of luxury rarely experienced anywhere in the world. They call it 'Infinite Lifestyle'. At both Ikos Oceania and Ikos Olivia, the price includes a choice of four a la carte restaurants, the option to dine out in selected local restaurants, an extensive wine list, a choice of bars with name brand drinks, a complimentary mini-bar, 24-hour room service, non-motorised water sports and live entertainment.
Scottish Highlands Road Trip
Discover the beauty of the Scottish Highlands on a road trip in a classic British car – everything from a Morgan 4/4 to an Aston Martin DB9 Volant. If you like driving then you'll absolutely love the thrill of the open road behind the wheel of a classic car, taking in all the stunning scenery that Scotland has to offer as well as the luxury of a different hotel every night.
Santorini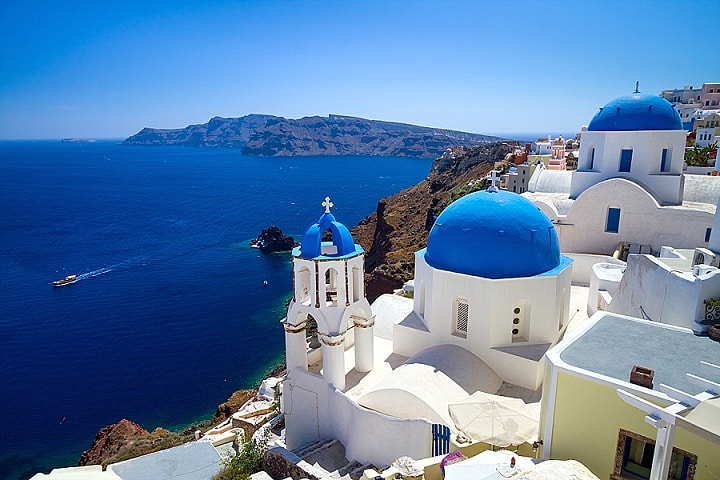 Santorini is perhaps the most stylish of the Greek islands with boutique whitewashed hotels looking down at the cobalt sea. The island is quiet, yet full of life and the most stunning of views, a must for all ravel loving couples. One of the best examples is the five-star adult-only  is Canaves Oia Suites  which is set on the cliffs in a stunning location in the picturesque village of Oia with breathtaking views over Santorini's volcanic caldera. It has been beautifully converted from traditional 17th century cave houses into luxurious modern suites, offering private plunge, or infinity pool, and outstanding sea views.
Iceland in summer
Venturing north is so much fun in summer. Iceland in summer is somewhere everyone should see. Visit the Land of the Midnight Sun and witness volcanoes, stunning landscapes, mighty waterfalls and even search for whales in the open sea. Choose from a range of Iceland summer holidays, whether you choose a fly-drive holiday staying in country lodges, a Superjeep trip that takes in the diverse countryside in a 4×4, or a break in the city, Iceland has endless opportunities.
Capri is Italy
When it comes to romance, the Italians rule supreme – and nowhere in Italy is more romantic than the island of Capri. Spend your days exploring the stunning coastline by boat, or simply lounging poolside, with glamorous dinners in the evenings, accompanied by panoramic views. Capri is Italy as its most elegant and romantic, and the best place to stay on the island is the Capri Palace Hotel and Spa.  one of our most sublime honeymoon recommendations, the hotel has sensational views across the Bay of Naples and is the epitome of Italian seaside glamour.
Sri Lanka and the Maldives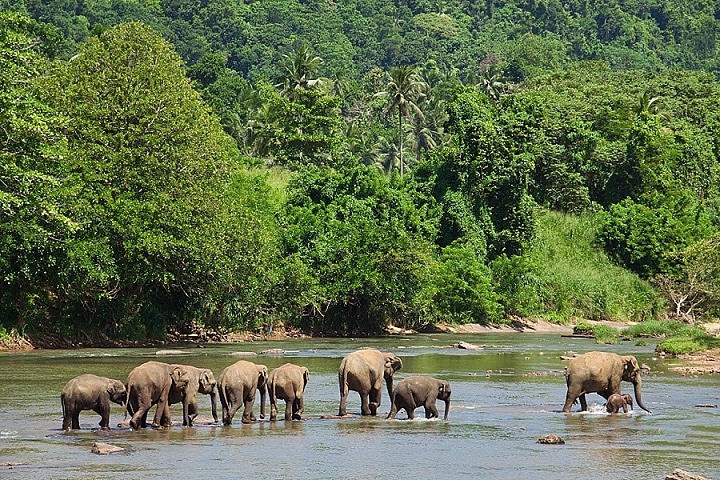 Sri Lanka and the Maldives make the ideal two-centre long-haul honeymoon. Flying time between the two is only 90 minutes and international flights combine beautifully. Take a tour around Sri Lanka then unwind at a pristine Maldivian island resort. This classic combination of Sri Lanka & the Maldives is a well-balanced mix of culture, wildlife and tropical beach. It makes for a particularly stylish honeymoon.
Barbados 
Barbados is such a rich, varied and fascinating island that you won't do it justice if you just stay in one place. So split your time between two equally gorgeous boutique hotels, Little Good Harbour in the north west  and the Atlantis Historic Inn on the east coast. Little Good Harbour offers something a little different for it's Barbados visitors. It's a refreshingly different, small and private beachfront hotel, close to a quiet fishing village on the island's north west coast. The Atlantis Historic Inn is one of the chicest and most talked about boutique hotels on Barbados and dates back to the 19th century. In 2009, owners Andrew and Patricia Warden, immaculately restored the property creating an appealing unpretentious luxury that many people now seek for their holiday. Its spectacular position on the undiscovered east coast blows you away.
Portugal
Portugal is really popular at the moment, with both Lisbon and Porto named by Lonely Planet amongst the world's best cities to visit. Porto is particularly romantic and perfect for any honeymooning couple. One of the best places to stay is The Yeatman with its views over the Gaia district, two Michelin-starred restaurant and Vinotherapy spa.
FOR MORE INFORMATION ABOUT 101 HONEYMOONS GO TO
www.101honeymoons.co.uk / FACEBOOK / INSTAGRAM / TWITTER
Founded in 2010, 101 Honeymoons is the UK's leading independent honeymoon website. It is edited by Jane Anderson, the award-winning travel writer and author who spent 10 years as Travel Editor at You & Your Wedding magazine. On the site, Jane selects 101 of her favourite honeymoon ideas and includes lots of hard-earned advice on planning and booking a honeymoon.
THIS IS A SPONSORED POST